Following the vile racist abuse aimed at three of England's players who missed penalties in the Euro 2020 final there have been calls for the punishment of the perpetrators.
However, the largely anonymous nature of many of the accounts sending the abuse to the players has made it difficult to track those behind the posts.
In the last few hours though, screenshots of a group conversation, purportedly by Portsmouth's U-18 players in the aftermath of the shootout have gone viral.
They show the players, apparently upset about the misses by Marcus Rashford, Jadon Sancho and Bukayo Saka, hurling racist abuse at the three players.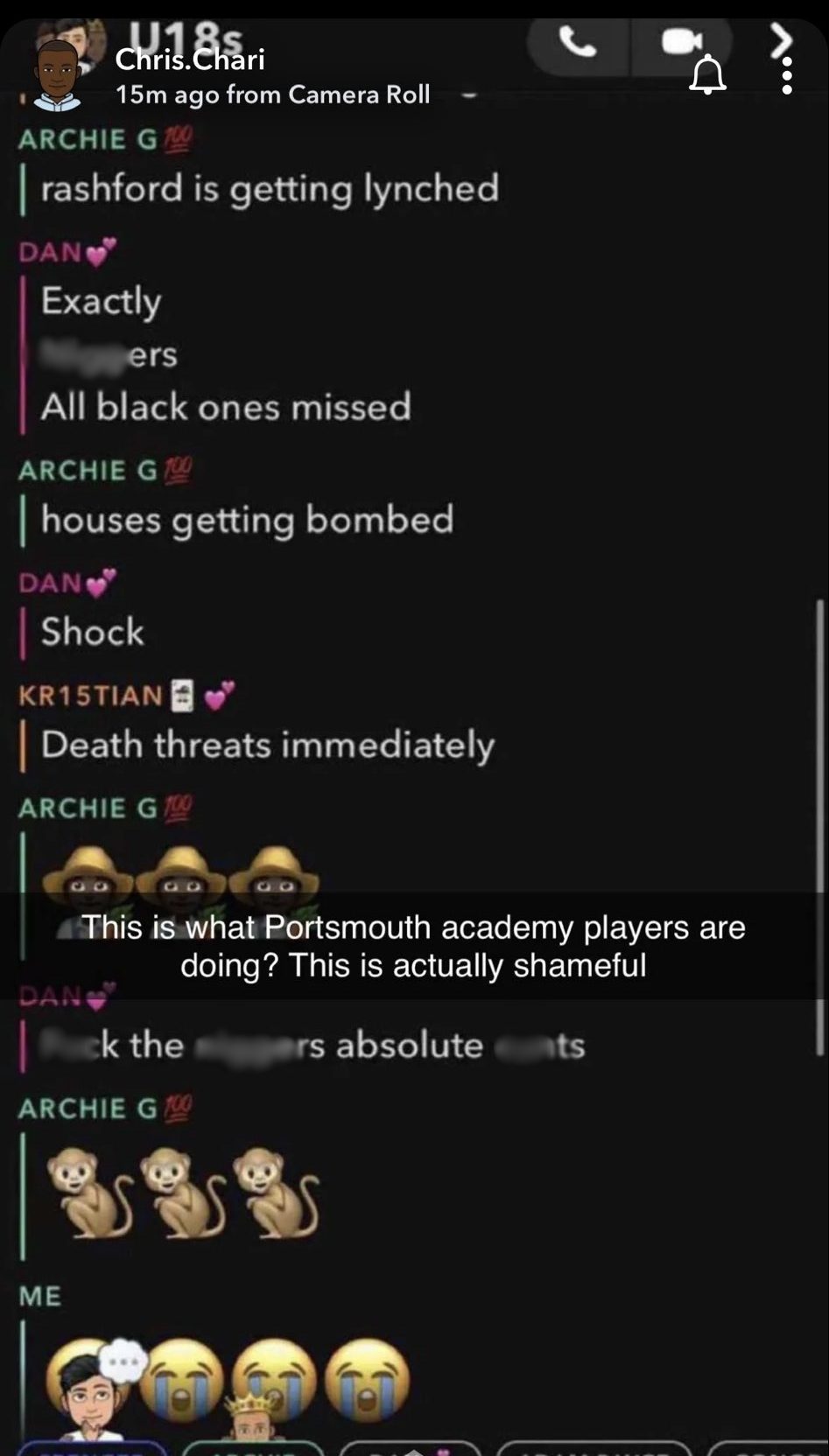 Two of the players identified from the chat have since deactivated their Twitter accounts.
Portsmouth say they have launched an investigation into the matter.
"Portsmouth Football Club are aware of images circulating on social media that allegedly originate from an academy u18 group chat and which are discriminatory in nature," a statement from the club said.
"The club have launched an immediate investigation and will provide an update once this has been completed.
"Portsmouth Football Club strongly condemn racism and are totally committed to the elimination of all forms of discrimination. There is no place for it in our game or society as a whole."