Boxer, Samuel Takyi's come-from-behind victory over Colombian,  David Avila Ceiber, in the featherweight division in Tokyo has guaranteed Ghana's first Olympic medal in three decades.
Takyi will now face American, Duke Ragan on Tuesday for a place in the final, guaranteed to leave Tokyo with at least a bronze medal, although the boxer himself is targetting gold.
The win was significant because it secured the country's first medal at the Games since the 1992 Olympics in Barcelona and the first individual medal since Prince Amartey won bronze in Munich 1972.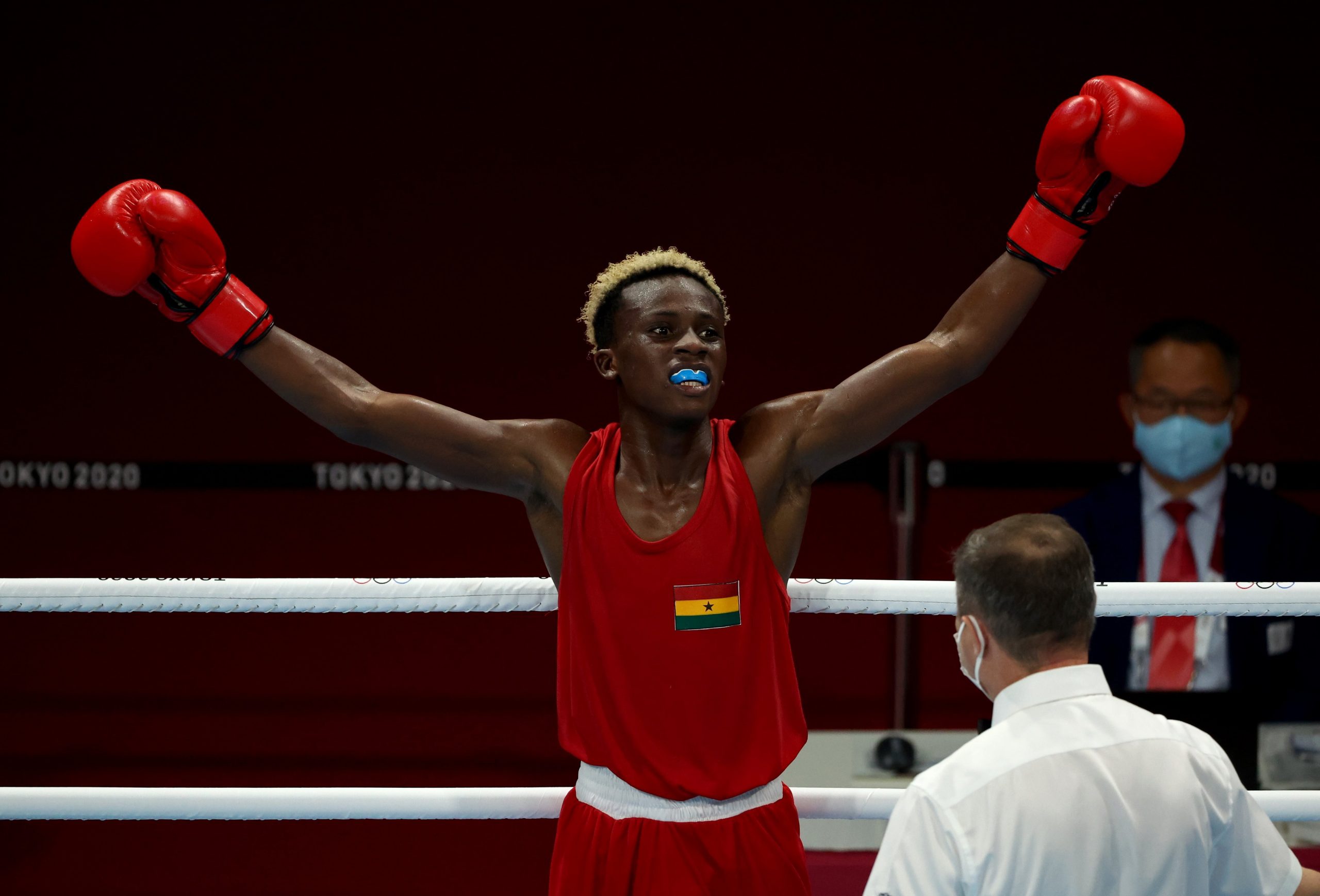 However, it could have gone very wrong for the Ghanaian after a less-than-ideal first round which he lost comprehensively to Ceiber.
He came back strongly, edging the second round before dominating the Colombian in the third to claim a 3-2 split decision victory on Sunday.
The head coach of Ghana's amateur boxing team, Akwasi Ofori Asare, certainly played a huge role in Takyi's comeback.
With Takyi struggling to adjust to his opponent's early strategy, coach Ofori Asare gave the boxer a rousing speech that helped turn things around.
"He was confused and I told him 'If you win this fight, your life is going to change forever,'" Ofori Asare said.
Coach Ofori Asare's advice to Samuel Takyi when he was trailing on the scorecards after round 1 of his QF fight: "Then I told him: Takyi, If you win this fight, your life is going to change forever…"#Olympics pic.twitter.com/77XZVt9AGx

— Samuel Bartels (@sammybartels) August 1, 2021