Manchester United fans have over the past weeks have become increasingly frustrated with their team's performances on the pitch.
In a summer transfer window that saw the arrivals of Raphael Varane, Jadon Sancho and five time Ballon D'or winner Cristiano Ronaldo, fans expected the new look Man United to have a strong say in the title race.
But after five points dropped in their last two Premier League games at Old Trafford, the jury is out on Ole Gunnar Solskjaer's side. One major talking point that has arisen from Man United's poor form is their defending in transitions.
First of all, let me clarify that no football team is perfect. Good coaches make good systems which bring the best out of players. A team of talented players in a wrong system will most likely not succeed.
Manchester United have a fundamental problem with defending, and it doesn't necessarily have to do with the personnel at their disposal. Many thought Raphael Varane's partnership with Harry Maguire will bring some sort of stability to the United defense, but that hasn't changed much, strengthening the notion that the Red Devils are just poorly coached.
Take Saturday's draw against Everton for example. Two incidents highlighted United's deficiencies in defensive transitions. First one was Everton's equalizer. Man United's defending was reactionary. They chased whoever had the ball, neglecting their defensive shape and opening up huge spaces for Everton to attack.
The trend was highlighted again when United faced Newcastle a couple of weeks ago.
In the build up to the Newcastle equaliser, United's entire defensive unit failed to track the run of both Allan Saint Maximin and the eventual goal scorer, Javi Manquillo.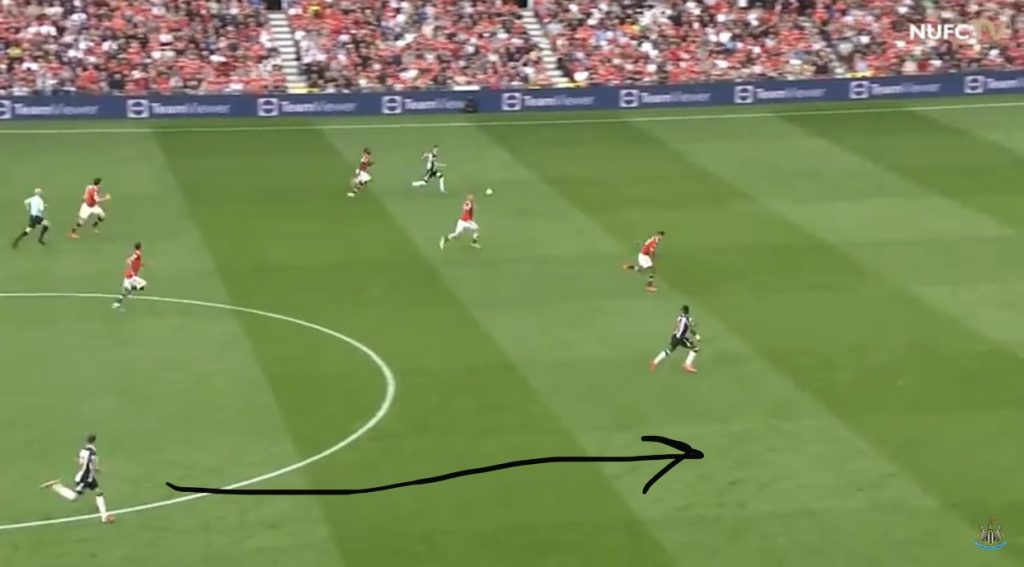 Note that these two games had two different defensive combinations, so it can't be down to personnel.
Again, we go back to last season's Champions League group stage defeat away at Istanbul Basaksehir, where we find perhaps the biggest evidence of United's poor defensive structure. From their own corner-kick, Istanbul launched a counter attack from ONE pass, after seven Man United players were drawn to the side of the pitch where the ball was.
These multiple examples show a clear lack of defensive structure that has nothing to do with personnel, and everything to do with coaching. The time frame for this spans more than a year, and it's either Solksjaer and his back room staff haven't identified the problem, or they're hoping and relying on the judgement of the players, which seems to be the case.
One thing for sure is, something as delicate as defending, cannot be left to chance, especially for a team aiming for a Premier League title.