Brendan Rodger's Leicester side are without a win in 6 matches for the first time since he took charge. The slump could be attributed to unavailability of key players in the Rodgers system. However, this happens to be only one of the many factors for the decline in form.
The Foxes placed 5th in consecutive seasons with a total point haul of 62 and 66 respectively in 19/20 and 20/21 seasons.
A critical look at the Foxes' performance since the beginning of 20/21 season shows that though Leicester found themselves in the top 4 for majority of the season and somehow missed out on UEFA Champions League (UCL) football.
Leicester City (LCFC) has hauled a total of 74 points since 2019/20 season started to date whilst scoring 77 and conceding 62 times. In comparison to their competitors, LCFC will continue to remain outside the Top 4 as clubs around them continue to impress and record similar results.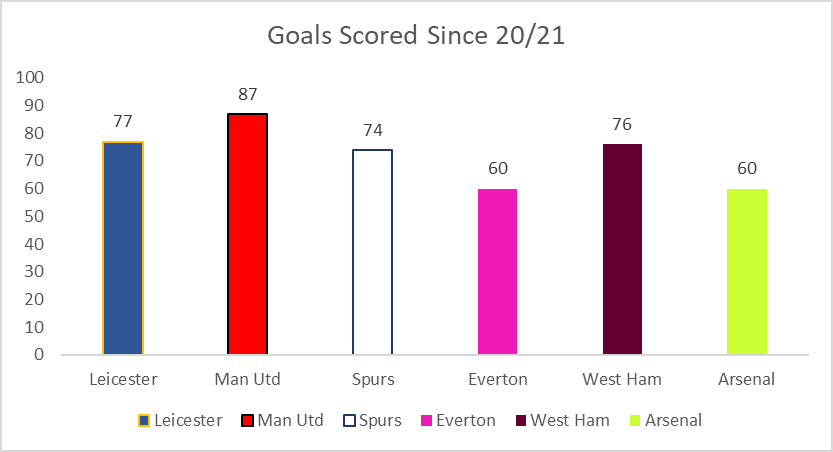 LCFC have shown progress under Rodgers but have failed to kick onto greater heights. Having chalked 62 points on the league table in 19/20 season, it was expected LCFC would push on to attempt to break the 70-point margin to ensure UCL football.
Whilst goals scored have been sufficient, LCFC have found it difficult to keep opponents out over the past season and at the start of this season. Conceding 62, which is above the average (55) conceded by rivals, is recipe for falling behind in the race for UCL football.
The start to this season has been underwhelming compared to 20/21 season where LCFC were in the top 2 at the end of the 7th Game Week.
The Foxes are lingering in 13th position having only thrown away a 2-goal lead away at Selhurst Park. The drastic change in playing systems since repeating the same system in Gameweeks(GWs) 1 and 2 has also affected their chances. LCFC have used 5 different tactics which have yield only 2 wins as detailed below.
Leicester City attempted to strengthen their team across all departments on the field with the signings of Soumare, Daka Vestergaard, Bertrand and Lookman in the summer transfer window.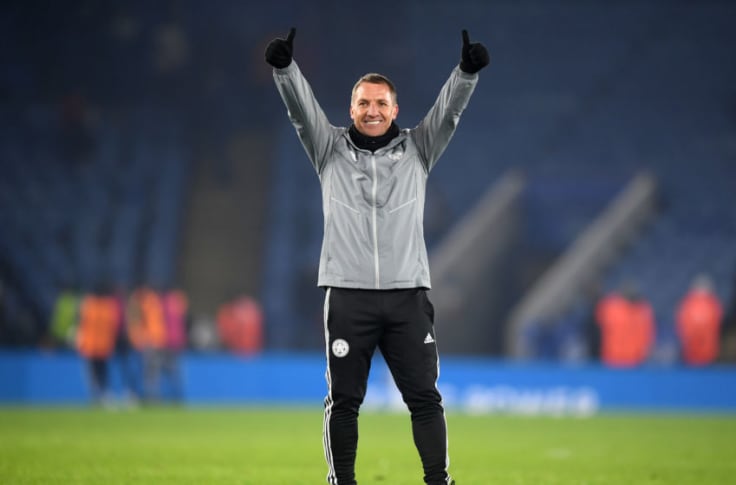 Though former two are new to the PL, the latter 3 have played at least 2 PL seasons and understand the demands of the league. Rodgers has opted to use the familiar PL faces over the past 5 GWs with Vestergaard playing the most (308 minutes) whilst Daka has been resigned to only 1 appearance off the bench for 26 minutes.
Rodgers has opted to ease his new signings into the PL to the detriment of the squad. Currently, PL 4th highest goals conceded, LCFC haves struggled to keep only 1 clean sheetthis season and conceded 12 in the other 6 matches. Rodgers has lost the experience of Johnny Evans and youthful exuberance of Fofana.
It could be worthwhile for Rodgers to set his team up to protect the back four in defensive transitions or opt for a more progressive approach to game play that will ensure LCFC possess more of the ball up in their opponents defensive third.
Furthermore, loss of James Justin has meant LCFC have been forced into playing a back 4 rather than a back 5. This has meant less creative freedom when in an attacking phase as wingbacks fail to create more space for the attackers by running into space behind opponents defences and drawing fullbacks wider.
There has not been a Leicester PL Season since 2014/15 without a Jamie Vardy show. Though Jamie Vardy is showing now signs of stopping at 33, LCFC need the other members of the team to start weighing in with goals.
After netting against Crystal Palace, Jamie Vardy had now scored his 6th of the season, a team high and a goal less than he had at this same point last season.
The alternative to Vardy, Kelechi Iheanacho failed to score in the PL until GW 22 last season. Kelechi also got on the scoresheet at Palace, however the over reliance on Vardy will harm the Foxes' chances of European football come May 2022.
Vardy has scored 6 of LCFC's 9 2021/22 PL goals. Any long-term injury to Vardy will hinder their chances. Brendan Rodgers needs an uplifting performance and an out of sorts Man Utd at The King Power will provide the perfect platform to restore their pride and rescue their season.