Guardiola is a name synonymous with originality, perfection and ultimately winning. And as the saying goes, a team is moulded in the image of its manager or coach.
That was true for Man City when they got into their stride and won the EPL back-to-back in 2017/18 and 2018/19 seasons. Jurgen Klopp managed to snatch it temporarily for a season and Pep turned things around and got his trophy back. Towards the end of the 20/21 season, Sergio Aguero, the greatest South American to grace the PL, announced his intention to leave Man City.
This created a buzz as everyone expected Pep to invest heavily in a worthy replacement as a 9 for his side. Lewandowski, Haaland, Kane and even Cristiano Ronaldo all found themselves linked with City. Unfortunately, City were priced out of moves for Haaland and Kane whilst Man Utd stole Ronaldo from under their noses. With the transfer window closing shortly after, everyone seems to be worried as to whether the firepower of Man City will be the same now that a recognised PL goal scorer in Aguero no longer dons the blue of Man City.
Manchester City have slowly assembled an expensive yet efficient squad over the past 4 seasons with the likes of Ruben Dias, Rodri, Cancelo, Mahrez, Sterling and recently Grealish all playing their part in the bigger picture.
The consecutive UCL disappointments has played its own role in Pep becoming more pragmatic in his approach whilst preserving key tenets of his football philosophy. Manchester City boasted the best defensive record (19 Clean Sheets) and 83 goals scored in the season past. Ruben Dias' introduction to the defensive set up has aided in achieving this defensive feat; having featured in 15 of those clean sheets.
The experience of Fernandinho also came to the fore as he continually marshalled the midfield intermittently with Rodri and Gundogan. The presence of either men meant Man City would have ample screening of their defence in defensive transitions as well as the ability to break up play high up the pitch.
Pep Guardiola's philosophy of pressing their opponents into submission has been known the backfire occasionally; primarily against Man Utd since Ole took charge.
Due to this, Pep has changed his approach in preparation for opponents by tailoring his team's attacking and defensive responses to the weaknesses of opponents. This has made Man City more versatile going forward whilst protecting them defensively. The decision to overload their midfield with fullbacks regularly has been another feature of Pep's tactical revolution in recent times. This allows Man City to outnumber opponents in the middle and ensure possession is retained.
This allows the City wide forwards to make inverted runs into space opponents full backs will leave behind them in an effort to support their midfielders.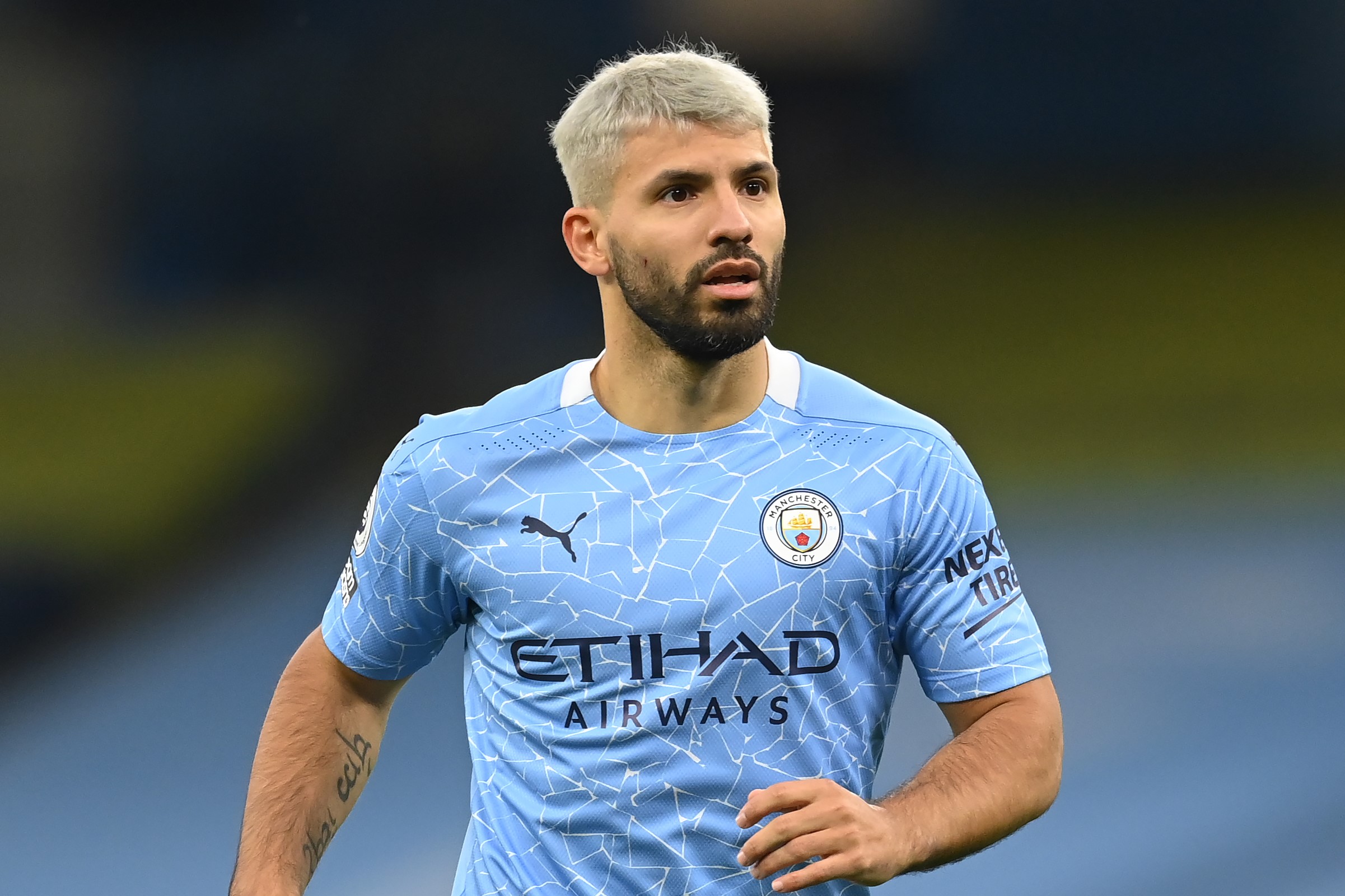 That brings us to the most important feature of Pep's Man City currently; the use of Wingers in the traditional Number 9 role. The ability to read free spaces and run into them are key assets required to lead the line for Man City.
These requirements are primarily because Man City work the ball into the box. Once a wide player is released, their only focus is to move the ball into the 6-yard box, most often than not, onto the foot of a City Striker. The priority, as City do not have a recognised number 9 starting in that role now, is to move the ball into the wide areas for the wide forwards to make invert runs to meet passes into space then attempt shots on goals in the hope that any rebound would land at the feet of a City forward.
Whilst all these tactical innovations continue to make Man City as unique as it gets, there are two men that are essential to City's quest to win the title again but this time without a recognised number 9; Kevin De Bruyne (KDB) and Raheem Sterling.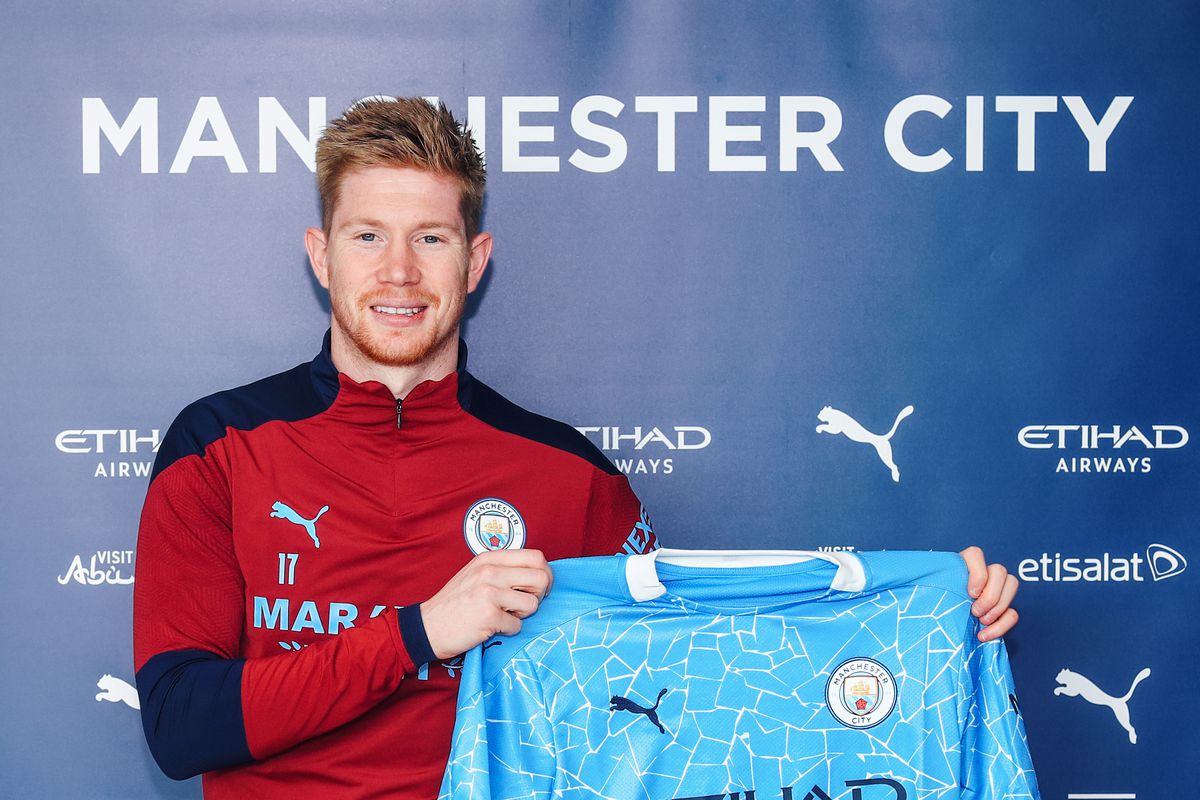 KDB have developed his game beyond just being good on the ball. Nevertheless, KDB has ensured his passing range and ability have improved to his team's benefit. KDB's ability to read spaces that his forwards can attack and supply perfect balls into means City do not always need to work the ball into the box but can rely on moments of brilliance from KDB to catch opponents unaware.
Against Liverpool in GW 7, KDB showed why Pep does not need an out and out number 9 to get his hands on the time. KDB made timely surging runs into the box to connect with balls from wide players; most notably the header he squandered.
KDB's ability to strike the ball elegantly was evident as he got on the scoresheet via a thunderous shot albeit a wicked deflection off Matip. Having only returned from time on the injury bed, KDB showed a lot to cause great concern for City's rivals.
Raheem Sterling has been a key cog for Guardiola from a purely tricky and industrious winger to pure goal scorer. He has been through the mill as he has played various roles in his career. However, Pep's decision to turn him into a pure goal scorer has seen his Goals Per 90 increased from 0.10 in his first Liverpool season to 0.28 in his first Man City season and to 0.63 since Pep changes his role. Clearly, Sterling's output has improved.
His Assists Per 90 have also improved from 0.09 in his first City season to 0.38 when his role changed. Sterling is gifted to dribble, run with the ball and run into spaces without the ball. Those attributes make him an excellent option as a striker. The finishing remains a problem but should improve if he is given ample rest and time to study the role.
At only 26 years, Sterling is till yet to mature as a forward and his best is yet to come. His introduction to the GW 7 clash at Anfield made the difference for Man City as City had a willing and direct runner in Sterling to unlock Foden and Jesus in the wide areas.
As at the end of GW 7, City have had 203 Shot-Creating Actions. This was a 26% increase on 2020/21 as at the same period with City having played a game less. With regards to the Goal Creating Actions, Man City had created only 20% more than 20/21 Season as at GW 7 with 18 so far this season.
This is a clear indication that Man City are programmed and set up to create more. The chances will come, it only requires the right person there to convert.
City may be without a number 9 but a deep dive into their tailored approach to each game shows that there is more than meets the eye. City's ability to create chances over and over whilst maintaining solidity at their back will serve Guardiola's men well in their bid to retain the title.