The return of Cristiano Ronaldo to Old Trafford handed the club a needed boost to become competitive again. Afterall, Ronaldo, since he left Man Utd over 10 years, has won four (4) each of the UEFA Champions League and Ballon D'Or.
Hence his return to Man Utd only seemed that Man Utd could be returning to the pinnacle of English football. The return so far has yielded in only 5 goals in 7 games for Cristiano and 4 wins in 8. Man Utd find themselves in 6th and 5 points off the top already.
That was not the start Ole expected with the return of CR7. The issues stem from Man Utd being blunt up top, defensively very shaky and Cristiano Ronaldo being a simple passenger.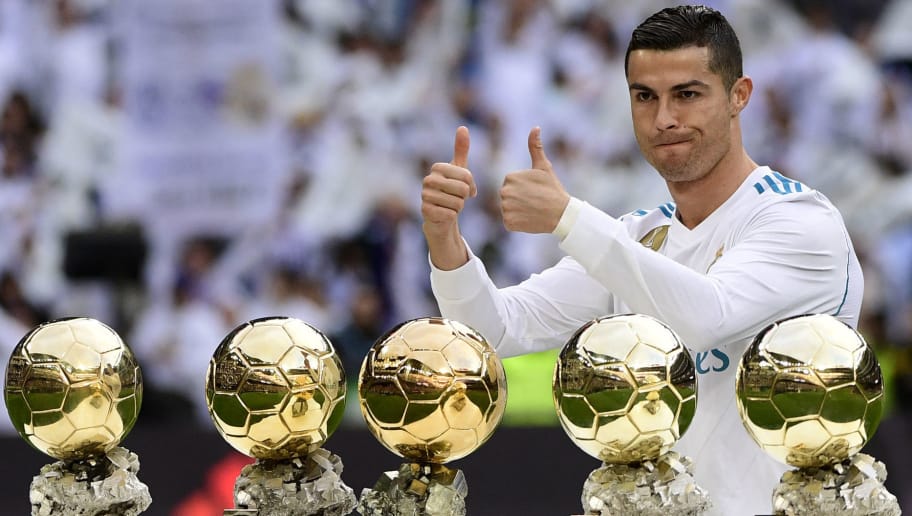 Cristiano's goal return since leaving Man Utd in 2009 has been nothing short of incredible. However, Ronaldo's style of play in previous years was possible because he had age on his side and pace to capitalise on every chance that presented itself. At Man Utd now, there is a difficulty to create and involve their forwards in the game. This has adverse effects on how effective Cristiano can be.
The football trends suggest a focus on pressing by forwards and higher up the pitch for the most progressive clubs. According to FBref, Cristiano has made the fewest pressures (2.7) per 90; averagely 7 less than Mason Greenwood (9.6), 10 less than Mo Salah (12.7) and 18 less than Wilf Zaha and Neal Maupay (20). The lack of pressing intensity has meant opponents are able to pass around him and start their attacks.
After he departed for Spain, it could be noted Real Madrid focused the team on covering for his inability to cover or drop back as he was most lethal in the attacking 3rd and it was not essential to have him drop back.
Ronaldo's lack of intensity exposes the middle of Man Utd as opposition midfields are afforded the time needed to pick forward runners or balls into space. In some instances, the Utd midfield is forced to step out of the shape to trigger the press. It is even more worrying that Man Utd's alternative striker to lead the line, Edison Cavani has been more impactful having played less minutes. Cavani has pressed 8.18 pressures per 90 this season.
The work off the ball is as important as the work on the ball especially in a league like the PL. More so, owing to Ronaldo's approach to pressing, Man Utd's chief creator in Bruno Fernandes has been forced to do the running for Ronaldo whilst compromising on his creative duties.
Ronaldo's arrival has also meant a return to the middle for Paul Pogba, who ended the 20/21 season playing in an inside left forward. Ronaldo's inability to track back or cover for his wide players has meant Ole has been forced to sacrifice an attacking option in Pogba for a left winger/forward that can balance the defensive and attacking duties. Pogba playing in the middle as one of two central midfielders almost always leads to Man Utd struggling to keep opposition from going through the middle.
Man Utd are in a rebuild phase and the signings of Cavani and Ronaldo seem to suggest a focus on Utd attempting to win a trophy in the short term. This has meant their arrivals have halted the original plan Ole had for rebuilding the club in terms of signing players in their problem positions (Central Midfield and Forward). Ronaldo does offer goals and experience but the fast tempo and counter attacking football Ole has attempted to play seems to be stifled in Cristiano's presence. United have been forced to attempt to lay the ball on a silver platter for Cristiano whilst focusing on using his aerial ability.
Whilst Ronaldo has served as an exemplary figure in terms of professionalism, the matchday performances have been somewhat underwhelming and a further threat to Ole's success at the club. Ronaldo has aged and cannot offer the same explosiveness and energy as a younger.
Ole must find a way to get his team up to play in a traditional 4-3-3 or 4-2-3-1 with a number 9 who can offer some pressure to opposing midfielders and defenders. Solksjaer has to put his friendship with the player aside and make the changes the team deserves whilst calling on Cristiano in the biggest games.