Manchester United star, Paul Pogba has hit out at media reports that he "snubbed" manager Ole Gunnar Solskjaer after their humiliating 5-0 loss to Liverpool.
He also rubbished claims that he has shelved contract talks with the club, describing the reports as "big lies" in a tweet.
The story in question, published by British tabloid, The Sun, claimed that Pogba had "apologised to his teammates for his recklessness " after his role in Liverpool's fifth goal and his red card.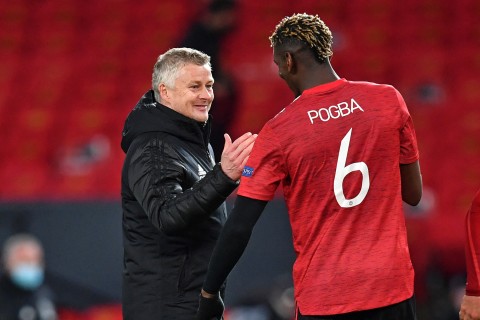 However, according to The Sun, the Frenchman did not speak to his under-fire manager who, the paper claims, has "lost the backing of his senior stars in the dressing room."
Pogba tweeted a screenshot of the story with "Fake News" superimposed over it, captioning the photo: "Big lies to make headlines."
The World Cup winner remains a senior member of the squad but found himself benched after suggesting that United needed change following the Liverpool loss.
He did, however, start United's 2-2 draw with Atalanta in the Champions League on Tuesday night, although he was substituted with United 2-1 down.
Pogba's public falling out with previous manager, Jose Mourinho, prior to his sacking have definitely fanned the flames that Ole might be facing a similar situation.
But the player has been quick to nip those rumours in the bud.