It was a night of powerful smashes, beautiful build-ups and teamwork as Ghana Airforce and Ghana Army emerged as winners of the men and women's category of the maiden Super Volleyball Championships.
In the well patronized final day at the Ga Mashie Hall at the Trust Sports Emporium, four of the best teams in both categories dazzled fans with incredible team performances.
A dominant Ghana Airforce showed why they are the kings of the air as they smashed Ghana Police in three straight sets.
However, in the women's division, Ghana Army raced to a two-set lead but El-Wak wings fought back, but an outstanding performance in the fourth set saw the Army Ladies race to victory.
Ghana Army placed third in the men's event while Ghana Airforce finished with bronze in the ladies event.
Ghana Army and Ghana Airforce were not the only winners on the night, some 17 individual awards were handed to athletes and teams on the night.
Ghana Army's Charity Torku and Paul Akan of the Ghana Police walked away with the Best Setter Award. Asante Ernest of the Ghana Army was named as the coach of the tournament with Rashaka Katadat (Ghana Army) and Mukaila Hakeem (Ghana Airforce) were named overall best players in the men and women's division.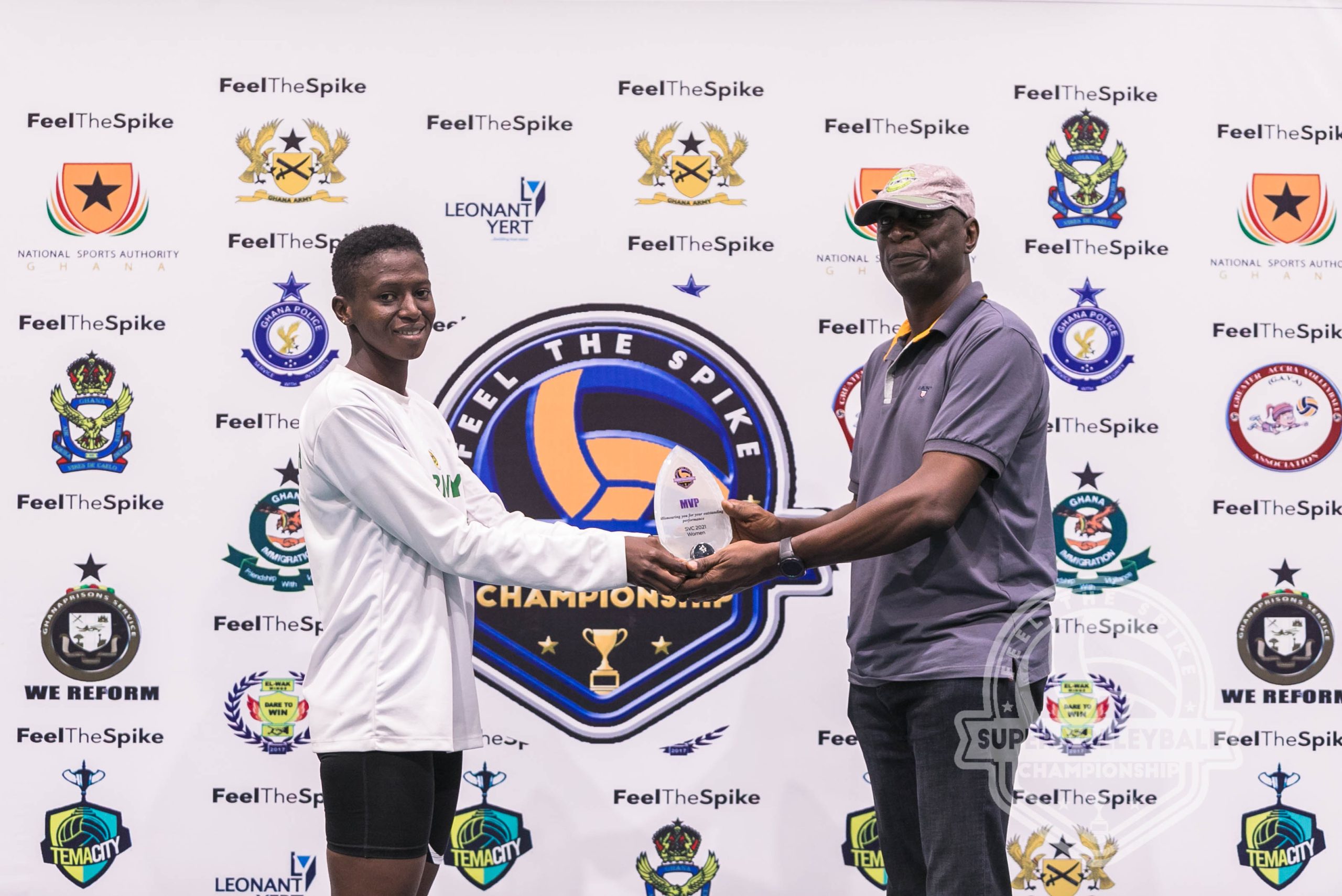 Below is the list of awards received on the night: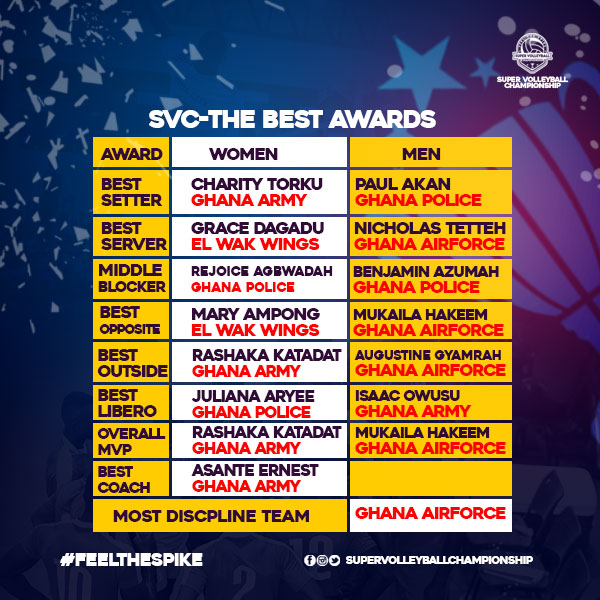 See pictures from the medal presentation: