Koogo Atiah and Lariba Sakat finished in first places in the men's and women's categories respectively in the maiden edition of the Ghana Armed Forces Cross Country on Saturday, January 29, 2022, at the Bok Nam Kim Golf Club in Accra.
In a well-patronized event held at the Air Force Officers Mess in Accra, over 130 athletes raced the 2 km course with the ladies going round the Bok Nam Kim Golf Club four times and the men doing five.
Atiah won the men's event quite comfortably completing the 10-kilometre race in a time of 31.34.
He finished ahead of Adisadel College student, David Nakousi who came in second place with a time of 32.05, and Samuel Arthur came in third place with a time of 32.09.
Speaking to Citi TV after the race, Koogo Atiah stated that he expected to win the race and the race serves as preparatory grounds for him ahead of the National Cross Country event to be held in February in the Eastern Region.
Lariba Sakat dominated the women's race from start to finish just as she did in the Good Day Energy Drink Cross Country, completing the race in a time of 29.29.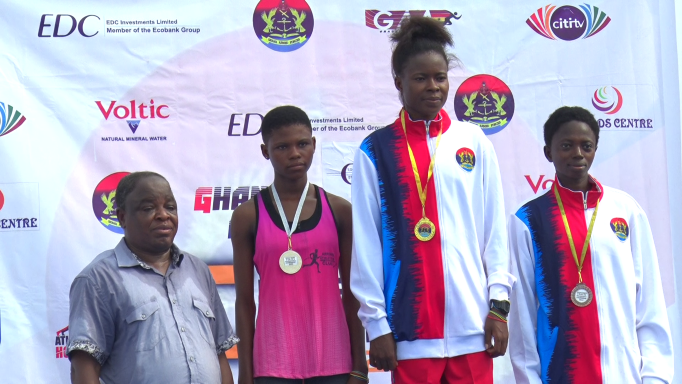 Sherifa Moro finished in second place, and Titi Rosina in third place finished with times of 30.02 and 30.24 respectively.
Addressing Citi TV Lariba highlighted that it was an easy race for her, and she is looking forward to the next race and hopes to excel in all tournaments she will be participating.
It was another resounding victory for the National Cross Country Champion, Lariba starting the year on a high note, after claiming gold in the 2021 Asante Akyem Marathon in September and Good Day Energy Drink Cross Country in November.
The athletes were only given medals for finishing in the top three in both men and women's divisions, but cash prizes were handed to the best participating teams.