"Too many cooks spoil the broth"
This often uttered phrase means that when too many people work on a task it affects the final product because there are too many different directions to which the work is being pulled. This phrase is the first thing that came to mind when I saw the Black Stars technical team for Ghanan's upcoming qualifier against Nigeria.
Before I start, I want to actually commend the GFA. It may sound strange, given I am about to explain why this is a bad decision, but this team is an amazing show of an ability to compromise and find solutions when presented with different demands and agendas. However, I think they went a step too far.
My main issue is not who has been given what role, or even the size of the team. I think we have picked 4 people with 4 different styles, and 4 different football educations to head one national team.
Otto Addo and George Boateng have no head coaching experience but considering their careers and football education, we can approximate what we expect to see from them whilst Didi Dramani and Chris Hughton are successful coaches with established styles.
Technical advisor Chris Hughton is the first manager we will look at. He is best known for his exploits in English football namely getting Brighton and Newcastle promoted to the Premier League. Hughton favours a more direct style, and his Brighton teams were known for that.
In 17/18 they were 14th for passes attempted but 4th in long attempted. Their defence was their strongest attribute as they were 9th in goals conceded but it was offset by being 17th in goals scored and touches in the penalty area. These stats are similar to Ghana at the recent AFCON; lots of long passes but not much end product.
Things were not better in 18/19 as Brighton finished 17th and Hughton was relieved of his duties. 19th in shots, 19th in non-penalty xG, 20th in touches in the box meant they ended up 17th in goals scored. The regression of the defence which went from 9th to 14th did not help matters.
Assistant Didi Dramani is familiar to fans of the Ghana Premier League especially. He is currently Head of Football Development at the Right to Dream Academy. Coach Didi, as he is fondly referred to, is best known for his two league titles with Kotoko and taking the Black Maidens to a 3rd place finish in the 2012 U17 Women's World Cup.
Coach Didi favours an expansive possession-based style reliant on wing play to get crosses in the box. A dedicated proponent of the 4-4-2, he prefers a "big man, little man" partnership allowing the midfield runners and the smaller striker to take advantage of flicks and knock downs.
However, a major criticism of coach Didi was that his teams lacked the ability to close out games and the exciting attacking football meant were too open. The most glaring example was the 2014 CAF Champions League campaign. Coach Didi's Kotoko travelled to Liberia with a 2-1 lead but were unable to keep their opponents out and succumbed to 1-0 defeat.
The defeat was met with outrage as no one could believe that Kotoko could lose to a club from Liberia and Coach Didi developed a maybe unwarranted reputation as someone who could not protect leads.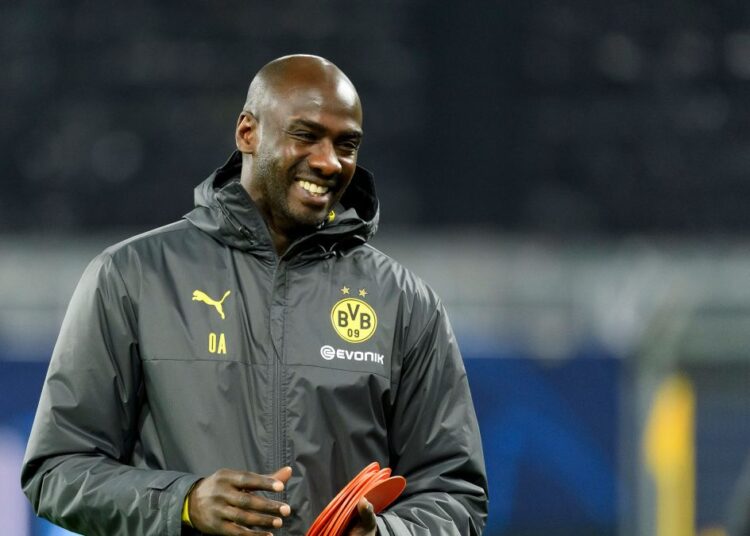 On to our interim head coach, Ghanaian international Otto Addo. Addo played his whole career in Germany and got 15 caps for the Black Stars, most notably in the 2006 World Cup which was played in his country of birth.
After retiring in 2008, he has held various coaching and scouting positions mainly in German football. His closest to head coaching was a stint as Hamburg U19 Manager, a role he held from July 2010 to December 2015. In 136 games he won 52, drew 28 and lost 56.
So, there is not much we can glean from the data available to us but we can make some educated guesses based on his heritage and football education. It is likely he is another progressive coach who will favour an aggressive high press and look to win the ball high up the pitch. He will likely employ a high line to squeeze the space and make it difficult for Ghana's opponents to play.
His lack of experience at the highest level is obviously a big issue. Otto Addo however has the distinction of being a bridge from Ghana's last golden generation and having him back is a favourable outcome, but it is too soon. He needs to cut his teeth before taking a job this big, even if it is only on a temporary basis.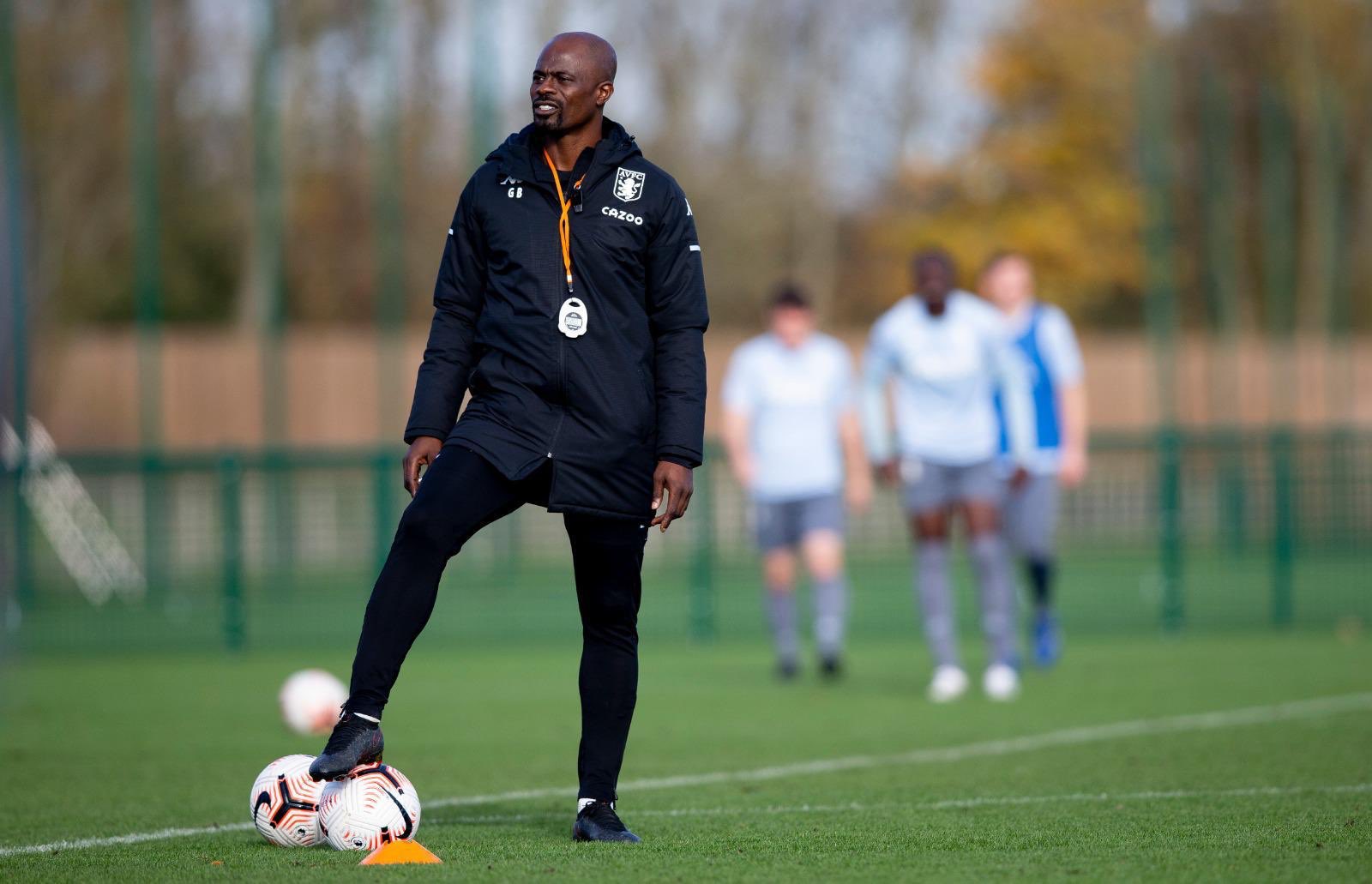 George Boateng has an even shorter CV. He made his name at Feyenoord before playing for various clubs in England for the next 12 years. After retiring in 2013, he managed briefly in Malaysia before he returned to England to take various youth team roles. He is currently assistant manager of Aston Villa U23.
Boateng, though born in Ghana, was a Netherlands international representing them a modest 4 times. In retirement however he has pivoted back to his roots and is more in touch with Ghanaian football than Dutch football.
Boateng is the most confounding of all the coaches in terms of trying to predict a style. His football education is Dutch, and given that, you would expect him to follow Cryuffian principles of total football. Lots of rotations, short passes, an adherence to the 4-3-3, and aggressive pressing. However, he spent most of his career in England at a time when the foreign influence was not as much as it is now. Then, most teams played a 4-4-2 and relied on long balls and crosses to feed their attackers.
His lack of head coaching experience means it will be difficult to predict what approach he will take but the fact he has never coached in the Netherlands makes me believe he will favour an English approach. However, many Premier League teams are moving away from that style so there is no guarantee he will adhere to it.
So here is the issue we have; four coaches, two of them lack top level experience, and the two who are experienced, are diametrically opposed in terms of philosophy. In my estimation, the best solution would be to hire either Hughton or Dramani and have the other two assist them as they lack experience.
The current set up with Addo being advised by 2 more experienced managers would be acceptable if they were on the same page. Coach Didi and Hughton are not, meaning they are unlikely to give coherent advice making Addo's job more difficult. There is promise on this coaching team but finding the balance will be very difficult given the current roles.