The head coach of the Women's U-17 national team, Baba Nuhu, believes the team's friendly with Morocco was a great way to prepare for the upcoming World Cup qualifiers.
The Black Maidens beat Morocco 3-0 in a friendly at the Accra Sports Stadium
It was a great result for the Maidens who are looking to make it through to their seventh-straight World Cup when they face Senegal next month in a two-legged tie.
According to head coach, Baba Nuhu, it was important for the relatively inexperienced team to compete with such a significant opponent at a venue like the Accra Sports Stadium.
''I think the Morocco friendly was a very good excise because for some of the girls, that was their first time of even seeing the Accra Sports stadium and so it's always good that when you are preparing a team you give them that opportunity to see how they can stand the test of time,'' Baba Nuhu told the GFA.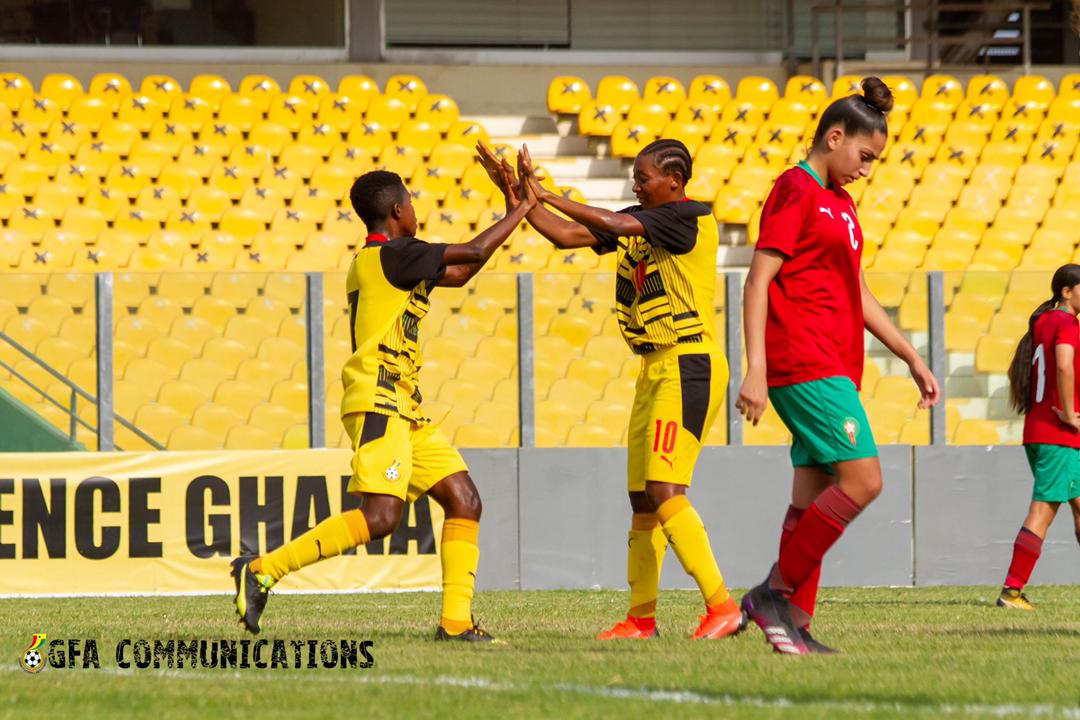 ''Beyond that, we were supposed to travel to Egypt for another friendly but that didn't happen so we had to play a U-13 team to see how prepared we are moving from the Morocco match since that game didn't happen we needed to get a game in place to see how we are progressing. Even though we lost 3-2 I can say that playing against boys and taking a two-goal lead before going down 3-2 is not a bad exercise at all and so going forward.
Baba Nuhu believes the game allowed him to assess his side and address some errors he observed during their play.
''I have noticed one or two mistakes, especially at the back. I gave an opportunity to those who didn't get to play against Morocco that is how come you saw different faces today. But getting to the latter part of the game, I brought in those who started the Morocco game just to see how players would fare in the absence of others.
''So we are on course, it was a useful exercise like I said I gave an opportunity to those who didn't play more minutes against Morocco to bring all of them to be at the same level so from here, we have to get another high profile game before we travel to Senegal for the World Cup qualifier."