Gameweek 26 has concluded and shockingly we might have a title race on our hands as Spurs pulled a huge surprise and beat Manchester City in a thrilling game. Their closest rivals Liverpool beat Norwich closing the gap to 6 points with Liverpool to play their outstanding game against Leeds later this week.
On this week's edition we will do something novel, we will talk about one specific team Arsenal and their four penalty claims against Brentford this weekend. Arsenal fans have regularly complained that there is an agenda against them, I usually tend to believe things do even out over the course of the season.
We will take a deep dive into the 4 claims and see if Arsenal fans may be on to something.
The incident: Nicolas Pepe is caught just inside the box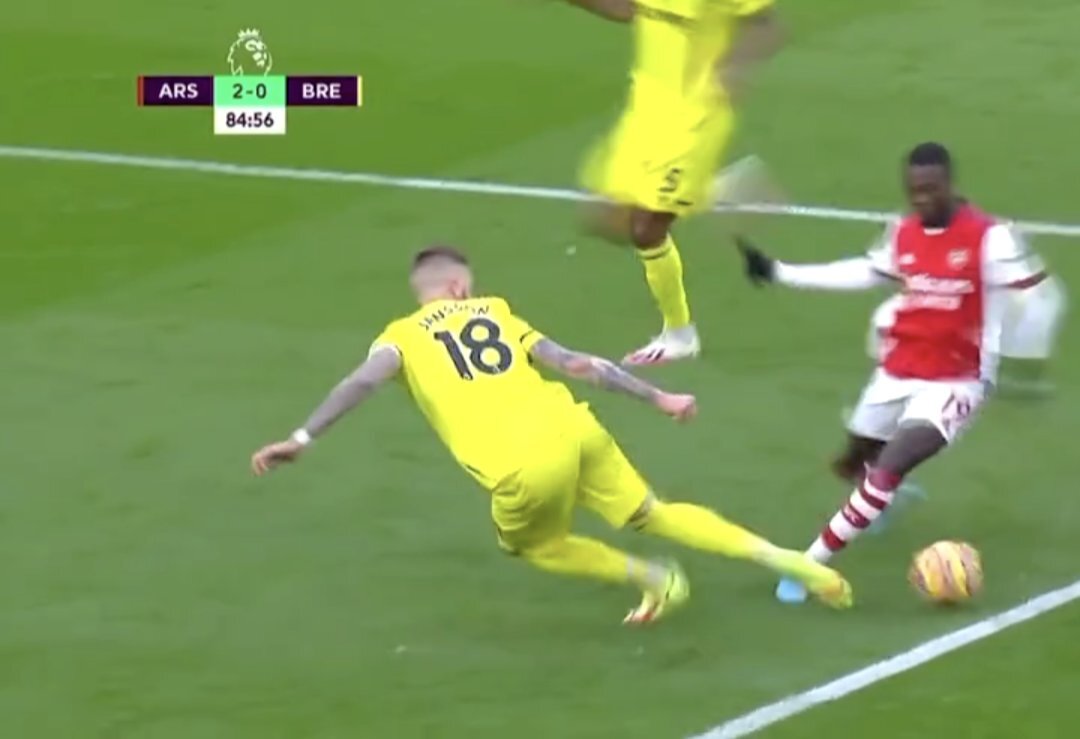 This is very similar to Salah incident last week, the attacking player is just caught by the defenders trailing leg inside the box and as with Salah the penalty was not given. With this in mind, it is safe to start assuming that the PL has decided such incidents will not be penalties. For me, there is clear contact and it impedes Pepe from reaching the ball but clearly the error was not obvious enough for Lee Mason so he allows Jon Moss' error to stand and Arsenal are denied a penalty.
Referees: 0 – Arsenal: 1
The incident: Cedric strikes the ball and it bounces and hits Yoane Wissa's arm
We have gone over the handball rule many times and in this case, Wissa's arm clearly forms a larger barrier so it should be a penalty. However, an interesting stat has come to my attention. Premier League referees are the most reluctant to give handball penalties in Europe.
HANDBALL PENALTIES:
LaLiga: 29 (1 every 8.69 games)
Serie A: 29 (8.72)
UCL: 11 (9.09)
Bundesliga: 21 (9.86)
Ligue 1: 22 (11.36)
Prem: 13 (18.69)
Source: @DaleJohnsonESPN
So, it seems handballs are underpenalized in England because in the UCL where we see a blend of teams and styles the number is in line with the other European leagues. This however does no excuse John Moss and Lee Mason both missing this.
Referees: 0 – Arsenal: 2
The incident: Alexandre Lacazette is brought down trying to reach the ball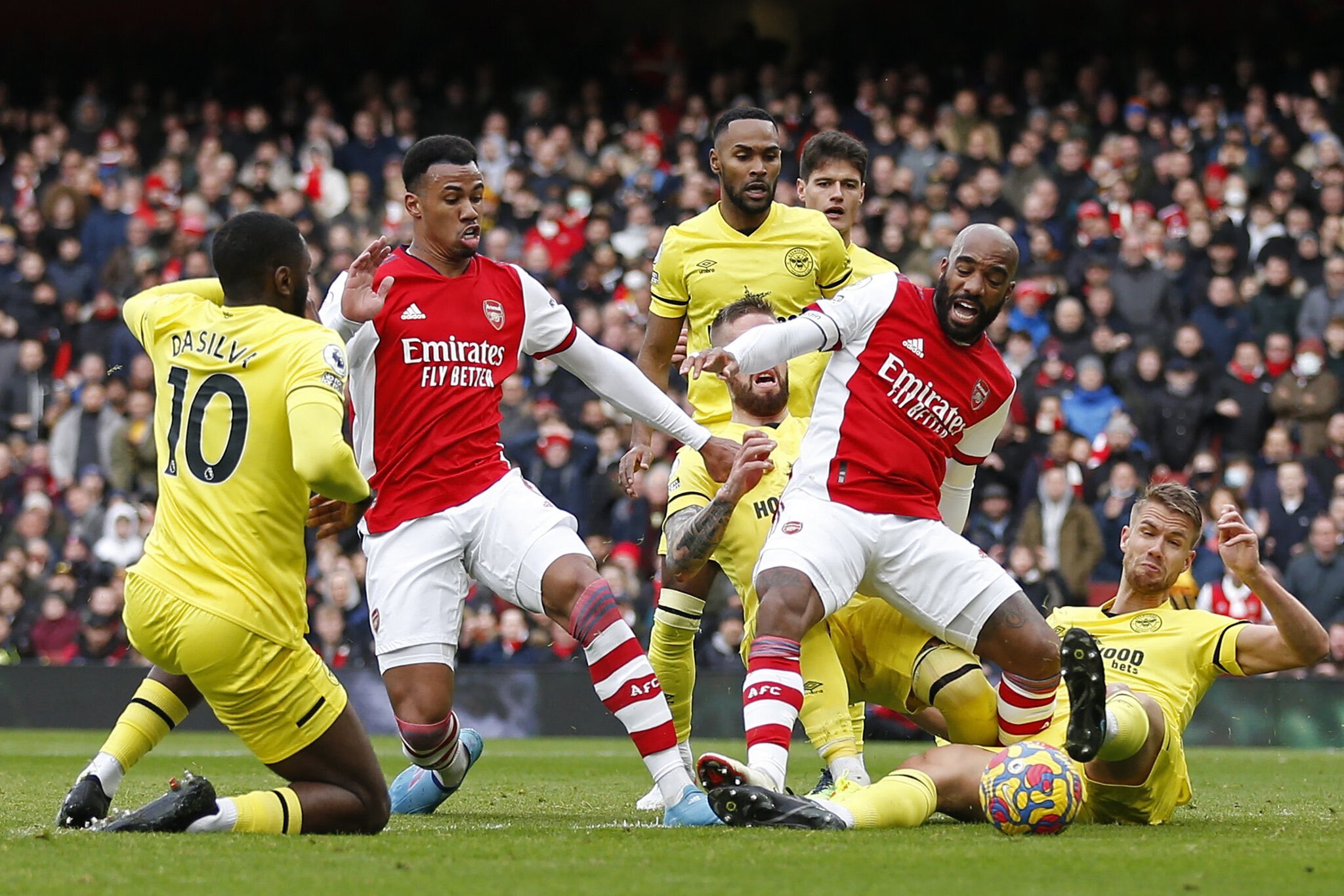 This was another case where an Arsenal player was fouled in the box. Lacazette is clearly brought down as he tries to reach the ball and the Brentford defenders do not get anywhere near the ball. However, the Arsenal striker is offside. Meaning even if the penalty was given it would have had to be chalked off because Lacazette was offside. However, this was not clearly explained or obvious so I would consider it an error but overall, the right decision.
Referees: 1 – Arsenal: 2
The incident: Josh DaSilva and Ben White challenge for a 50/50 ball and White seems to come worse off
This last incident, this was the most contentious in my opinion. I believe it should be a penalty but considering the speed of the action and how the ball moves. It is difficult to show this as a clear and obvious error that needs to be corrected by VAR. This is why the VAR did not step in because there was very little for the referee to work.
Referees: 1 – Arsenal: 2
In this match, the referees made two clear errors, however we also see these errors in line with Premier League norms which may hint at a wider problem with standards in a league rather than an agenda against Arsenal.