Marcelo Bielsa has left Leeds after just under 4 years at the club. Aside his spell as a youth team manager, this is comfortably Bielsa's longest spell in club management. The iconic Argentinian manager leaves Leeds after guiding them back to the topflight after 16 years in the wilderness. However, he leaves under an avalanche of criticism about his playing style and his inability to tighten up the backline.
Despite a poor season, Bielsa's transformative power cannot be denied. To understand Bielsa's impact we have to go all the way back to 2001; Leeds United finished 4th in the league and reached the Champions League semi-finals but the excessive spending that had got them to this point would comeback to bite them.
By the end of the 2002/03 season, many of the players that had made Leeds so good were gone, in an attempt to fight the mountain of debt swallowing the club, and the club finished in a disappointing 15th place in the Premier League. Things would get worse as Leeds continued to sell and finished 19th the following season, confirming their relegation and their first season out of the top flight since 1990.
By the 2007/08 season Leeds were in the 3rd tier for the first time in their history. Their time in the Championship had been difficult. The once great club had made a single playoff appearance and their debt situation had not improved. Leeds had reached rock bottom and the heavy heights of 6 years ago seemed so far away.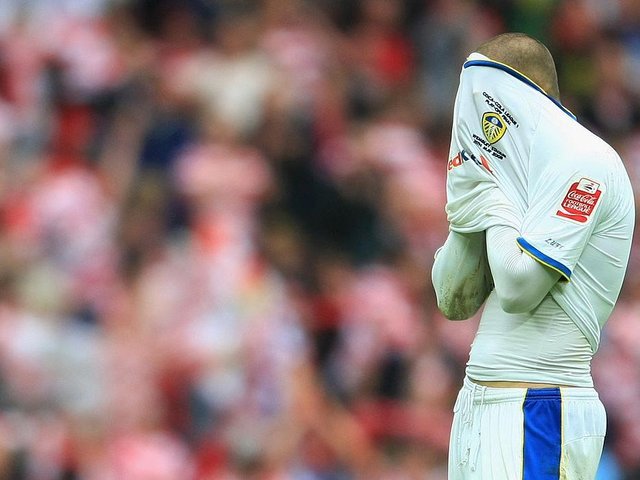 After 3 seasons in League One, Leeds managed to pull themselves back into the Championship. However, things were difficult, and Leeds could not even crack the playoffs no matter how much they tried. All that changed with the arrival of Marcelo Bielsa who took a team that had spent 8 years in Championship mediocrity into the play offs with a 3rd placed finish.
Leeds were not able to gain promotion at the first time of asking but the next season Leeds won the title by 10 points and waltzed into the Premier League. Leeds took to the league like ducks to water and finished a respectable 9th last season and it seemed the redemption of Leeds United was complete.
Further reinforcements had some fans dreaming of a possible return to Europe, but this season has been a harsh reality check. Leeds have been poor. Leeds are currently 16th, 2 points above the relegation zone and the two teams below them have both played fewer games meaning they could easily slip into the relegation zone.
The stats make for even more grim reading. Leeds have 2nd worst goal difference in the division (-31), have conceded the most goals (60), and have the worst xG against with (51.2). This is because Leeds cannot stop opponents shooting; they have faced the most shots on target (152). Coupled with 3rd worst save percentage (63.8%) this is a recipe for disaster. This has led to 2.31 goals conceded per 90. Despite the attack being okay it simply cannot cover the gaping holes in defence. Leeds are 12th in terms of goals scored and 10th for xG which is solid but the defence is letting them down
Many have blamed Leeds man marking system for leaving too much space to be exploited as teams drag Leeds players out of position to exploit the space. This checks out because Leeds' defensive stats in terms of on the ball defending are conflictingly impressive. Leeds lead the league in pressures per 90 (170.4) with a 30% success rate which would rank 10th. They are 3rd in interceptions per 90 (17.1), and percentage of dribblers tackled (43%). These stats would give the impression of decent defence but leading the league in yellow cards per 90 (2.88) and 2nd in errors leading to a shot per 90 (0.38) hint at some issues. In addition, ranking 19th in aerial duel success (45.1% )shows how there are some weaknesses with the defence.
There is no doubt Leeds have been poor, but injuries have played their part. England international and midfield fulcrum Kalvin Phillips has played 42.6% of all their Premier League minutes. Last season's leading scorer Patrick Bamford has managed only 19.6% of their minutes so far. With Phillips unable to screen the defence and progress the ball and Bamford unavailable to knit things together in the final third whilst simultaneously scoring goals, Leeds were likely to suffer a dip in performances.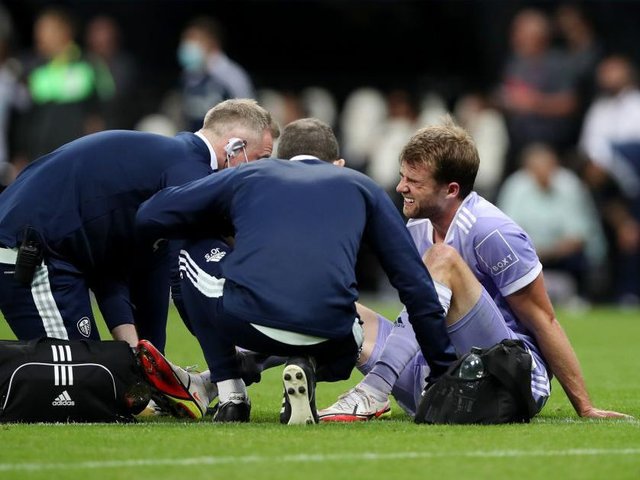 Bielsa has done this with many players who were part of Leeds sides who finished comfortably midtable in the Championship, or youngsters still finding their feet. Of the 10 outfield players to have played the most minutes, 5 were at the club before Bielsa joined. Stuart Dallas, Mateusz Klich, Luke Ayling, Pascal Struijk, and Liam Cooper are the players in question. Aside Pascal Struijk, these players were in their prime when Bielsa joined and had very little chance of playing in the Premier League. Excluding Cooper and Ayling, the rest even struggled for game time before Bielsa's appointment.
Goalkeeper llan Meslier has been the only ever present in the Leeds squad this season playing all 26 league games. The Frenchman, who just turned 22, only came into the side after Kiko Casilla's racism ban. Since coming to the side, he has unfortunately been quite disappointing. One day he might be a good keeper but as it stands, he is not.
Many Leeds games are punctuated by his mistakes trying to play out from the back and his struggles with high claims. The most damning aspect is that he is not a reliable shot stopper. He ranks 18th in save percentage (63.8%), and his post shot xG prevented is the worst in the league (-8.4). This means, based on where the shots on target have been, he has conceded an extra 8.4 goals. Simply put that is criminal and has not helped things.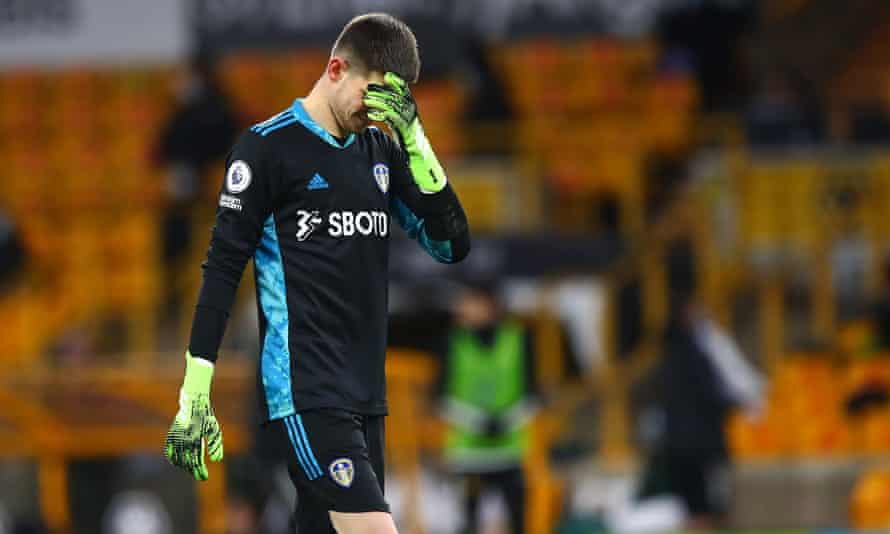 Bielsa, gave these players a chance and turned them into key players. He made them look like Premier League footballers when some of them would have spent the rest of their careers in the Championship. However, Bielsa's system brought out the best in them and took them to new heights. The system stopped being effective and Bielsa refused to change, he is culpable in the poor performances but a number of the players in question would not be in the Premier League under normal circumstances and relying on them was always a big ask.
As Jesse Marsch takes his first game in charge, he will be handling a squad less talented than the Salzburg and Leipzig sides of the Red Bull group that he previously coached and will be going into a team on the downslide with few quality players to turn it around. It will be a very difficult task to get Leeds firing but as we have seen it is not a game of individuals and that is Bielsa's legacy creating a team that overachieved.