It was an exciting weekend as we enter the home stretch of the Premier League season. As such, every decision carries more weight and could make the difference between title glory, European qualification and Premier League survival.
We will look at three key penalty incidents involving Eric Dier, Alex Telles and Trevor Chalobah.
The incident: Cristiano Ronaldo fires the ball against Eric Dier's arm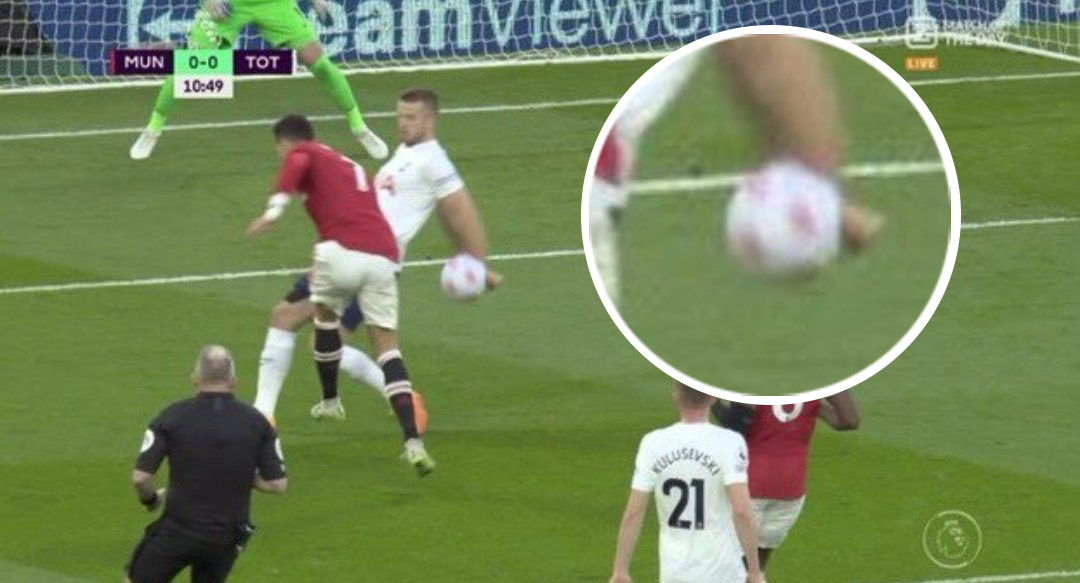 Manchester United won the game so they might not be too concerned about this decision not going their way. However, it is worth pointing out as a similar incident happened later in the game. The ball clearly strikes Dier's arm, it is clearly away from his body, but it is not given.
There are two possible explanations for this. The referee deemed that Ronaldo's shot started two close to Dier and he could not possibly be expected to move his arm; his arm was down and that made it a natural position, or maybe a combination of both. Whilst both may be true, the fact of the matter is, it created a larger barrier and blocked the ball. It would only be right for the penalty to be given.
The incident: Dejan Kulusevski's cross hits Alex Telles' arm, the penalty is given.
Spurs got their first equalizer through this penalty and considering that Dier's incident was not given, this was very poor. We have seen that English referees are more reluctant to give handball penalties, meaning every incident is a coin toss and Telles was unlucky. It was the right decision, unfortunately for the United left back. The factors that worked in Dier's favour were what worked against Telles.
He was farther away, and his hand was up, which I believe was the key difference. Ideally both penalties should have been given and the inconsistencies fans are right to be concerned about the officiating in the league.
The incident: Trevor Chalobah pulls Jacob Murphy's shirt and eventually trips him and the ball goes out for a corner.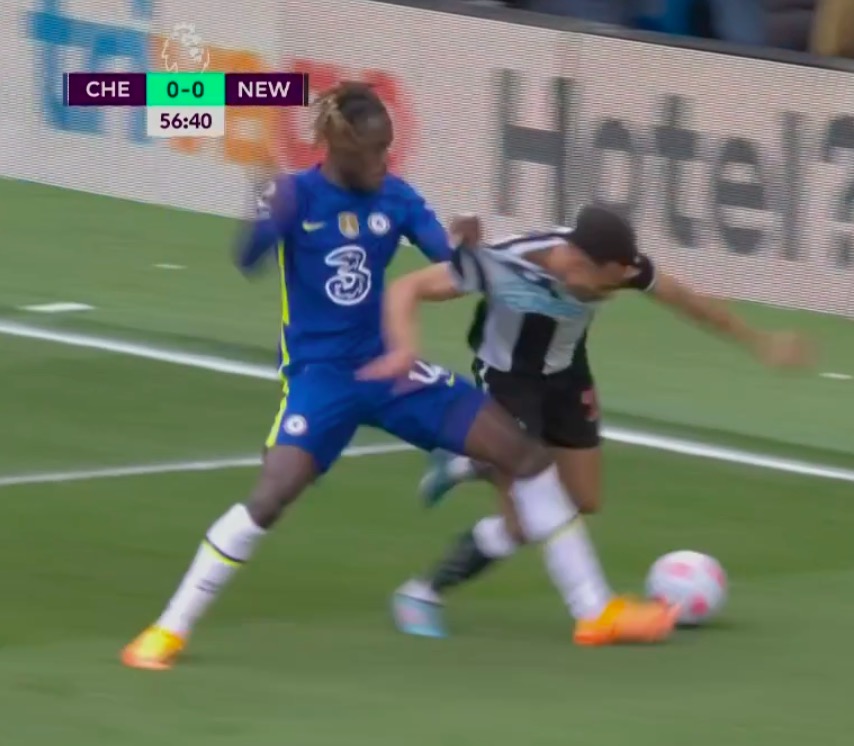 Chalobah was very lucky not to have given away his second penalty in as many games. He started tugging Murphy's shirt from outside the box, meaning it could have been a freekick to start. He then concluded by tripping his opponent in the box. It was a poor sequence, and it was a baffling decision.
I do not believe it should have been a penalty because the shirt pulling which was a foul started outside the box. However, in light of that not being given the trip was also a foul and that happened in the box and the failure to sanction him was very poor. Newcastle are right to feel aggrieved because in such a tight game they could have claimed all 3 points if they had been given and scored that penalty.