Black Stars head coach, Otto Addo gave an emotional speech to the squad in the dressing room after he guided the team to the 2022 World Cup.
Tuesday night's 1-1 draw with Nigeria in Abuja sealed Ghana's place at the tournament in Qatar, setting off chaotic scenes at the M.K.O Abiola National Stadium.
While pandemonium ensued outside on the pitch in the aftermath of the result, there was joy in the Ghanaian dressing room as the players and technical team celebrated.
Otto Addo was then given a chance to make a speech, in which he thanked the players, GFA and technical team for their work to ensure a place in Qatar.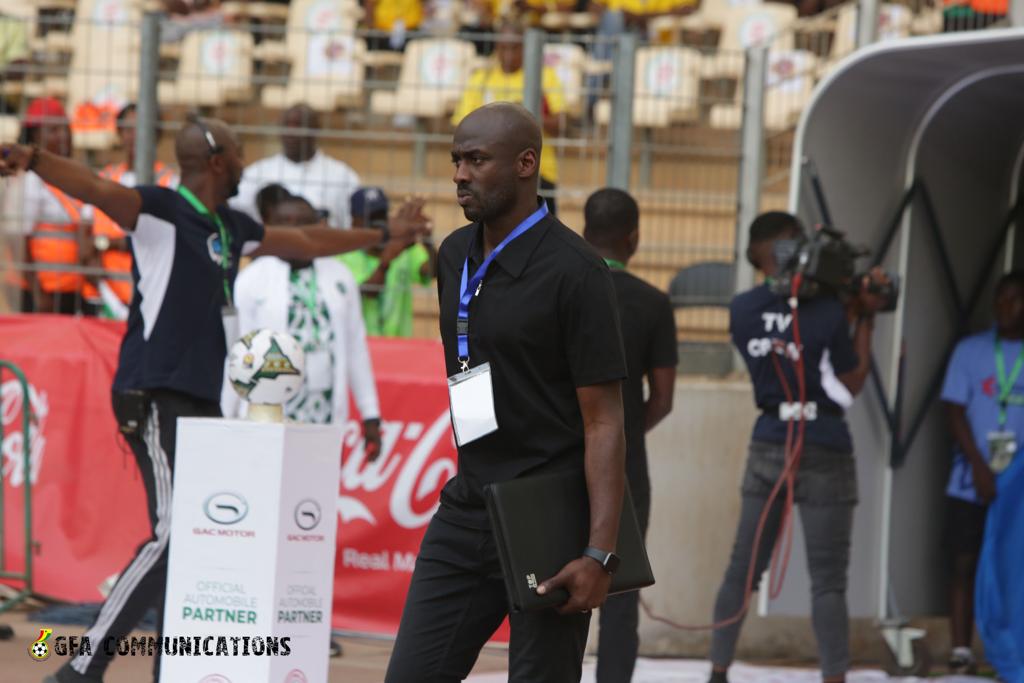 "In the end, it's a player's game. In the end, it's you guys, you did it. This, for me, was just two games but the rest did a lot of work and I want to thank the players who are not here and all the players who couldn't be here because of injury," he said.
Otto Addo thanked the GFA staff, as well as the players who missed out on a call-up because of injury.
He even had special words for the players who were substituted at half-time in the second leg, saying they were "systematic changes."
"Not least the team here, you did well. The players not on the bench, the players on the bench who were supporting us all the way. The staff, I love you all, you did well," he said.
"Also to those who had to be subbed. It was just a systematic change. I'm very happy today, I'm very happy today, very happy to be here. Let's continue, we have a lot of work to do."  
Watch the full speech here: