The Embassy of France in Ghana has marked the 2022 edition of the International Day of Sports for Development and Peace by highlighting the impact of boxing as a tool for national development.
The International Day of Sport for Development and Peace is an annual celebration of the power of sport to drive social change, and community development and to foster peace and understanding.
This event is the first in a series of events that will be organised in view of the Olympic and Paralympic Summer Games to be hosted by France in 2024.
As part of the celebration, every participating French Embassy was required to choose a sport to help promote the Olympic values and, after an hour-long event, pass on the baton of sportsmanship to the next country.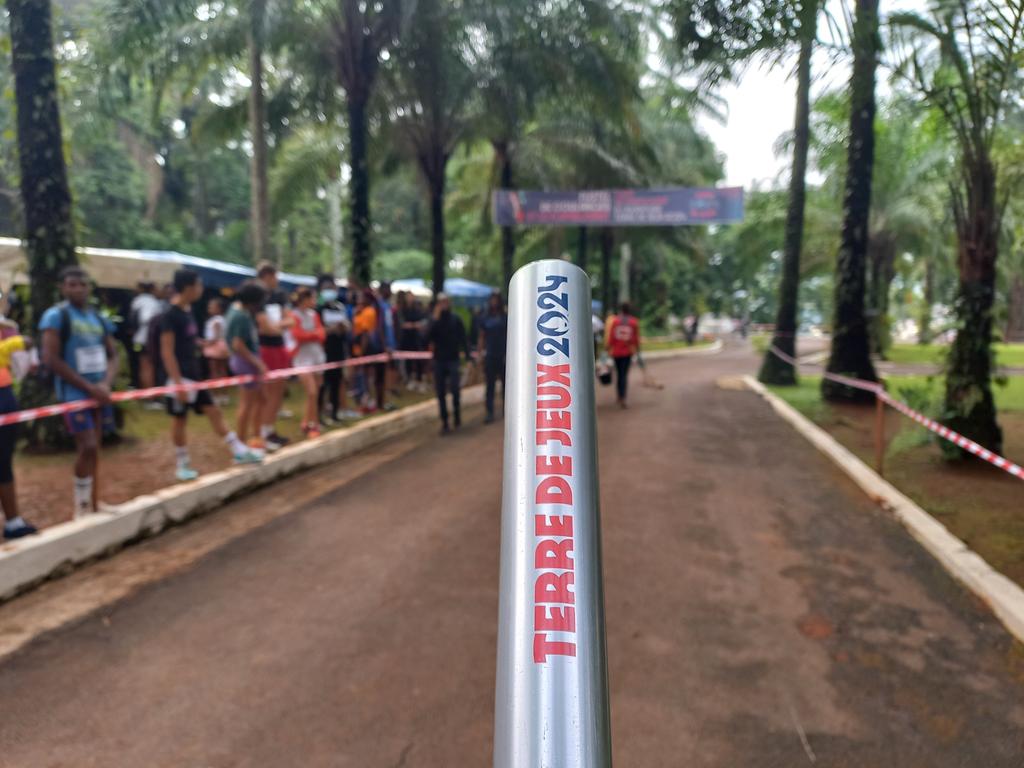 Ghana received the baton from Libya and Cameroon and passed it on to Cape Verde.
#TerredeJeux2024 | 🥊 Our game is ending! Congratulations to all the participants in #Ghana
Time to hand over to @FranceauCapVert
It's your turn 🇬🇭🤝🇨🇻

Thank you @Paris2024 and @francediplo 😁@annesophieave pic.twitter.com/LyVCyhBV4H

— Ambassade de France au Ghana (@FranceandGhana) April 6, 2022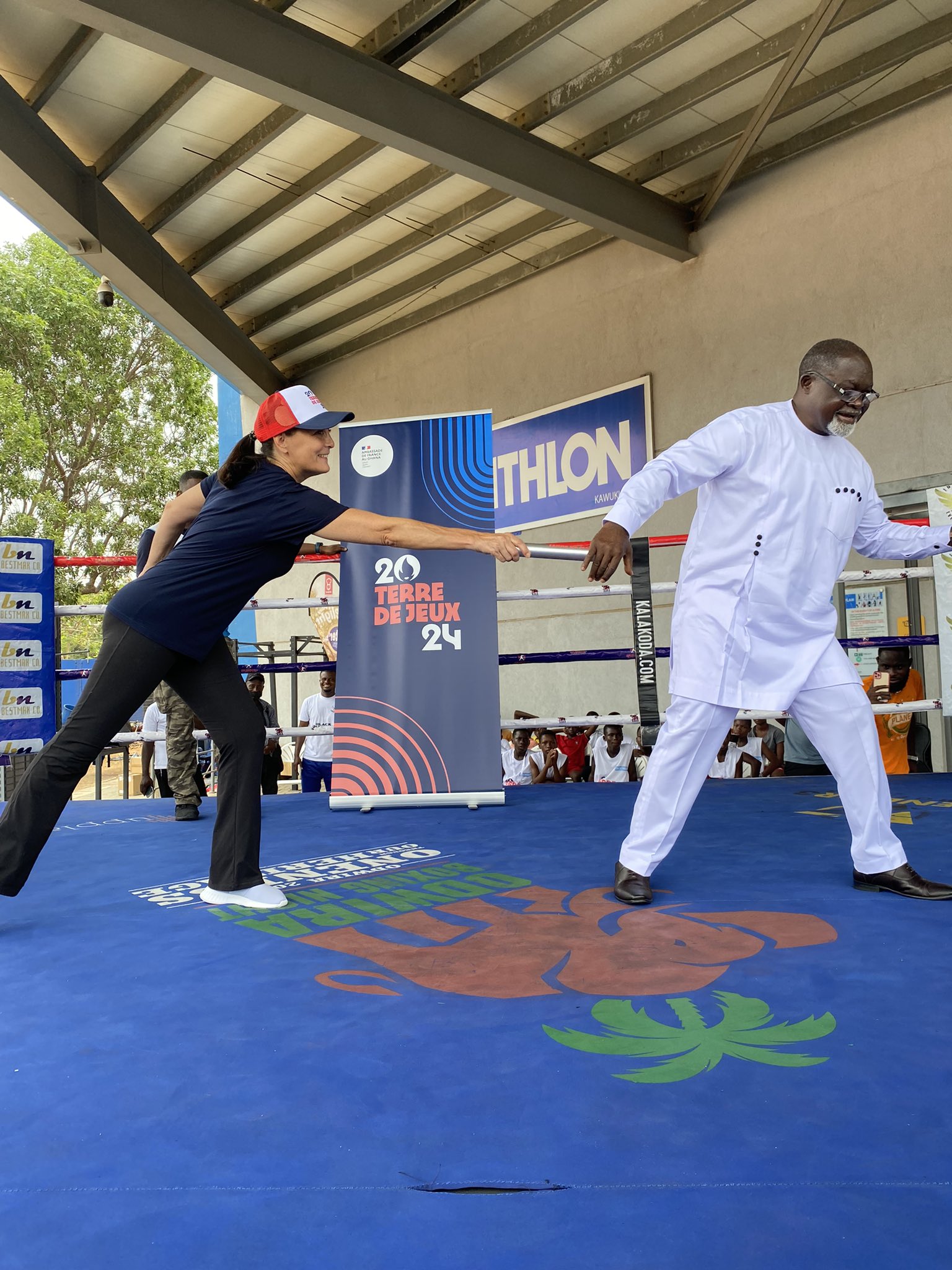 Ghana chose the sport, boxing to honour famous athletes like Azumah Nelson, Samuel Takyi (who were in attendance at the short event), and DK Poison who have distinguished themselves over the years.
The event saw young boxers fight among each other, with five bouts were organised to entertain and thrill spectators.
Speaking at the event, the Ambassador of France to Ghana, Anne-Sophie Avé extended her congratulatory message to the Black Stars of Ghana for qualifying for the 2022 FIFA World Cup to be hosted in Qatar in her opening remarks and urged Ghanaians to see and use sports as means of development of the country and the well-being of people.
Two-time world champion, Azumah Nelson, acknowledged the role of sports in his life and stated that he is open to young boxers for advice and coaching, so they can achieve their aim as professionals.
Samuel Takyi, Ghana's sole medallist at Tokyo 2020 stated his pleasure to be in the presence of the French Ambassador and Azumah Nelson and added that it is hard work and looking up to The Professor that has got him where he is and gunning for more glories in boxing.