It has been another exciting weekend of Premier League action. As the top two teams in the league played out a cracking 2-2 draw whilst Spurs suddenly took the driving seat in the race for the top 4, Arsenal and Manchester United succumbed to Brighton and Everton respectively.
This week will feature a contentious offside, a couple of wild challenges, and a retaken penalty.
The Incident:  Wilfried Zaha's penalty is saved by Kasper Schmeichel, a retake is ordered, he misses the penalty but scores the rebound.
The penalty had to be taken because Leicester defender, Çağlar Söyüncü, encroached and cleared the rebound. If he had not touched the rebound the save would have stood. His interference in play gave Zaha a second chance. Based on the laws of the game as shown below these are the circumstances by which a penalty has to be retaken. Usually, referees focus on the keepers and players who interfere with the second phase to reduce the number of retakes.
The Incident: Gabriel Martinelli scores an equalizer late in the first half, after a lengthy offside check (4 mins), the goal is disallowed.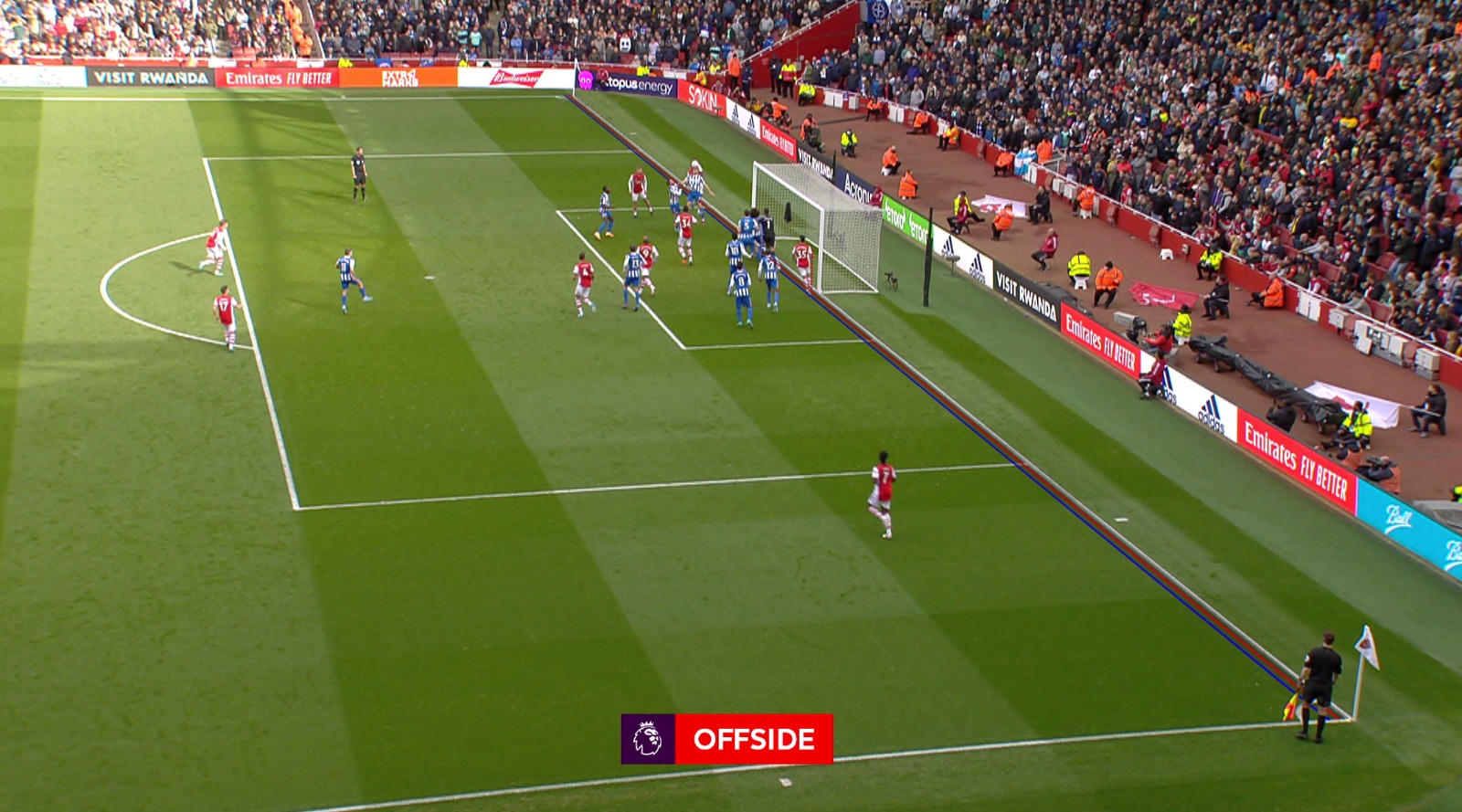 The first and most important point is that the correct decision was made. However, the time it took makes the decision look farcical. The referees cannot let offsides goals no matter how long it would take. The first contention was whether Gabriel Magalhães was the one who headed the ball to Martinelli.
That alone took a fair bit of time, if a Brighton player had headed the ball the offside would have been irrelevant. Once it was established Martinelli was receiving a pass not making an interception, the referees had to now establish where Marc Cucurella, and Robert Sánchez were standing in relation to Martinelli.
This was difficult because of how crowded the box was and where the cameras were located but eventually, it was established that Martinelli was offside by a bit and it was rightfully ruled out. Eventually, offsides will be done with artificial intelligence which will instantly determine the locations of players making the process faster.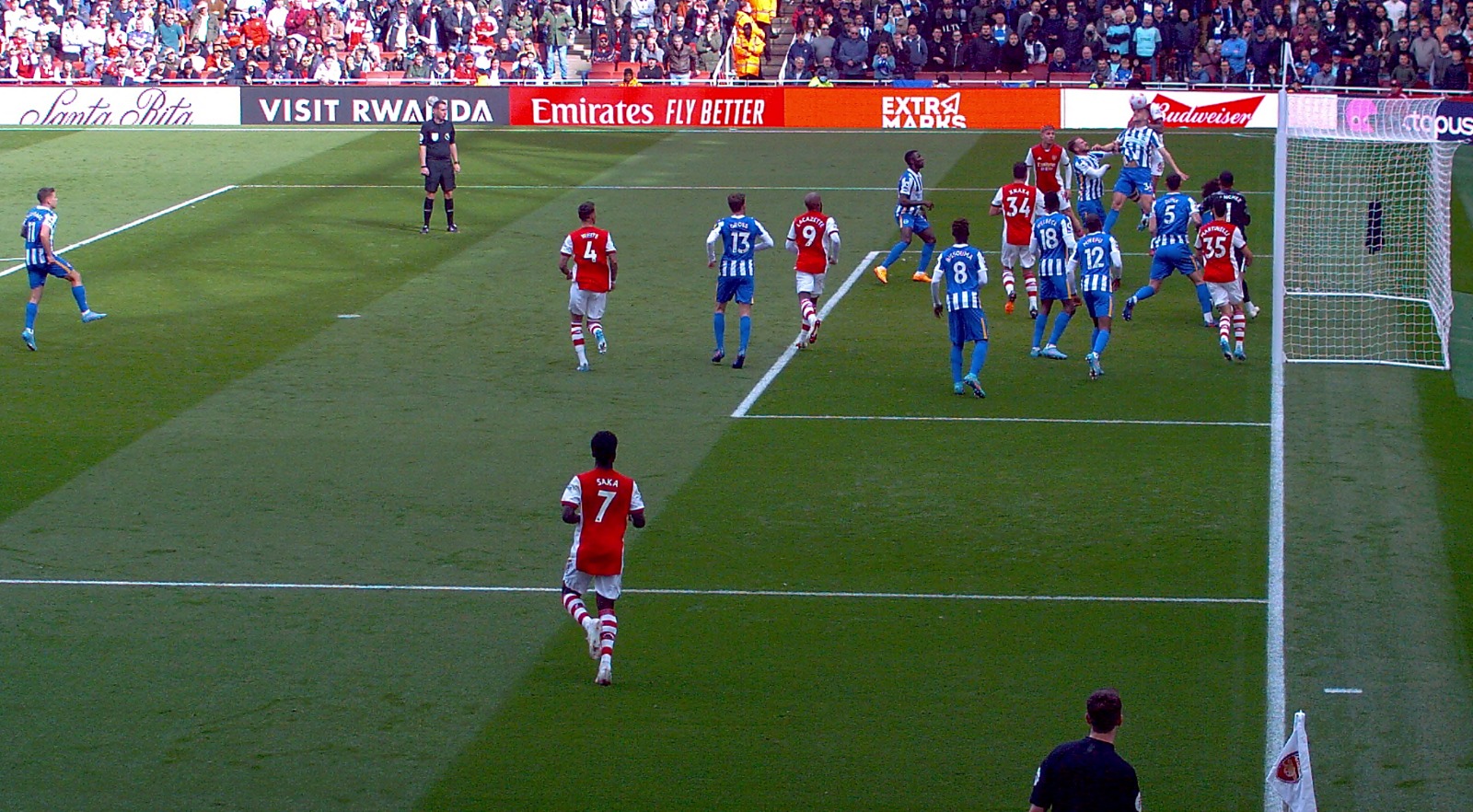 The Incident(s): Thiago and Fabinho both fly into wild tackles late in the game. Fabinho gets a yellow and Thiago avoids a second yellow.
I chose these incidents because they show where and how VAR is applied. In both cases, if both players had been sent off VAR would not have intervened but conversely could not intervene to send them off.

In Thiago's case, VAR does not apply to second yellows so unless it was a straight red card challenge VAR would not have recommended Anthony Taylor to change his decision. So, Thiago's wild challenge, which would likely have been a yellow if he had not been previously booked, was not under the purview of VAR.

In Fabinho's case, it was a bit different. We see many tackles which are borderline reds. To put it simply both cards are acceptable punishments. Therefore, Fabinho's yellow here was acceptable. On closer inspection, I believe it should have been a red card because not only was he late his studs were way above the ankle moving into the territory of dangerous play of excessive force as stated by Law 12. The referee likely deemed it reckless but not dangerous or excessive which is why a yellow was acceptable but VAR did not conclude it was clearly dangerous or excessive