We have reached the penultimate weekend of domestic football and all the loose ends are being tied up. The title, top four and relegation battles all saw major movements. Whilst as Wembley Liverpool and Chelsea contested another final.  This week we will look at three decisions which affect all the above-mentioned races and the final
The incident: Gabriel Jesus is brought down by Craig Dawson in the box, initially a penalty is not given but after a review it is.
Initially, the referee gave a goal kick as he believed Jesus had just not reached the ball after a heavy touch. However, the review clearly shows Jesus had beaten Dawson and was clearly brought down. My issue with these incidents is that if it is truly not a foul, Jesus should have received a yellow card for diving. VAR intervened and we came to the right decision, but referees should also be willing to punish players they believe have tried to con them.
The incident: Davinson Sánchez tries to knock the ball wide and it hits Ashley Barnes' arm. Play continues for about two more minutes before a penalty is given after VAR intervention.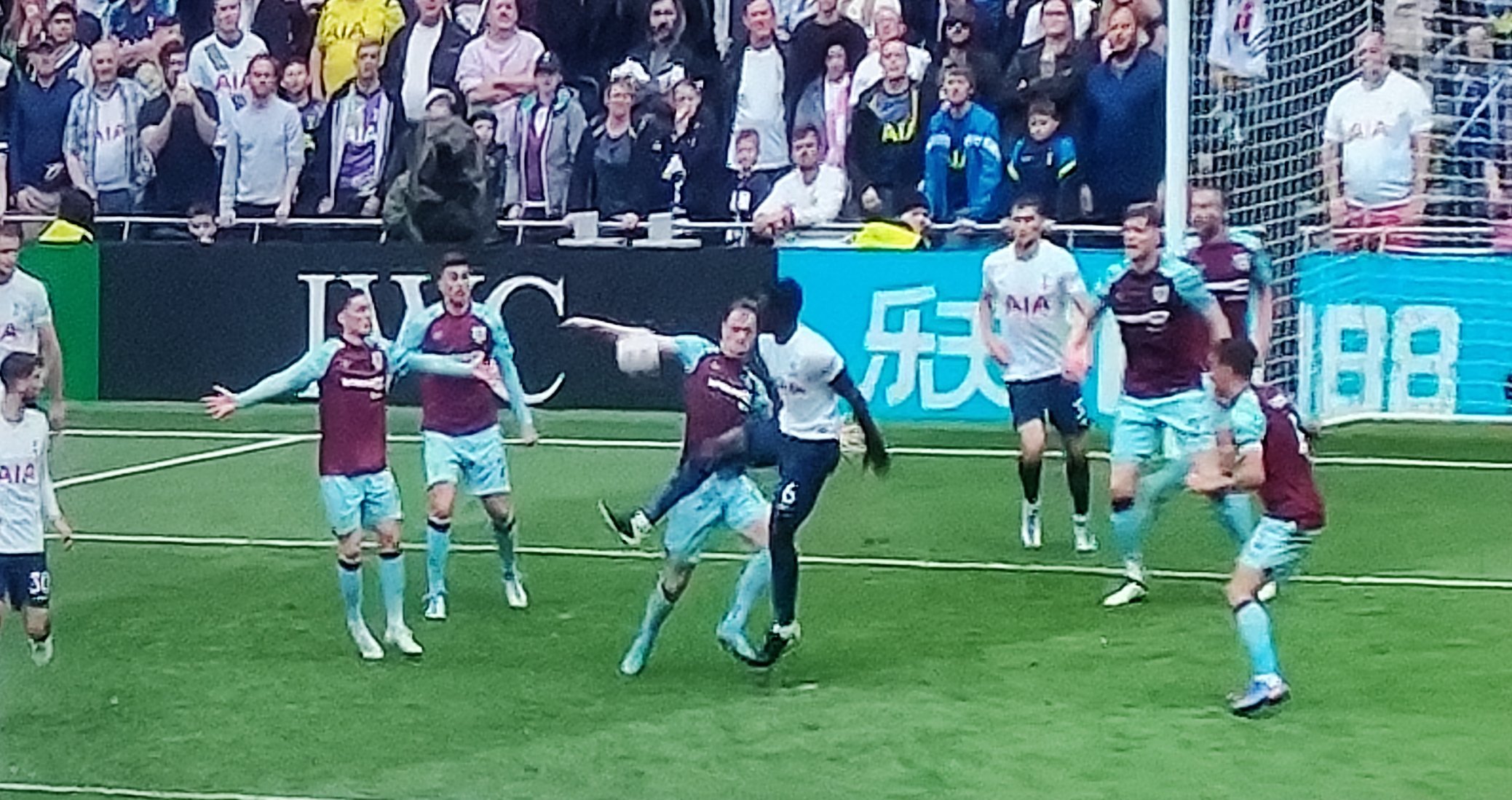 This was a clear handball. Barnes' arm is clearly extended away from his body and has created an unnatural barrier. There is some doubt in my mind about where on his arm it hits exactly and whether it is completely past the sleeve line. Despite this, I think it was a penalty and more borderline cases should be treated as such. As outlined in an earlier column handball penalties are less common in the PL, this is problematic, and they should be given as much as they are on the continent to align with European standards.
The incident: Marcos Alonso plays a pass behind the Liverpool defence. As Hakim Ziyech tries to reach the ball he is seemingly pushed by Ibrahima Konate. Nothing is given.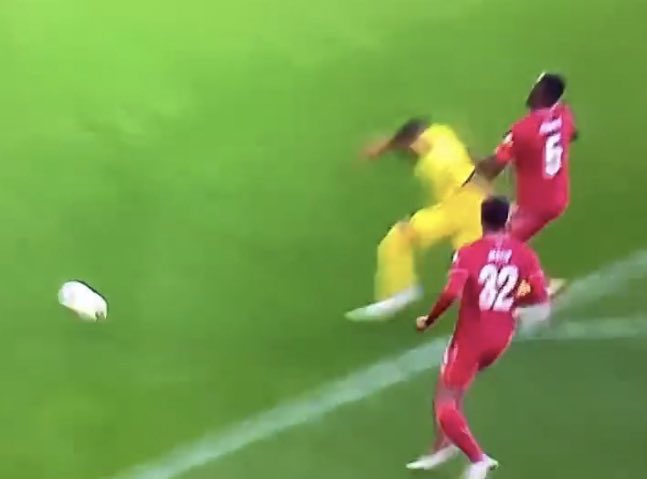 This was a very controversial one as a penalty would have been key to deciding this final. Ziyech is clearly ahead of Konate and there is contact. The referee must have deemed the contact minimal and not given the penalty which is probably why we did not see a full check. The referee saw it and decided it was not relevant, if he had not seen it then he would have been asked to go to the monitor.
Again, this is a situation where if the referee believes it is not a foul Ziyech should be yellow carded. This inconsistency needs to be addressed because there was no shoulder to shoulder or something of the like to argue Ziyech lost the physical battle.
I felt that it was a foul, but it is difficult to tell if it was in the penalty area. Since it was not checked it will be difficult to tell as there are not many replays online.