Photos of a second or "away" jersey for the Black Stars in the upcoming 2022 FIFA World Cup in Qatar have surfaced recently.
The Puma strip is red colour heavy with yellow, black and green elements of Ghana's National Flag Colours added to the kit. The Ghana Football Association (GFA) Logo is fixed in a square design slapped in the middle of the jersey.
Reports indicate the kit will serve as the "Away Jersey" for Ghana's Black Stars at this year's World Cup; the Black Stars "Home Jersey" was officially released earlier this year and is white colour heavy.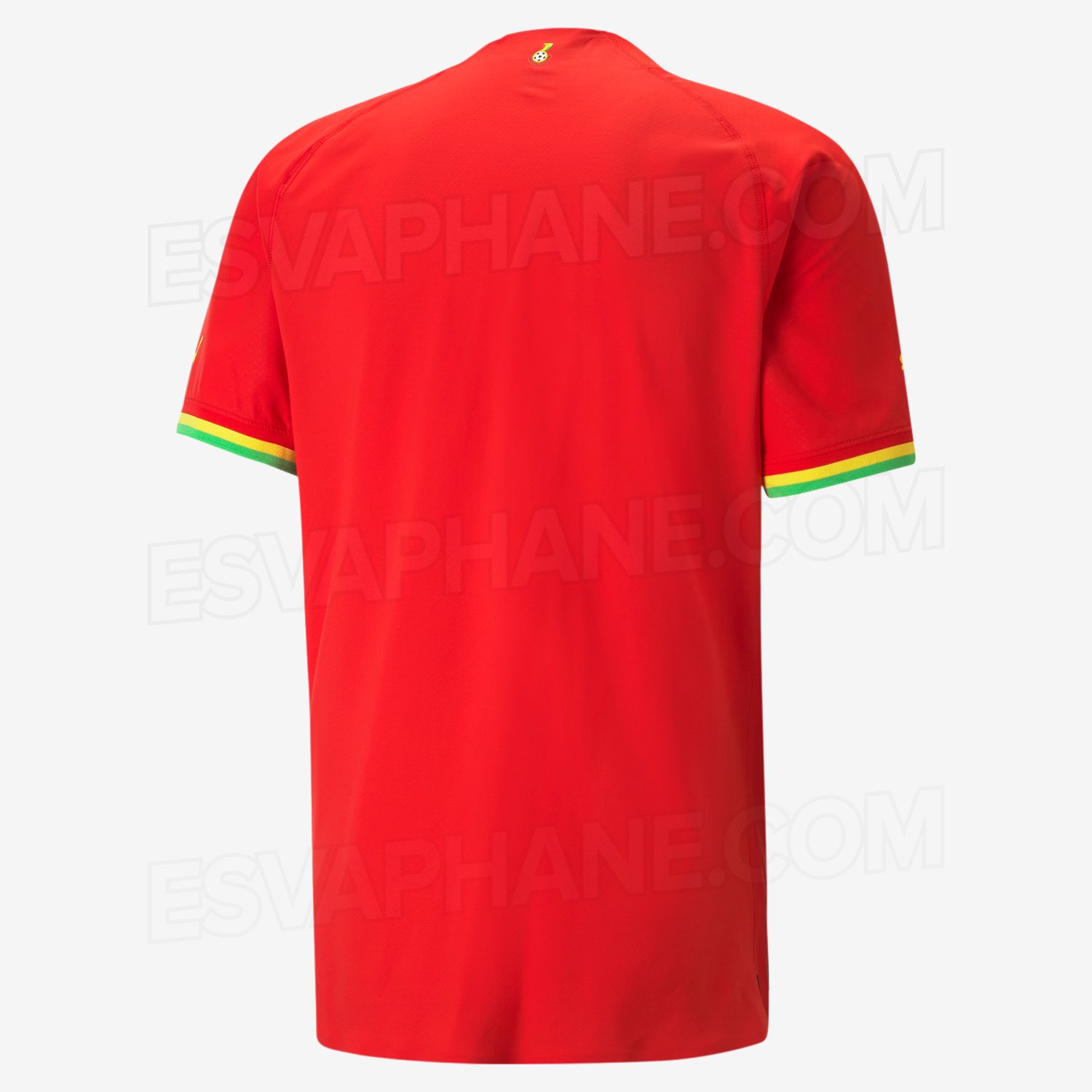 Ghana will compete in the FIFA World Cup for the fourth time after making appearances at the tournament in 2006, 2010 and 2014.
For the 2022 World Cup, Ghana is in Group H with Portugal, South Korea and Uruguay; Ghana lost 1-2 to Portugal in the 2014 edition and lost on penalties to Uruguay in the 2010 World Cup Quarter Finals.
The latest kit for the Black Stars popped up on several social media platforms and has drawn wide spread criticism unlike the first kit.