The second collection of jerseys for nations kitted by sports Apparel Company PUMA has reportedly surfaced ahead of the 2022 FIFA World Cup in Qatar.
The first or "home" kit collection of jerseys was released earlier this year but the second or "away" collection of jerseys including Ghana's has popped up.
Unlike the first jersey that had an overwhelming white colour theme, the latest strip is heavy on the red colour with elements of green, yellow and black colours blended into the design.
The Ghana Football Association (GFA)'s Logo is also embossed in the square design slapped in the middle of the jersey. Similar designs have been made on kits by Puma for other national teams.
Switzerland, Morocco and Cameroon are World Cup bound nations kitted out by Puma; Egypt, Austria, Ivory Coast are among the countries that won't be in Qatar but will don the new look.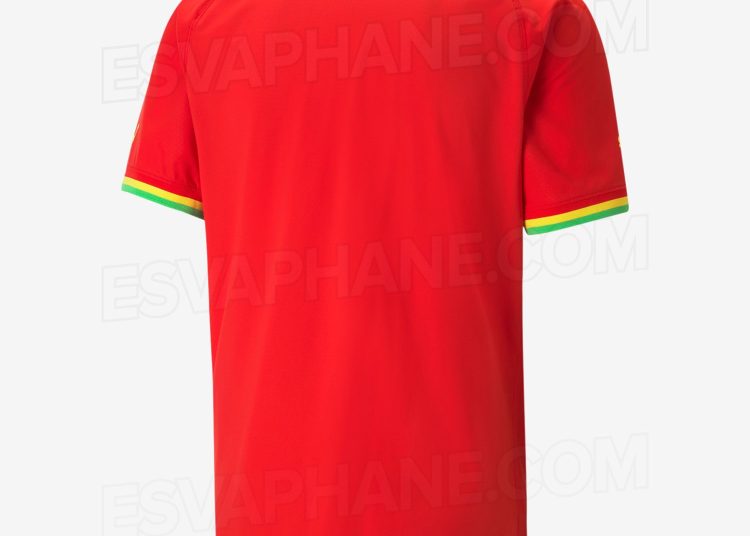 In the upcoming World Cup, Ghana's Black Stars is in Group H with Portugal, South Korea and Uruguay.