Simba Queens Football Club has qualified to compete in the 2022 CAF Women's Champions League main competition after winning the Central Africa Football Association (CECAFA) Zonal title.
Simba Queens of Tanzania beat She Corporate from Uganda 1-0 in the final game played at the Azam Complex in Dar es Salaam. Ghana's Philomena Abakah featured in the game for Simba.
According to CECAFA President Wallace Karia, the winner will take home $30,000 with the first runner up taking home $20,000 and the second runner up taking home $10,000.
Top rated forward Vivian Corazone Aquino from Kenya scored the game's only goal after converting a penalty kick in the 47th minute on home soil.
Abakah celebrated the win by posting photos with the trophy in bed on her twitter page mimicking Bayern Munich forward Sadio Mane who celebrated winning the 2021 AFCON title in similar style.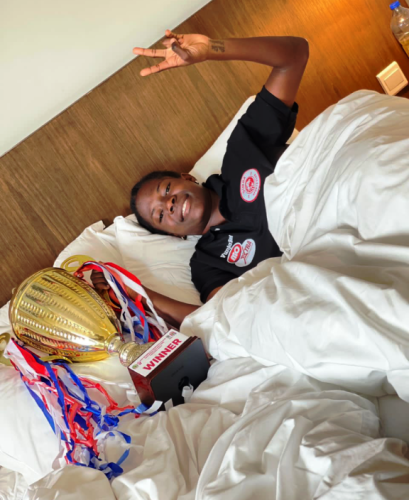 Simba will represent the Zone in the CAF Women's Champions League to be held in Morocco later this year; five other teams including FA Rabat have qualified to the main competition.