The National Health Insurance Authority (NHIA)  has announced a partnership with four betPawa Ghana Premier League Clubs at the Authority's Auditorium in Accra.
The partnership was struck between the Authority and Nsoatreman, Tamale City, Kotoku Royals and Samartex Football Clubs respectively.
Members of the aforementioned clubs and their immediate family relatives will get their health insurance needs covered by the Authority in the deal.
The deal forms part of the NHIA's drive to address a huge gap between the Ghanaian populace that has health insurance cover and part of the populace that isn't covered.
NHIA Chief Executive Officer Dr. Bernard Okoe-Boye tabbed the health insurance gap as the "biggest security threat" in Ghana. He stated half of Ghana's 31 million population doesn't have any form of health insurance cover before adding,
"It is our job as the NHIA to find innovative ways to rope Ghanaians on to the medical insurance and this partnership is going to help to do that. What we are doing is to allocate funds to register every footballer that is part of these teams on the health insurance…5000 minimum of their supporters on the health insurance…with GHC 200,000 we can register over 20,000 people who are connected to these teams"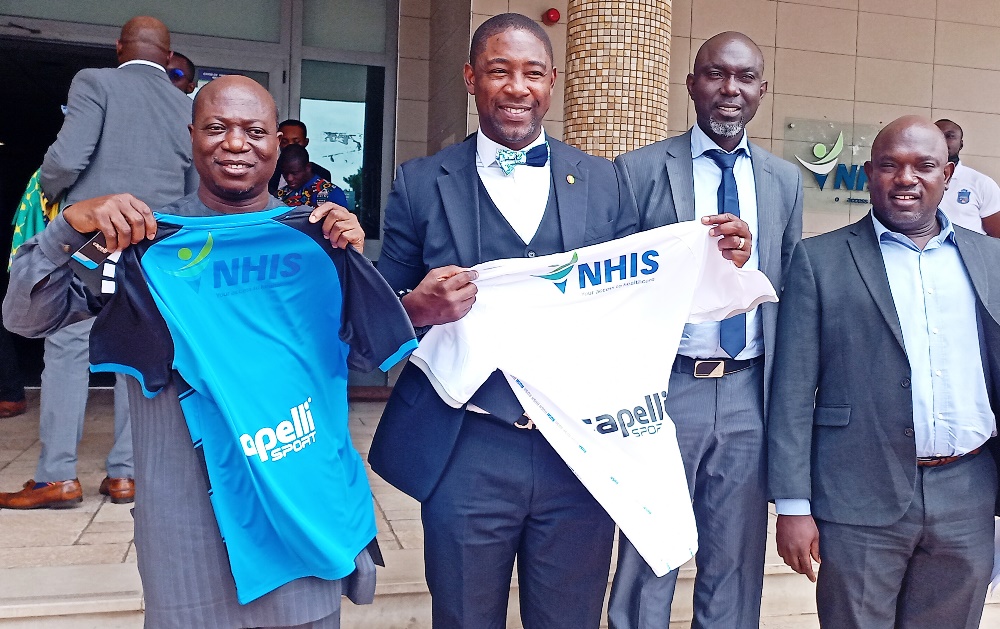 Samartex Business Development Manager Paul Anyaba, Kotokou Royals CEO Linford Boadu Asamoah and representatives from Nsoatreman and Tamale City were present at the event and expressed their readiness to ensure the partnership is successful.
The 2022-2023 betPawa Ghana Premier League Season commences on September 9.