Tonight marks the beginning of the group stage of Europe's premier club competition the UEFA Champions League. Last season Ghana was represented by Edmund Addo (FC Sheriff, Moldova), Kamal Sowah (Club Brugge, Belgium), Malik Abubakari (Malmö FF, Sweden), and Kudus Mohammed (AFC Ajax, Netherlands).
The quartet played 928 minutes in the competition with Edmund Addo playing the majority of these with 488 of his side's 540 group stage minutes as he started all 6 games for the Moldovan champions. It must be noted that there could have been other Ghanaian players registered for the competition but I only pointed out players who featured.
Once again Ghana has 4 players taking part in the Champions League group stage excluding players who could yet make a nationality switch like a certain winger who currently plays in Germany. Kamal Sowah and Mohammed Kudus will feature in the Champions League once again whilst Denis Odoi (Club Brugge) and Abdul Fatawu Issahaku (Sporting Clube de Portugal) will be hoping to make their Champions League debuts.
Abdul Fatawu Issahaku – Sporting Clube de Portugal
Ghanaian starlet Abdul Fatawu Issahaku has made 3 appearances off the bench for his club this season. The left-footed winger is being eased into the squad and the best he can hope for considering his status in the squad is to provide some spark off the bench as the Portuguese outfit competes in a tough group with Europa League winners Eintracht Frankfurt, Tottenham Hotspur and Marseille.
Mohammed Kudus – AFC Ajax
Kudus is at a tough point in his career. The midfielder was by all accounts determined to leave Amsterdam in the last days of the transfer window, but things did not go his way. He now must stay and fight for his place in a crowded Ajax team. Kudus has featured in every game for Ajax this season but is yet to start. It looks like that will be the pattern as long as everyone is fit. Kudus has sparkled off the bench scoring in his last appearance. His quality is shining through and he could give his manager something to think about.
Kamal Sowah – Club Brugge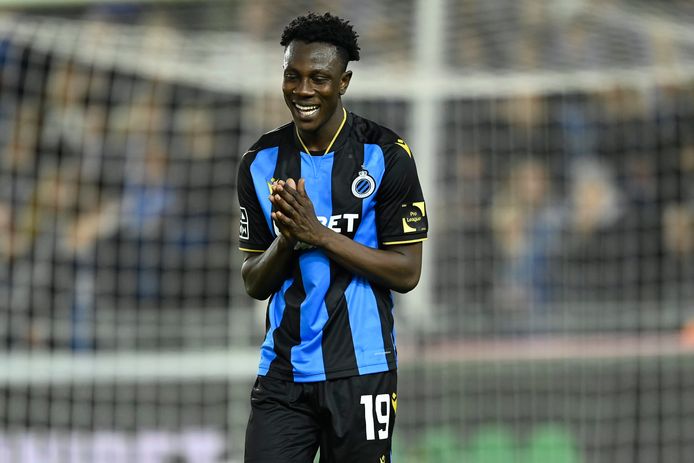 Kamal Sowah's Brugge career seems to be heading in the right direction. He has already made as many starts in the league as he made last season and eclipsed his minutes total. He seems to be playing a key role and looks set to be a key contributor in his side's Champions League campaign. He featured in 5 of 6 games last time round but was unable to contribute much in the final third as Brugge competed in a tough group with Manchester City, PSG and RB Leipzig. He is hoping he can do better and make a late push into Ghana's World Cup plans.
Denis Odoi – Club Brugge
Denis Odoi is another player who has suddenly found himself in favour at Club Brugge and looks set to make his debut in the competition this season. The Ghanaian full-back has started 5 of his club's 7 games this season and looks set to play a key role in Brugge's group B run. He will have to be at his best to stop the talented wingers of Bayer Leverkusen, Atletico Madrid and FC Porto. Odoi is an experienced campaigner and it will be a good test of his credentials before the World Cup.