Ghana forward Abdul-Aziz Yakubu is hoping his productive start to the 2022-2023 Liga Portugal season would get him noticed by technical handlers of the Black Stars.
23 year old Yakubu is angling for a place in the Black Stars trip to the 2022 FIFA World Cup in Qatar and is pinning his hopes on his wonderful form competing in Europe's sixth best league.
The Rio Ave striker has bagged five goals and two assists in seven league outings this season after scoring 11 goals in 33 games in the lower division (Liga Sabseg) in the 2021-2022 season.
In the 2020-2021 season, the powerful striker registered 12 goals and two assists in 28 league games for Estoril in the Liga Sabseg.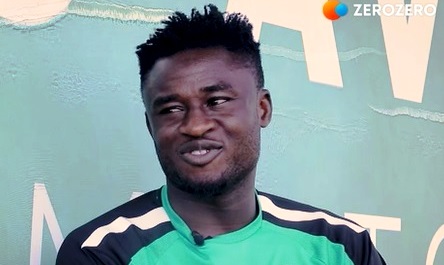 "Last year I had good numbers too but they were saying its second league so okay we are in first league (Liga Portugal) now and am scoring so I hope they will not say its second league now its first league so they will have a look at men now" he stated. (Click highlighted text to watch interview)
He added he has made contact with Black Stars Assistant Coach Mas-Ud Dramani who encouraged him to "keep working" and "keep improving".
Rio plays Santa Clara next in the league on October 2.