The period in the lead up to the latest break in the league is the reason the international window can be such a nuisance sometimes. For Manchester United fans, the Erik Ten Hag era, after a very rocky start, had started showing big signs of greatness. Running out with four wins in four games against tough opposition in Liverpool and Arsenal showed the Dutch Master was gradually working his magic at Old Trafford.
Yes, the Liverpool side that showed up had a weakened midfield and Arsenal once again showed naivety at a crucial moment when the team went to sleep immediately after making a substitution. The last thing Man United needed was a break to its momentum and an injury to (tongue in cheek) prime backup center back Harry Maguire just before taking on its city rival. Like United, Man City has a center back injury problem to grapple with in the lead up to this weekend's big game.
Aymeric Laporte is yet to recover from surgery while John Stones is set to miss at least two weeks of game time to a hamstring injury. It will be a fascinating battle on the sidelines between the lead men of the Manchester clubs who did time at Bayern Munich. Pep Guardiola is in his seventh season at Man City and has drilled his side to be a perfect reflection of his football ideologies, Ten Hag is yet to fully stamp his identity on the Red Devils.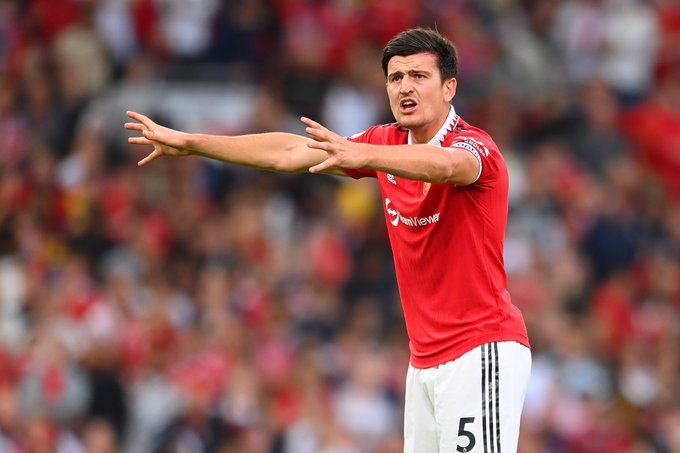 However, in the midst of such uncertainty, here are three things to expect from United in the Manchester derby.
Man United will be fine with or without Rashford
Marcus Rashford has taken advantage of the clean slate Erik Ten Hag has offered to his players after taking over as head coach. The English forward has three goals and two assists in six league games this season and recently bagged the September Player of the Month Award in the EPL to bookend his sterling start to life under Ten Hag. However, his availability for this game is in doubt due to injury but Man United should be fine with or without Rashford's presence either as a starter or substitute.
Having Rashford will help Man United's high press and counter attacking game due to the forward's blinding speed and renewed work rate. On the flip side, not having Rashford opens up a big avenue for United to get more steel into its starting unit without compromising possession control. Lining up in Ten Hag's de facto 4-3-3 system with regular faces in post and in the backline, Casemiro, Christian Eriksen and Scott McTominay combo offers top level protection and on ball quality.
In attack, having Bruno Fernandes as a false nine playing alongside inverted wingers Jadon Sancho and Antony plays into the strengths of either winger. Sancho has consistently favoured playing from the left side since moving to England from Dortmund but has had his path blocked by Anthony Martial and Rashford; with both players set to miss the derby, the path is clear for Sancho to own the position and force the latter duo to battle for the central striker spot.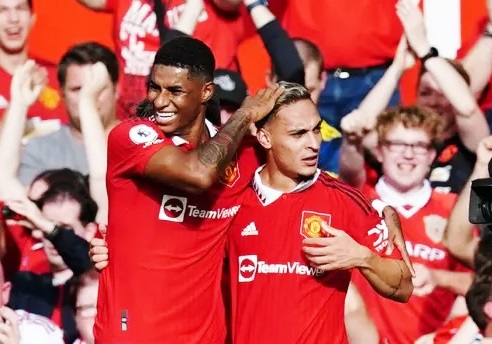 Casemiro starts his first EPL Game since moving from Real Madrid
The Brazilian has played three times for Man United in the Premier League since his high profile move from Real Madrid. None has come in a role in the starting unit accumulating to 51 minutes in all but over a month after his move and working back into shape thanks to extensive minutes playing in the Europa League and for Brazil, the 30 year old should start against City on Sunday.
While Casemiro is a defensive midfielder, his presence alongside another defensive midfielder in McTominay doesn't compromise United's possession play the way it did when Fred lined up next to the Scott in midfield. Casemiro blends speed, power, stamina, ball recovery, ball retention and ball progressive abilities making him a modern defensive midfielder. This makes him the perfect sidekick to a throwback defensive midfielder like McTominay.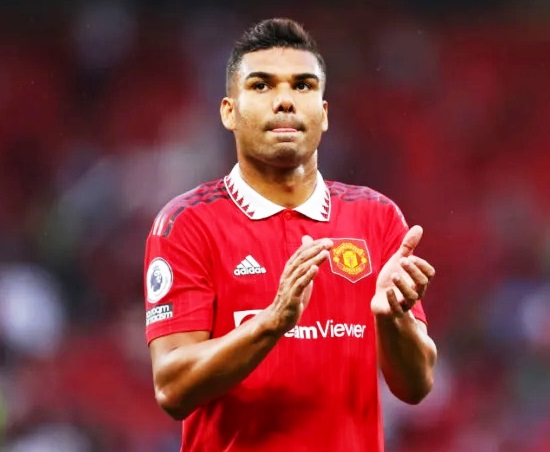 Having Casemiro gives Man United an option in midfield when playing out from the back other than Eriksen who was targeted by Brentford. Eriksen was hounded by the Bees with Brentford knowing the Red Devils low confidence in Fred's ability to start attacks from deep; with Casemiro, building up attacks away from Eriksen isn't an issue.
Expect Man United to wholly embrace transition attacks
Erik Ten Hag's Ajax teams attacked opponents to oblivion, an attribute which was a huge selling point that got him the Man United job. Early in his tenure as United Boss, that identity is yet to be fully established with United scoring a chunk of goals via transitional play and not sustained build ups characteristic of Ten Hag's Ajax.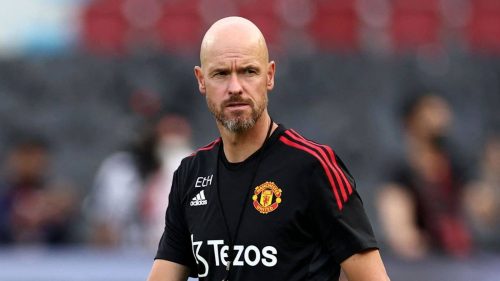 However, playing against a similar attack minded coach in Pep Guardiola whose team has embraced his philosophies over time means United would be best served playing the opposite way. Adopting a Muhhamad Ali "rope a dope" style to draw City deeper into United's half to catch City on the break by utilizing the speed of Antony and Sancho and passing abilities of Bruno and Eriksen.