At this point in the 2022-2023 English Premier League season, it is hard to see Arsenal and Manchester City miss out on a Top 4 spot once the season comes to a close. Both teams have looked and played above the rest of the pack that was expected to stay closer to the pair than they are at the moment. In fact, Arsenal wasn't expected to be this good especially early on in the campaign considering how things unraveled in the final moments of the immediate past campaign.
In summary, Arsenal had all the chances in the world to finish fourth in the league or even third but the Gunners muzzled it all up and ended up missing out on either spot. Taking Arsenal and Man City out of the equation means the fight to secure the remaining UEFA Champions League spots gets extremely difficult in light of multiple contenders for those sacred spots.
On Sunday, five of those contenders will be in action and more interestingly, they face off against each other making tomorrow's round of games one of the must watch fixture list of the season. Tottenham Hotspurs take on Liverpool while Chelsea takes on Arsenal with Manchester United having the least level of difficulty, at least on paper, against Aston Villa.
Though it is quite early in the season, points gathered or dropped in such high profile fixtures go a long way to determine the final standings. With such fine margins involving teams laden with top tier talent and coaching, correctly picking out winners is an extreme sport.
For this Super Sunday, here are the winning picks from a brutal slate of high profile games:
Chelsea-Arsenal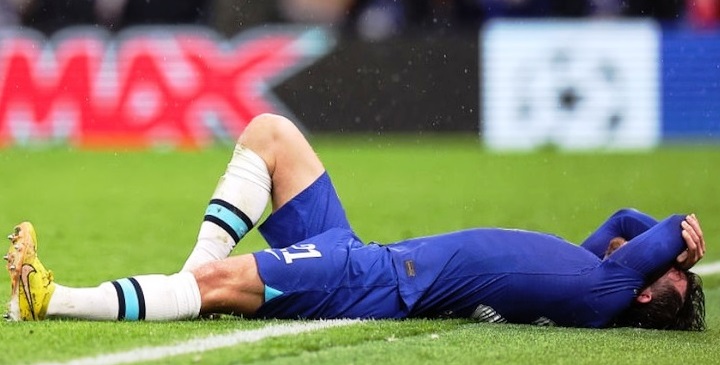 There is a lot of chaos at Chelsea and it stems from the availability or lack thereof players that has made Graham Potter's work quite stressful over the course of a fortnight. The absence of key players like Reece James, Wesley Fofana, Ngolo Kante and Ben Chilwell has forced Potter to make up and remake his familiar 3-5-2 formation. Kante's absence has brought up tons of instability in Chelsea's midfield as the Blues have run out several combinations in the middle of the park to mask his absence.
Since taking up the top job, Potter has paired Jorginho with Reuben Loftus-Cheek or Mateo Kovacic or Dennis Zakaria. In the 1-4 loss to Brighton and Hove Albion, Jorginho was dropped altogether as Loftus-Cheek and Kovacic started in midfield. There is further instability in Chelsea's backline with Khalidou Koulibaly being in and out of the lineup due to injuries and suspension.
A change in goalkeepers with Edouard Mendy coming in for Kepa Arrizabalaga doesn't help "Potter Ball" since Mendy's passing limitations affect Chelsea's ability to build up from the back.
On the other hand, Arsenal doesn't have such issues to worry about since the team is settled, confident and healthier. While Chelsea scrambles around looking for a semblance of Kante's production in the middle, Thomas Partey and Granit Xhaka are Arsenal's runaway best players of the season.
Partey's brilliance gives Xhaka freedom to play a bit more upfield where he gets to take up great attacking positions to assist or score goals. Xhaka has enjoyed his time playing off Partey who balances his brilliant output by shielding a back four that has featured together for a majority of league games. It is hard to see past all these advantages Arsenal wields over Chelsea to not pick them as the winner of this tie.
Winner: Arsenal
Tottenham Hotspurs-Liverpool
Antonio Conte's Spurs are boring as hell and consistently fail to play up to their ability though the Spurs setup boasts quality throughout its lineup. At many top clubs, Conte's style won't suffice but for a club desperate for silverware, any style that gets wins would be accommodated.
Aside from registering more wins, Spurs fans should be pleased seeing their team display tougher mental fortitude to battle through tough situations and come out alive. That tough mentality got Spurs to rally and score late wins over Bournemouth and Olympique Marseille in the Champions League.
Tactically, Liverpool's trademark high press plays into Spurs strength on the counter attack even in the face of injuries to Son Heung-Min, Dejan Kulusevski and Richarlison. In Lucas Moura, Ivan Perisic and Ryan Sessegnon, Spurs still have speedy options to line up next to Harry Kane up front.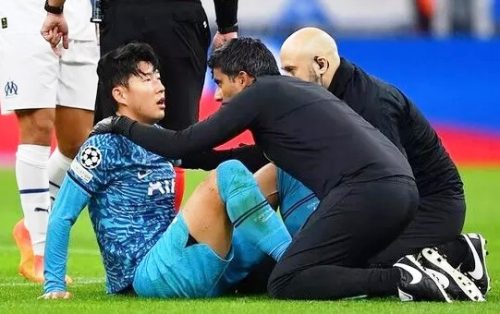 Liverpool have big issues but unlike the situation that pertained earlier in the season where Jurgen Klopp was stubborn with tactics and personnel selection, top performances from key players Fabinho and Virgil Van Dijk have been few and far between this season.
The string of bad and underwhelming performances have hit Liverpool's top four ambitions pretty hard and has all but wiped out its title winning ambitions. Looking at how poor Liverpool defended in the lead up to Leeds United's second goal in the past round, Spurs would fancy its chances of scoring a win by packing bodies behind the ball and hitting out on the counter attack.
Winner: Tottenham Hotspurs
Aston Villa-Manchester United
New Aston Villa Boss Unai Emery has unfinished business in the EPL after his unceremonious exit from Arsenal a few seasons back. By masterminding Villareal's Europa League win over Man United, the Red Devils also have some form of unfinished business to thrash out with the former Sevilla coach. Emery's teams thrive on organization, discipline and a lot of hard running that leverages results over style.
Villareal's shock Champions League win over Bayern Munich is a classic example of what Emery does so well; little wonder his teams perform best in cup competitions. Manchester United has made strides under Erik Ten Hag but United continues to struggle to break teams that play deep down as it did under the maligned Ole Gunnar Solskjaer.
Emery is bound to make Aston Villa very difficult to break down and United would need a lucky deflected shot as it did against Spurs or a piece of individual brilliance to get past an inevitable low block from Villa.
Winner: Manchester United