Ghanaian Center Amida Brimah was on the brink of recording a unique triple double in JL Bourg's two point loss in the French Pro A League 2022-2023 regular season.
Bourg lost 100-102 to Roanne with Brimah starring in the loss by registering 14 points, eight rebounds and seven blocks. (Click highlighted text to watch game highlights)
The 6 foot 10 inch former Indiana Pacers defender started the game and played 27 minutes while adding two steals in an excellent showing.
Brimah was one of five Bourg players to score in double figures in the high scoring contest that had six players from Roanne score in double digits.
Roanne Shooting Guard-Small Forward March Ronald led all players in scoring with 26 points while Brimah led the game in the blocked shots and rebounds categories.
Despite turning the ball over twice, Brimah had an efficient outing by converting six of nine field goal shot attempts and scoring two of four free throw shots.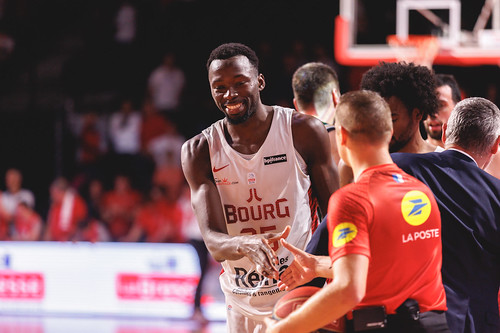 Brimah joined Bourg this season after aiding Filou Oostende win the Belgian league title and in seven league games, is averaging 8.7 points, 1.4 blocks and 3.1 rebounds in 17.6 minutes.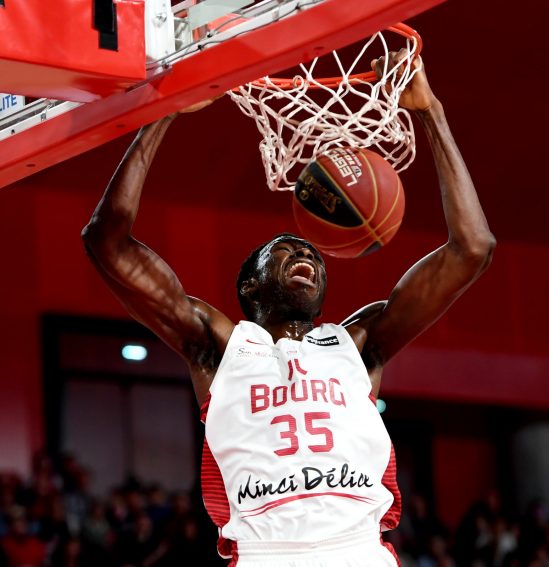 Bourg has nine wins and six losses this season and ranks sixth in the 18 team league standings.