Chelsea Football Club has as many losses as wins this season and is 19 points behind league leaders Arsenal.
Seven wins, four draws and six losses have turned what was a slow start to the 2022-2023 campaign into a flat out underwhelming season that screams of Chelsea missing a UEFA Champions League place. Thomas Tuchel lost his job as a head coach not for the first time due to differences with the club's top hierarchy and got replaced with one of the hottest young coaching prospects in Graham Potter.
Appointing Potter was always going to come with some growing pains due to his inexperience managing a big club like Chelsea. Unlike the 2009 Barcelona version of Pep Guardiola who had pretty much the greatest start to life in the big leagues for a coach, Potter wasn't groomed through the club first as a player and later as a youth team coach.
By picking Potter and committing a ton of money to sign young players, it is clear Chelsea is preparing for a transition from the Thiago Silva, Jorginho, Cesar Azpilicueta group to a bold generation headlined by Carney Chukwuemeka, Benoit Badiashile, David Fofana and Wesley Fofana. The likes of Raheem Sterling, Christian Pulisic, Kai Havertz and Denis Zakaria are young enough to run with the new generation into the next phase of the Blues story.
Until that time comes, Chelsea fans have to deal with poor results like the 1-1 draw with Nottingham Forest, the 0-1 loss to Aston Villa and the 0-1 loss to Manchester City despite the improved performance against City. Speaking of that loss to Man City, Chelsea played well against the reigning league champions to deserve at least a draw but that didn't happen and the loss goes beyond Kepa Arrizabalaga's "involvement" in Riyadh Mahrez's goal.
For the most part, Chelsea controlled the pace of the game and possession and had good opportunities to get in behind City's back line but these weren't exploited enough. A main reason why this happened was due to Kai Havertz's inability to make runs to open up spaces in City's defence.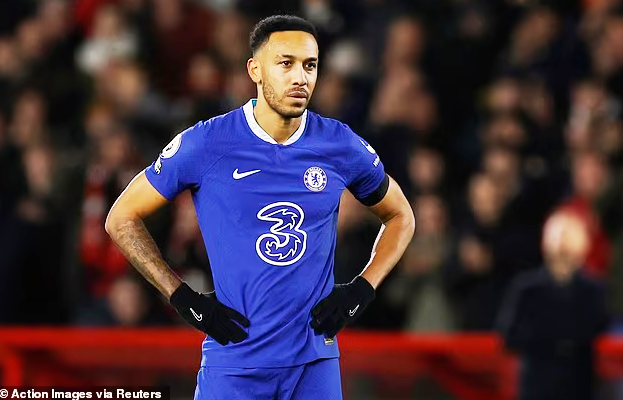 Pierre Emerick Aubameyang has carved out a rich career by doing exactly this to get through on goal. However, the former Gabon international didn't have many chances to do so as he wasn't played in by Havertz despite picking up brilliant positions like he did in the 51st minute. (Click highlighted to watch video)
That aside, Aubameyang was stationed out on the right side of Chelsea's three man frontline after replacing the injured Raheem Sterling only to get substituted for debutant Omari Hutchinson.
Playing the 33-year-old Aubameyang out on the right is far from the best way to utilize him since his solid speed gives him an advantage over central defenders in a foot race rather than full backs. Playing Aubameyang closer to goal is the best way to use him and also help the team. Younger forwards like Marcus Rashford, Jadon Sancho, Demarai Gray and Gabriel Martinelli fit this role better than Aubameyang.
On the back of a wonderful run with Morocco at the 2022 FIFA World Cup in Qatar and a good run of cameo appearances, Hakim Ziyech has deservedly played his way into the starting unit. Ziyech looked to be heading out of Chelsea before the World Cup came around but after his exploits in Doha, the former Ajax winger deserves a good run in the team instead of Raheem Sterling who had an okay World Cup campaign.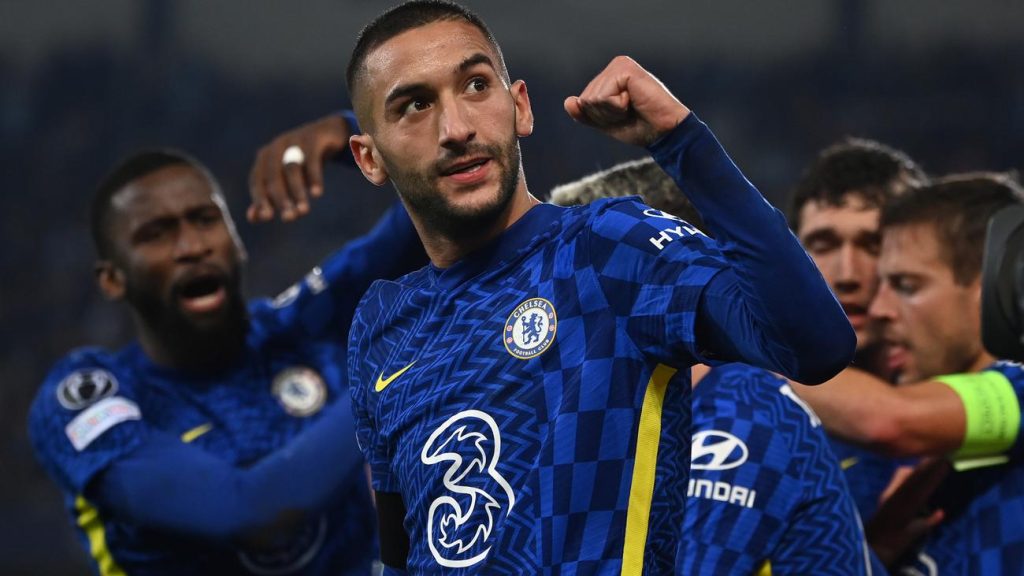 However against Man City, Potter played Ziyech out of position by keeping him on the right side of a three man midfield unit. While this sounds a bit absurd, Potter pulled off this move at his previous stop at Brighton and Hove Albion by deploying the equally left footed Solly March on the right side of his midfield.
Such a unit would almost always have Marc Cucurella move up from his left full back position to join the unit and create a four man group in the middle. This system works with March because the Englishman is a full back who has been converted to an inverted wingback but Ziyech is an outright left winger known more for his exploits in attack than on defense.
Having a false 9 in Havertz gave Chelsea a legitimate threat aerially to attack in swinging crosses from the impressive Chukwuemeka down the left but with limited production from the right. This was down to Ziyech getting substituted at the same time as Aubameyang that prevented the latter from moving up to play his favourite position. Debutant Hutchinson got that nod but proved to be more of a carrier of the ball in field than as a threat out wide.
Every manager wants his "men" around for the job and Ziyech and Aubameyang were signed by Tuchel so there isn't much motivation for Potter to keep them around if he isn't comfortable with their fit in his system. After getting subbed on and then off in the same game, it is clear Aubameyang is not a strong favourite of Potter and maybe could leave Stamford Bridge by the end of the January transfer window.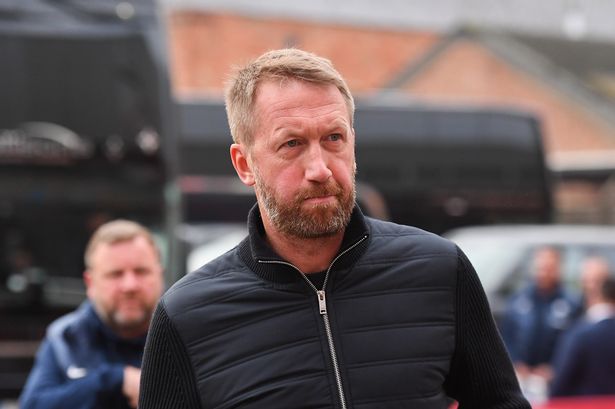 Matters are a bit more complicated in Ziyech's case as the Moroccan's deal has two more years beyond this season to run. Potter and his men are due a quick turnaround against Man City as the teams face off this time in the FA Cup on Sunday.
To quiet down growing impatience for the "Blues Process", Potter needs to involve his African forward duo of Aubameyang and Ziyech more than he has at this point in time.