Black Galaxies have progressed to the quarterfinals of this year's African Nations Championship (CHAN) on its return to the competition since 2014.
Ghana lost 1-2 to Madagascar but beat Sudan 3-1 and secured three extra points after getting declared the winner in its tie against Morocco due to the North African nation's withdrawal from the competition.
2014 finalist Ghana, takes on Niger in the quarterfinals on Saturday, January 28 at 19:00 GMT and the winner plays the winner of the Algeria-Ivory Coast tie tonight.
Annor Walker's team hasn't exactly lit up the competition thus far and after the conclusion of games at the group stage, no member of Ghana's Black Galaxies was named in the Best XI.
The group has the Best Young Player in the Group Stage, Lamine Camara of Senegal, Best Goalkeeper in the Group Stage, Alexis Guendouz of Algeria, and Best Player in the Group Stage Solomampionana Razafindranaivo of Madagascar.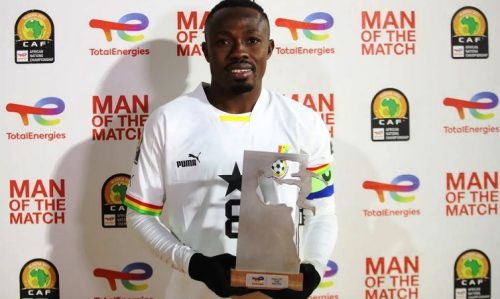 Razafindranaivo scored in Madagascar's win over Ghana and scored in a 3-1 win over Sudan and set up a goal in the win.
Madagascar's head coach Romuald Rakotondrabe was named as the Best Head Coach in the Group Stage.
See below for the full list of CAF's Best XI heading to the knockout stage of this year's CHAN: