It has been another controversial week of refereeing decisions in the Premier League and unfortunately, the standard of refereeing this weekend was abysmal and will be a big blow to the credibility of VAR.
The incident: Tomáš Souček blocks a goal-bound shot with his arm in the penalty area. A penalty is not given.
This decision was not as controversial as most people believed. While it was a clear handball because of the position of Souček's arm, it can reasonably be concluded that the arm was there to break his fall/support his body. It will be a tough decision for Chelsea fans to accept given how Souček seemed to push his body towards the ball but it was a reasonable decision within the game's laws.
However, I believe a penalty should have been given because the way Souček tried to block the ball was not a usual football action and that meant the use of the arm to support should be nullified in this case.
The incidents: Pervis Estupiñán believes he has given Brighton the lead, but the goal is disallowed for offside.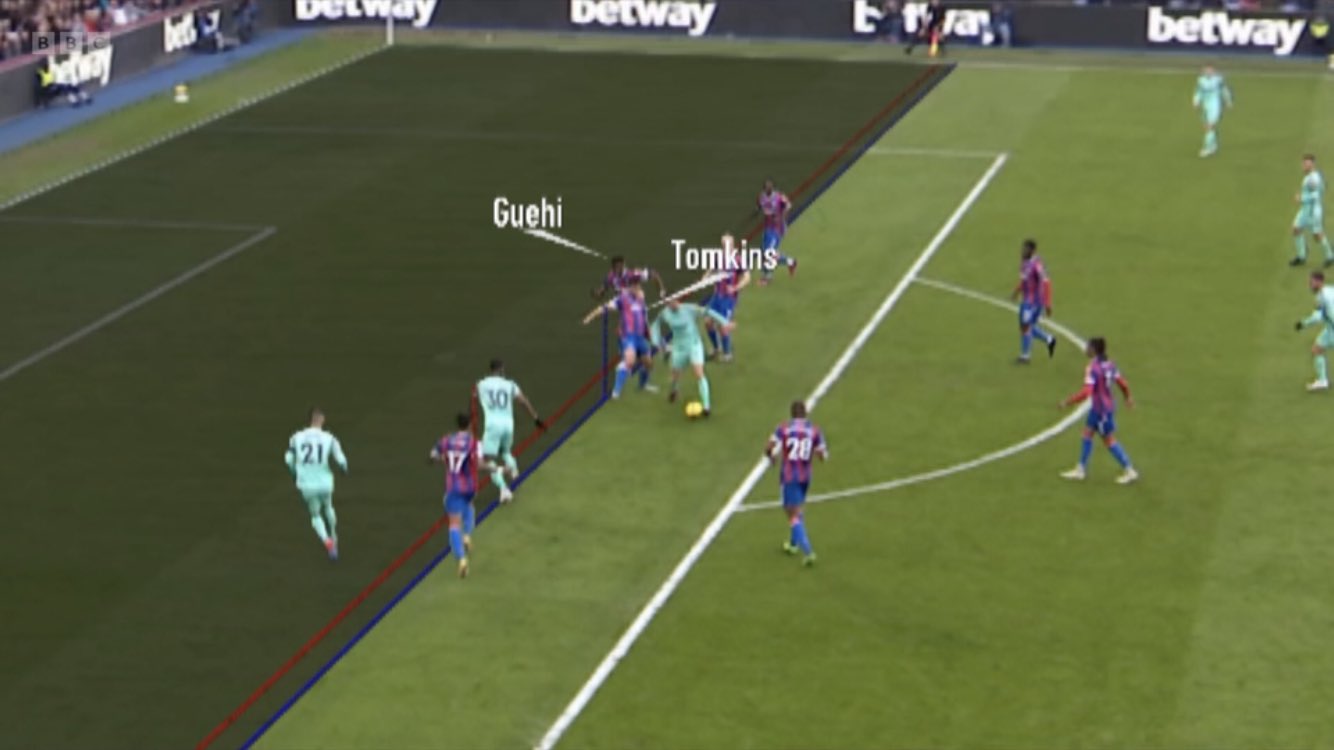 This decision here was simply a mistake from the VAR. The last defender was clearly Marc Guéhi but the VAR used James Tomkins to draw the lines and therefore the decision was skewed. It is difficult to see who the last defender is in certain situations as there are sometimes many bodies but in this case, where it is clear, it is a very disappointing human error and it defeats the purpose of VAR which is to spot the mistakes and situations the referee cannot. Eventually, the semi-automated offside system used at the World Cup will be adopted in all top European leagues and these mistakes will be avoided.
The incident: Ivan Toney's equalizer for Brentford stands despite the assister (Christian Nørgaard) being offside.
Another disgraceful error from the VAR here as in this situation, Lee Mason, who was on VAR duty, completely forgot to draw the lines. This is even more egregious because that was the bare minimum to do in a situation where the offside is contentious. Arsenal will feel hard done by especially considering Lee Mason disallowed a goal which was later deemed to be a mistake, one of 4 identified by PGMOL from before the World Cup.
The two incidents that were purely misjudged because of human error in the implementation of the offside rule were disastrous but the only silver lining is they have been identified and accepted by PGMOL and hopefully, there will be no repeats.