Agent of Ghanaian winger Christian Atsu, Nana Sechere, is still hopeful his client Atsu will be found 12 days after two earthquakes hit Turkey; Atsu has been missing since the earthquakes hit on Monday, February 6.
In the early hours after the earthquakes hit, the former Newcastle United player was reported buried under earthquake rubble at his base in Hatay mere hours after scoring the winning goal for Hatayspor in a Turkish Super League game against Kasimpasa.
Speaking from the site Atsu's apartment stood before the earthquake's reduced it to a near rubble, Sechere's hope that Atsu will be found alive remains resolute.
"We are still looking for Christian Atsu. We know it's 12 days now. We believe Atsu is alive. We're still hopeful. We're trying to find him. There are so many burials. We pray that the corpses that were brought out don't belong to Atsu" Sechere said according to Haber Global.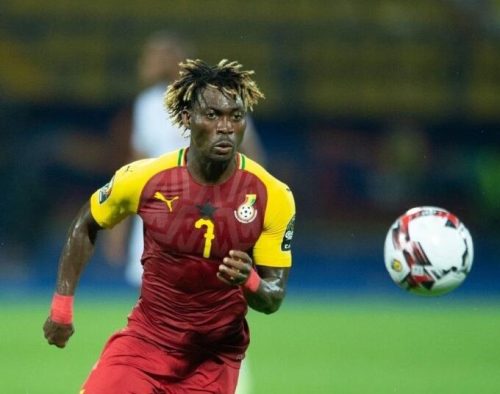 Sechere confirmed he is at the site of the devastated Renaissance Residence with Atsu's brother and sister, a friend from Portugal, a friend from Turkey and a staff from Ghana's Embassy in Turkey.
Atsu starred for Ghana's Black Stars at the 2015 AFCON and was named the Best Player at the tournament.