Agent of Ghanaian winger Christian Atsu, Nana Sechere, has announced a new strategy to aid the search for the 31 year old whose whereabouts remain unknown in the wake of two devastating earthquakes that hit Turkey on February 6.
Sechere announced this in an interview with Turkish outlet Haber Global from the site of Atsu's apartment that was badly hit by the earthquake. At the time of writing, the death toll from the hit stands at over 10, 000 in Turkey.
Atsu was reported buried under the rubble from the earthquake but such reports were refuted by officials of Atsu's club side Hatayspor including head coach Volkan Demiral and Hatayspor club doctor Gurbey Kahveci.
Sechere and an entourage that includes Atsu's brother and sister, are awaiting news on Atsu in Hatay and the agent stated the new strategy in the search for the former Everton player.
"We want his photo to be sent to hospitals. Maybe he came out of the rubble after the earthquake…maybe people did not know Atsu. Anyone who sees him should contact us. We want to find him" Sechere stated to Haber Global.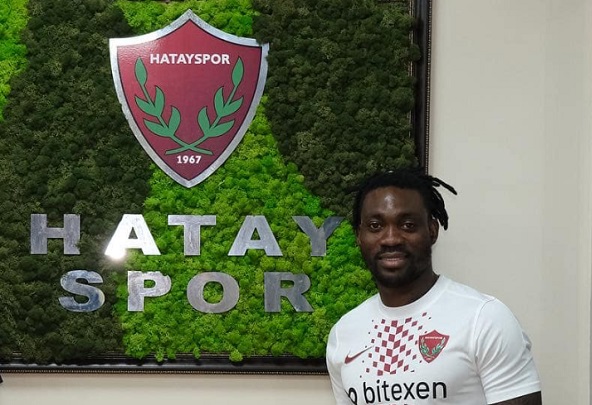 Atsu joined Hatayspor this season and struggled early on for playing time as he was left out of the match day squad on 11 out of 12 league outings before featuring in three games off the bench.
He scored his debut goal in a 1-0 win over Kasimpasa a few hours before the earthquake hit; Atsu played eight minutes in the contest.