Ghana and Arsenal midfielder Thomas Partey has distanced himself from the ongoing debate over who is the better player between him and Manchester United's Brazilian midfielder Casemiro.
Partey didn't get involved in the raging debate rather choosing to focus on his game and helping Arsenal win its first English Premier League title since 2003.
After starring in Arsenal's 3-0 win over London rival Fulham to maintain a five point lead over closest title challenger Manchester City, Partey shared his views in a post game interview.
"Well, I think I have to concentrate on my work. I am really happy to be at least seen by some people and I think the most important thing is to keep helping the team which is the mentality I have and also to work on myself."
Partey showed off his importance to Arsenal's title challenge by retrieving possession in the lead up to Martin Odegaard's goal to put Arsenal up 3-0 in the game.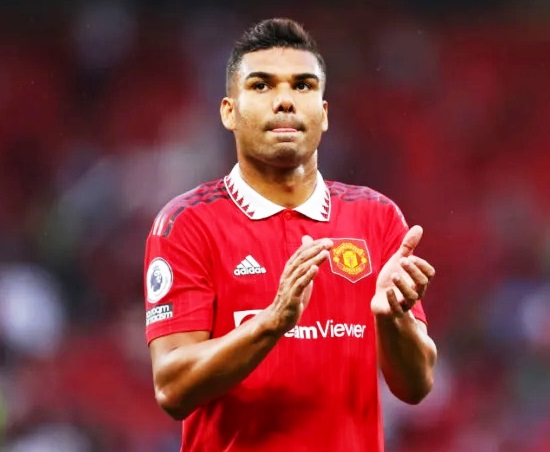 On the other hand, Casemiro was shown a red card for the second time in three Premier League games for a tackle on Carlos Alcaraz in Man United's goalless draw with Southampton.
The former Atletico Madrid player is competing in his third season with Arsenal.