Arsenal are 7 games away from potential glory and if that happens, the Gunners will break their 19-year title drought, but Pep Guardiola's Manchester City are in their rear-view mirror and gaining ground very fast.
This season's title challenge will be a surprise to many observers. Most preseason predictions had them as outsiders for the top 4 and a return to the Champions League would be the peak of their ambition.
However, things have gone very differently in North London.
Mikel Arteta is coming to the end of his 3rd full season as Arsenal manager, and it has been a roller coaster so far.
In the former Arsenal captain's first season, he took over after Arsenal dispensed with the services of Unai Emery. The Spaniard steadied the ship and won the FA Cup to make up for a disappointing 8th-placed finish in the league. His first full season proved difficult with Arsenal maintaining their 8th-place finish but there was no other success meaning for the first time in 26 years Arsenal would not be playing European football. Arsenal responded and were steaming towards a top 4 finish and return to the UEFA Champions League before a late-season collapse consigned them to 5th place.
This season has been different. Arsenal have been relentless. They have lost lost just 3 games so far, and have racked up 23 wins to boot. With 7 games left, Arsenal have an impressive 74 points and are on course to pick up an impressive haul of 91 if they continue at the same rate and for reference's sake, this is more than what  Arsene Wenger's Invincibles could put together.
The Gunners have scored a mighty 74 goals powered by Brazilian winger Gabriel Martinelli who has bagged 14. It ranks as the 2nd best attack in the league behind the ever-excellent Manchester City. Their defence has been solid too ranking 3rd in the league behind City and Newcastle United.
On the other side, we have the 3-peat hunting Manchester City. City, who have 70 points from a game less, are on course for 89 points at their current rate. A league-leading 78 goals have been scored mainly by the irrepressible Erling Haaland whose 32 goals so far has already matched Mohammed Salah's 38-game record and is closing in on the all-time record of 34 with 8 games to play. In addition, their defence has been great conceding just 28 goals all year.
Arsenal and Manchester City are worthy league title contenders ranking in the top 3 for Goals scored, Goals conceded, xG for and xG against. Arsenal have led for most of the season, but it seems in the last two weeks, the wheels have begun to wobble in their title challenge. They gave up a 2-goal lead at Anfield giving up chances worth an xG of about 4 per all the available models showing the pressure Liverpool placed on their goal. They then gave up another 2-goal lead against relegation-threatened West Ham with Bukayo Saka missing the chance to make it 3-1 from the spot. These last two weeks have raised questions about Arsenal's mental strength and with some big matches down the stretch, these questions are necessary.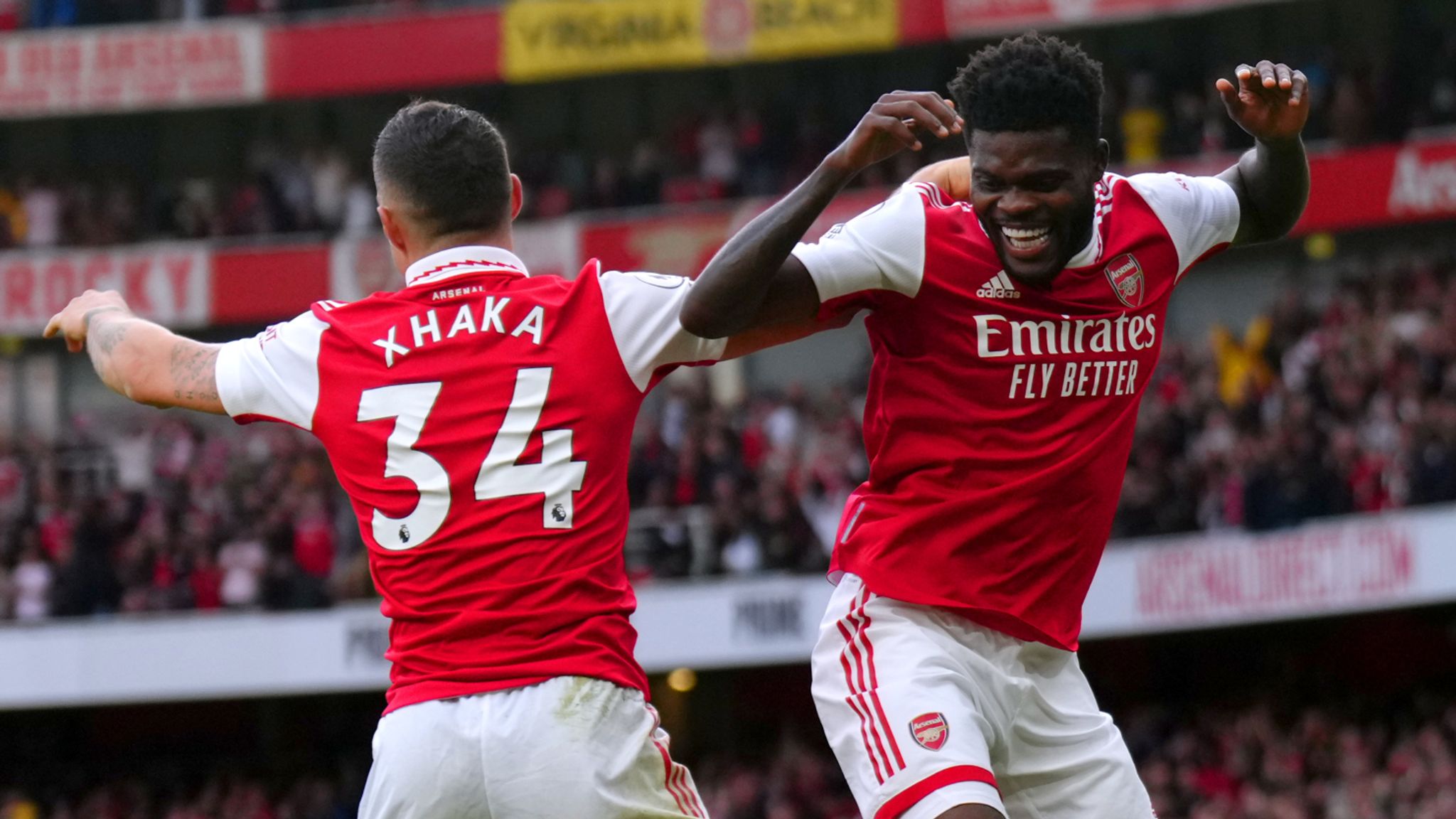 Manchester City, on the other hand, are picking up form. Before their 1-1 draw in Munich, they were on a 10-match winning streak in which they scored 37 goals whilst conceding only 4. They are in red-hot form and are in great shape going into what looks like the title decider at home game against the newest challengers to their crown.
On April 26th, Arsenal will travel to the Etihad looking to get a big result and swing the momentum back in their favour but there are 6 other games, 6 other finals that Arsenal have to navigate in pursuit of the 14th English title.
On paper, Arsenal's route to the title is much harder than Manchester City's.
First up is Southampton who prop up the table in 20th. Per the numbers, the Saints are not as bad as their league position suggests ranking 16th on the xG table but a trip to the Emirates is not a game they should be fancied in.
Next is the Manchester City game; a difficult game on any day but much more now considering it is almost a direct shootout for the title. City lead the xG table despite conceding 4 more goals than their xG against suggests. Their attack is over-performing their xG by a massive 14 goals with Haaland being the main driver of that with a massive +9.6 overperformance, the highest in the league.
Arsenal will need to keep him quiet and that will be a lot harder without William Saliba. With Saliba in the squad, Arsenal have picked up 2.44 points per game marginally higher than their current rate of 2.39, indeed only Thomas Partey and Gabriel Jesus have higher figures in the Arsenal squad showing his importance.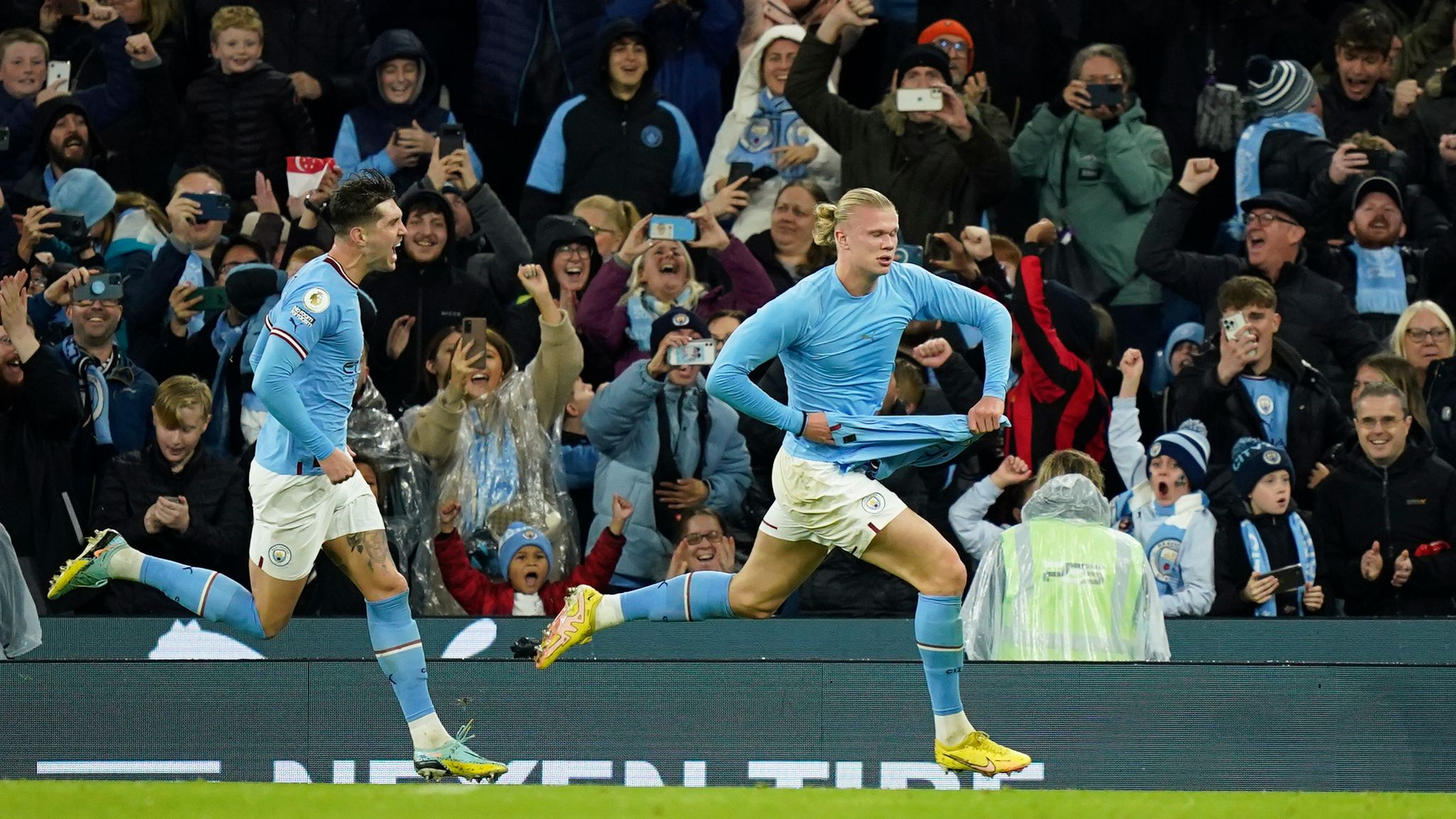 After the City game, Arsenal will return to the Emirates to take on Chelsea who have the 4th best defence but conversely the 6th worst attack and rank 9th on the xG table. This should be a very winnable game, but Chelsea's defence could frustrate Arsenal and make things difficult.
This is the start of a run of 3 crucial games that could put an end to Arsenal's title challenge. The 2nd game in this trilogy is a tough trip to St. James Park to face the stingiest defence in the league in Newcastle. There could be a sense of déjà vu as a defeat at St. James Park last season was one of the results that ended Arsenal's top 4 hopes. Newcastle's stingy defence has helped them to 4th on the xG table and the Champions League hopefuls have a lot to play for with Manchester United, Tottenham Hotspur and Brighton all battling it out for the last two European places.
Brighton at home closes out the trilogy for the Gunners with the Seagulls ranking 3rd in terms of the xG table meaning Arsenal will have to play the top 4 teams in terms of xG in the run-in. Brighton's dazzling attack has captured the imagination and the South coast side will be aiming to qualify for Europe for the first time in their history and that motivation will make them a dangerous opponent.
Arsenal will travel to the City Ground for their penultimate game facing a Nottingham Forest side which currently ranks 19th in xG and looked doomed before rounding out their season with a home game against Wolverhampton Wanderers who rank 14th.
Based on this, Arsenal's road to the title relies on them navigating a difficult 4-game salvo featuring 3 of the 4 best teams in the league in terms of xG meaning that if come the end of the season Arsenal are crowned champions, they will be worthy champions.
Manchester City have more games and a more congested schedule. They are in the FA Cup semi-finals, where they face Sheffield United, and the UCL semi-finals, where they will play Real Madrid in a repeat of last year's semi-final. This means they must play at least 2 more high-stakes midweek games whilst Arsenal will have a full week of rest.
However, will any of their league games be difficult enough for the extra kilometres to make a difference?
The Citizens will face Brighton on a yet-to-be-announced date due to both sides' participation in the FA Cup. Brighton as mentioned earlier are one of the best teams in the division but are still in a tier below City and Arsenal. However, if there is any game that might be difficult for the title holders it will be the trip to the Amex, where the two best possession teams in the league will face off.
Aside that, their games should be played on the same weekends as Arsenal and with each trying to match the other, it will be interesting to see how each team reacts to the other's results.
Pep Guardiola's side's next league game will be against Arsenal on April 26th. After that, it will be a trip to previously high-flying Fulham who are 13th on the xG table and will be without star striker Aleksandar Mitrović after his meltdown in the FA Cup. Next up is a match with the resurgent West Ham who rank 10th on our table. A trip to the Etihad is always difficult and despite the impressive result against Arsenal last week West Ham look incapable of getting a result against City in this scenario.
After that, Leeds come to town as City face the division's worst defence in a potential bloodbath. Leeds rank 15th on the xG table and have the 3rd worst xG against, they give up a lot of chances and could be made light work of by Haaland and co.
This is followed by a trip to Goodison Park to take on Everton. Everton are one of the two teams with a worse xG against than Leeds and sit even lower on the xG table in 18th. Their lack of bite up front coupled with their defensive woes make the visit of Manchester City a herculean task for the Toffees.
Chelsea will then make their way to the Etihad. Chelsea who we already spoke about earlier will be a tough nut to crack if their defence holds up but have shown little spark in front of goal which is likely to be their undoing.
Finally, the Citizens will end their season at the G-Tech Community stadium against Brentford. The Bees who rank 8th on the xG table will be a tricky match up with their physicality being the antithesis to Guardiola's tiki-taka style. Brentford have the second-lowest pass completion in the league and have attempted the 4th most passes in the league. City, on the hand, have made the most passes with the best pass completion (87.1%) almost 4% better than their closest challenger, Brighton.
Manchester City have the easier run of fixtures and seem less likely to drop points but there is one player who could undo all their good work.
Ederson has been poor this season. His save percentage of 62.1% ranks 19th out of 22 keepers who have played at least 10 games in the league this season. He has not had much to do this season facing a measly 2.20 shots on target a game, the lowest of the same group. When including all 34 keepers to have made an appearance in the league, only Marek Rodak has faced less per 90.
Of all keepers, he also has the least saves per 90 at 1.3. The advanced numbers give him a little bit more credit as he is only the 6th worst shot stopper when using goals versus post shot xG. This is a metric which measures the likelihood of a keeper saving a shot on target based on its location in the goal. Per this metric, Ederson has cost Manchester City 3.8 goals. Aaron Ramsdale, by comparison, has saved Arsenal 1.3 goals ranking 9th out of 34 whereas Ederson is 29th. Ederson's poor shot-stopping is at odds with the relative excellence of his teammates and his lapses could prove problematic in closer games.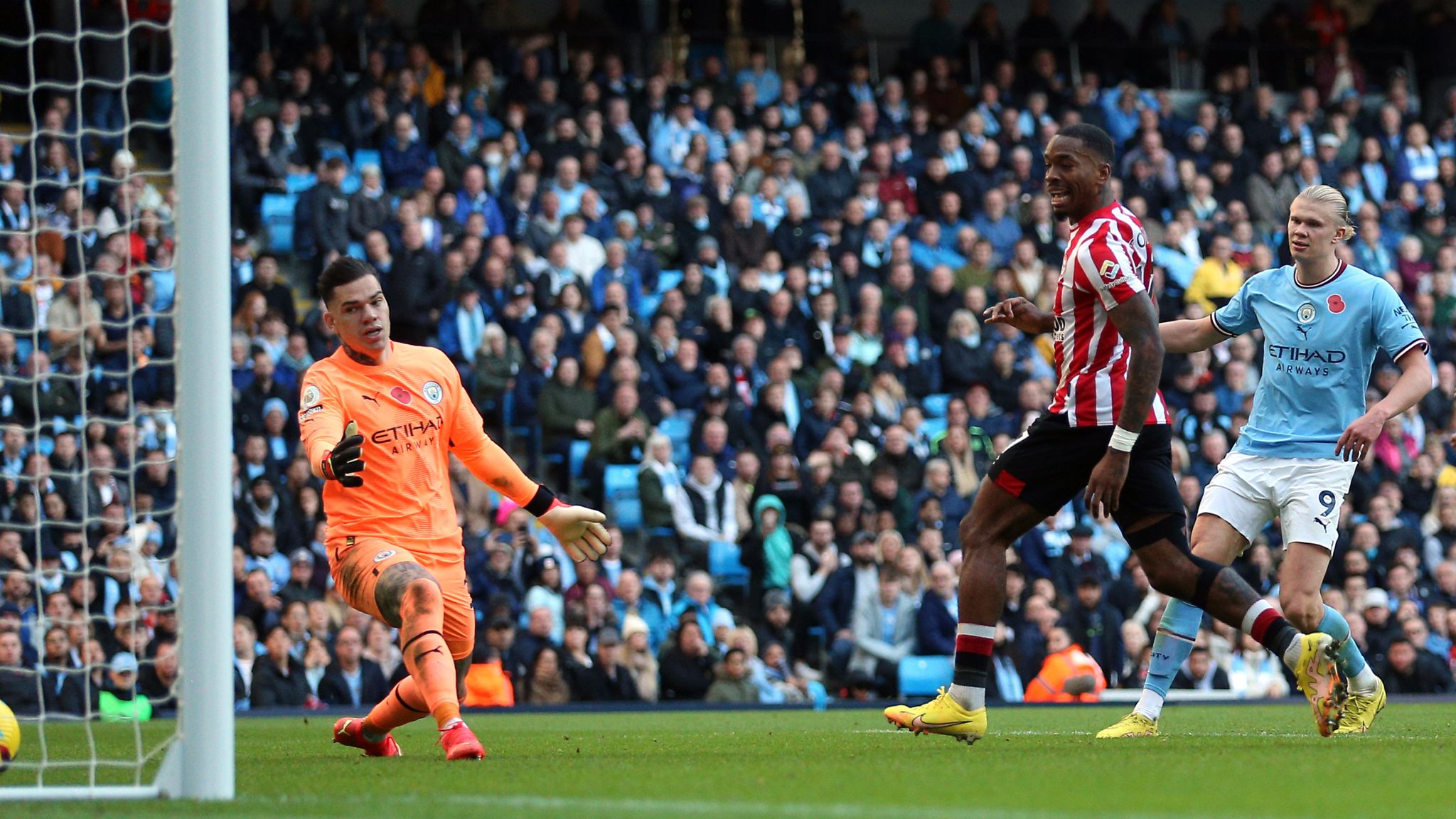 On the other side, Arsenal have the opposite problem. Their strikers are profligate. When I say strikers, I mean their central attackers and the two they started the season with Gabriel Jesus and Eddie Nketiah. Both strikers are under-performing their xG and using xG versus goals scored as a proxy for finishing ability, they rank as the 3rd and 8th worst finishers in the Premier League this season with Haaland ranking as the best.
By the same token, if a big chance were to fall to either of these players, they seem more likely to miss than bury the chance. Luckily for Arsenal, Gabriel Martinelli has picked up the slack ranking 2nd in the same metric with Bukayo Saka and Martin Ødegaard also featuring in top 25.
The last few weeks of the season will be a glorious end to an exciting Premier League season. Whether it is North London's Arsenal or the Citizens of Manchester, both have shown over the course of the season they are formidable teams and will be worthy winners of the Premier League.