Manchester City's bid to retain their Champions League title will be less difficult than their long endeavour to win Europe's top club competition, manager Pep Guardiola said on Monday.
City lifted their first Champions League crown with a 1-0 win over Inter Milan in Istanbul in June, bringing an end to years of disappointment and near misses in the competition.
Asked about City's chances of retaining the title ahead of their Group G opener at home to Red Star Belgrade, Guardiola told his Monday news conference: "It'll be easier. The most difficult to win is the first one. It is incredible for us but it is just one."
However, Guardiola said his players should not feel at ease, adding: "Tomorrow is the first step. We will try and get the first three points.
"It's important the players don't feel relaxed. For our club to win the Champions League is incredible but in perspective how many [clubs have] won one Champions League? A lot.
"We haven't done anything special with just one, but we are incredibly proud."
Guardiola said the injured trio of Jack Grealish, John Stones and Mateo Kovacic, who all missed City's 3-1 win at West Ham United on Saturday, would still not be available on Tuesday.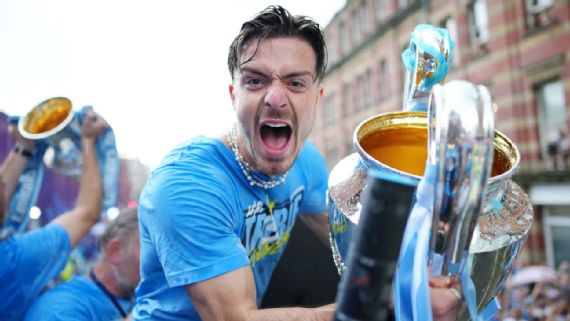 "I think they are getting better, they are not for tomorrow," Guardiola added.
"Hopefully for Nottingham Forest [in the Premier League on Saturday] or coming games because we need it because we have not a big squad at that moment but it is what it is.
"Look how we prove [ourselves] without them in the last games. Hopefully they'll be back soon because we need the competition."