Ebenezer Osabutey and Marshall Brobbey emerged  the big winners at the end of an exciting day of competition at the the Cowbell Triathlon Legon Sprint Series at the University of Ghana campus.
The Sprint Series is the flagship competition organized by the Ghana Triathlon Federation, and brought together competitors from restricted age groups from across the country to compete for honors on Sunday.
In all 45 kids and teens raced in the swim, bike and run race.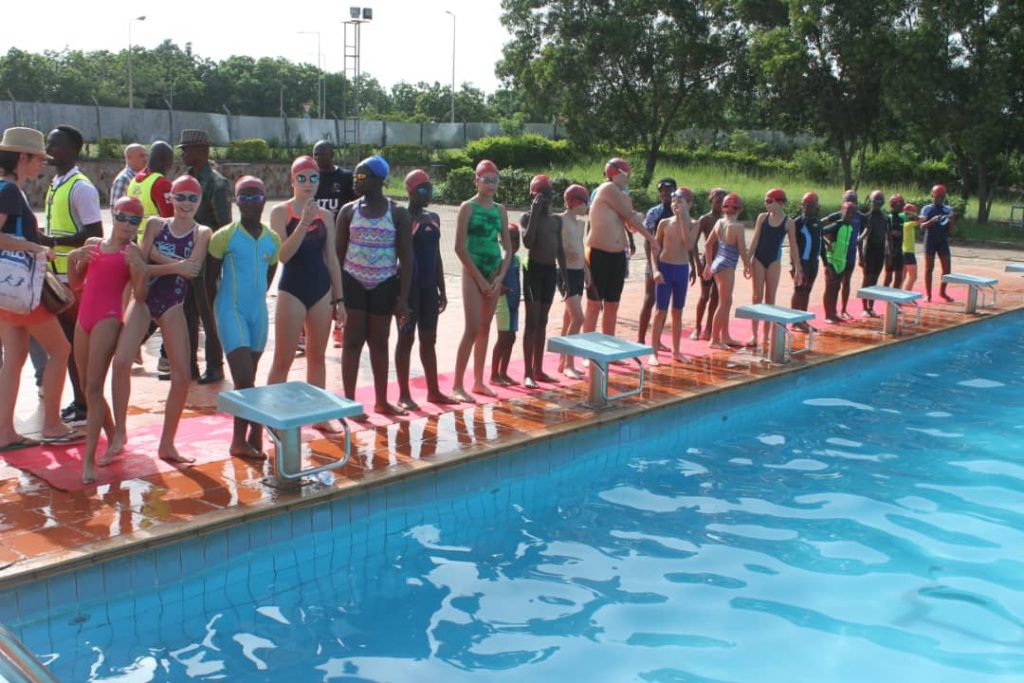 The competition in age group 8-12 years old consisted of 200m swim, 2.5km bike and 1.5km of running whiles the teen ages between 13-17 years comprised 300m swim,  5km bike and 2.5km run.
In the kids race Marshal Brobbey of Marlines won the race with a kids record time of 18mins 25:66sec which is the fastest time the GTF has recorded since the kids' race started two years ago.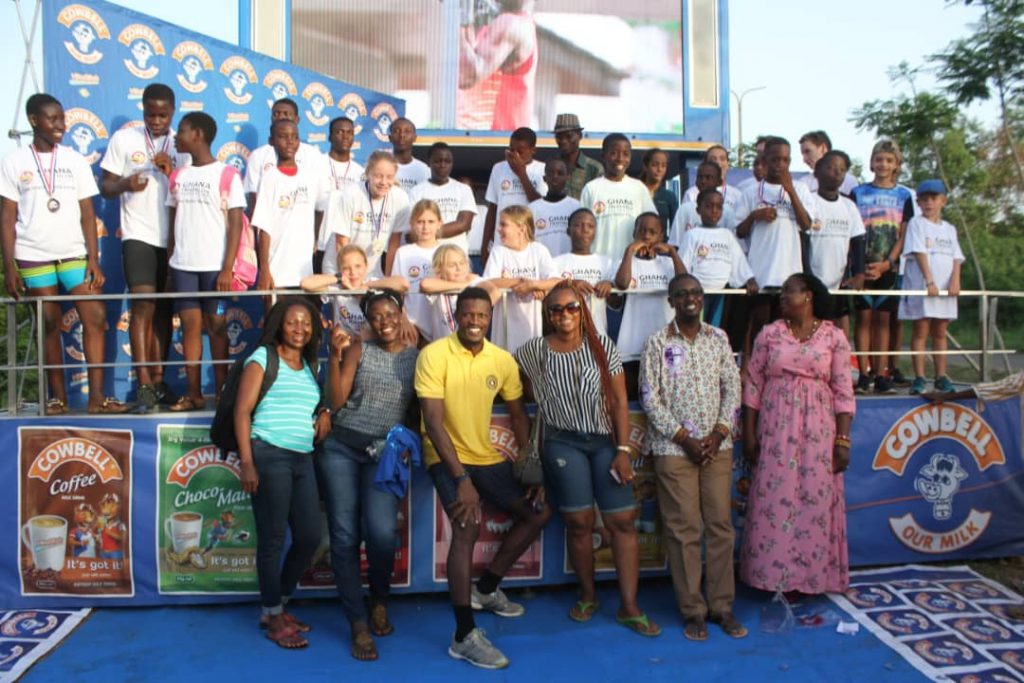 He was closely followed in second position by Ibrahim Spear of GH Dolphines with a time of 18mins 52:10sec.
David Aryeetey came in third place with a time of 19mins 08:12 secs.
In the teens category, it was a complete sweep by the Legon Sharks Swimming Club which saw Ebenezer Osabutey successfully defend his title, finishing the 300m swim part of the race in 4 minutes, 41:46sec and overall record time of 23 minutes, 54.81sec.
Nortey Christian of Legon Sharks came in second with a swim time of 4 minutes, 51:57sec and over all time of 25 minutes 12:01 sec whiles Fauster Doevi also from Legon Sharks came in third with a swim time of 6 minutes 06:98sec and an over all time of 25 minutes 39:80secs.
All the winners went home with shining medals as well as products from sponsors Cowbell.

The race was one of the several races GTF is organizing to create and develop generational pipe line and to also unearth and polish the emerging young talents for the future of Ghana triathlon.
Speaking at the end of a successful day of competition, President of the Ghana Triathlon Federation, Bawah Fuseini, his federation owes the success of the event to the sponsors and the parents who brought their children out to race.
"I'll like to express my appreciation to the sponsors Cowbell for their support. And a big  thank you to all the parents who accompanied their wards to participate in the race. This would not have happened without you," he said.
"And to the swimming clubs, you guys have been amazing and I hope we can work together in the future to promote swimming and triathlon in Ghana."
The President also thanked Daniel Saipe who stood in for the Director General of NSA, Madam Philippina Frimpong and Enyonan all from the NSA who went to lead a supporting hand to their colleague.