Joseph Amoah has successfully secured his second individual qualification for the NCAA DI Championships!
With a time of 20.24 (+1.7) in the 200m, he came in second to snatch another automatic qualification in heat 1 of the NCAA East Preliminaries.
Martin Owusu-Antwi came away with a time of 20.73 (+1.4) which unfortunately wasn't enough to get him through to the championships. Hopefully, we'll still see him in action in Austin with his school's 4x100m relay team.
Abraham Seaneke continued his streak of amazing performances at the NCAA DII Outdoor Track & Field Championships.
On day 1, he soared to first place on his sixth jump of 8.16 m (26-9 1/4) [+4.7]. He walked away as the NCAA DII long jump champion thanks to this.
Seaneke returned on day 2 for a great showing in the triple jump. He came in second with a jump of 16.06m (52-8 1/4) [+4.9].
Josephine Anokye qualified for the 200m quarterfinals at the NCAA West Prelims with a time of 23.11 (+1.2)!
She came in just behind Kynnedy Flannel of Texas (23.06) in heat 5.
She ran her quarter final race in a time of 23.14s.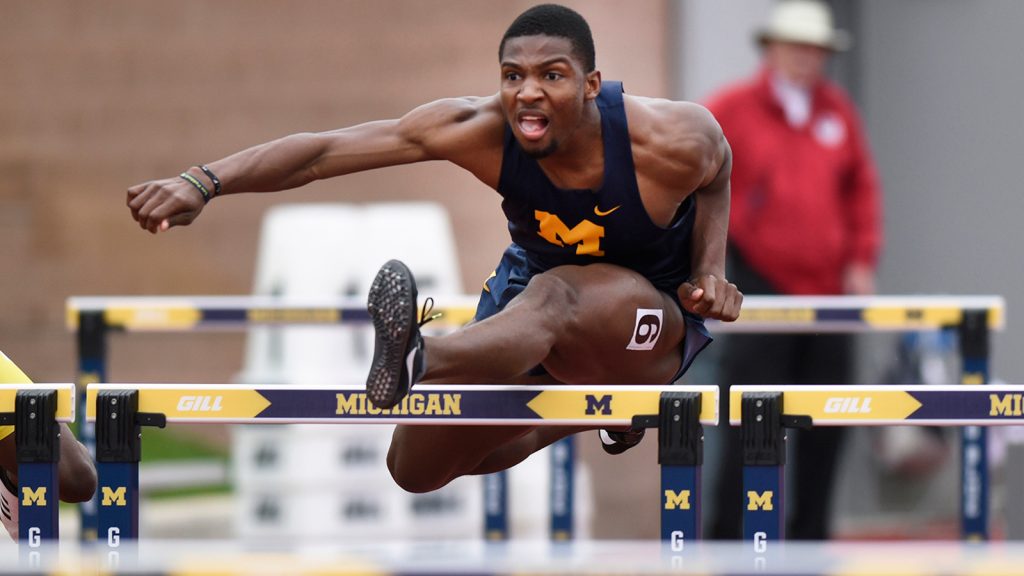 NEW NATIONAL RECORD
Michigan Junior, Roland Amarteifio, toppled Frank Mensah's 1996 400m hurdles national record over the weekend. Amarteifio ran more than half-second PR (50.46) in his NCAA East Preliminary heat. Though he came 4th, he was still able to qualify by time for the NCAA D1 National Championships in Austin next month.
Martha Bissah of Norfolk State has also punched her ticket to the 2019 NCAA D1 National Championships.
With a big push early on in the women's 800m, Bissah managed to hold on to third in her heat to nab her qualifying spot with a time of 2:04.74.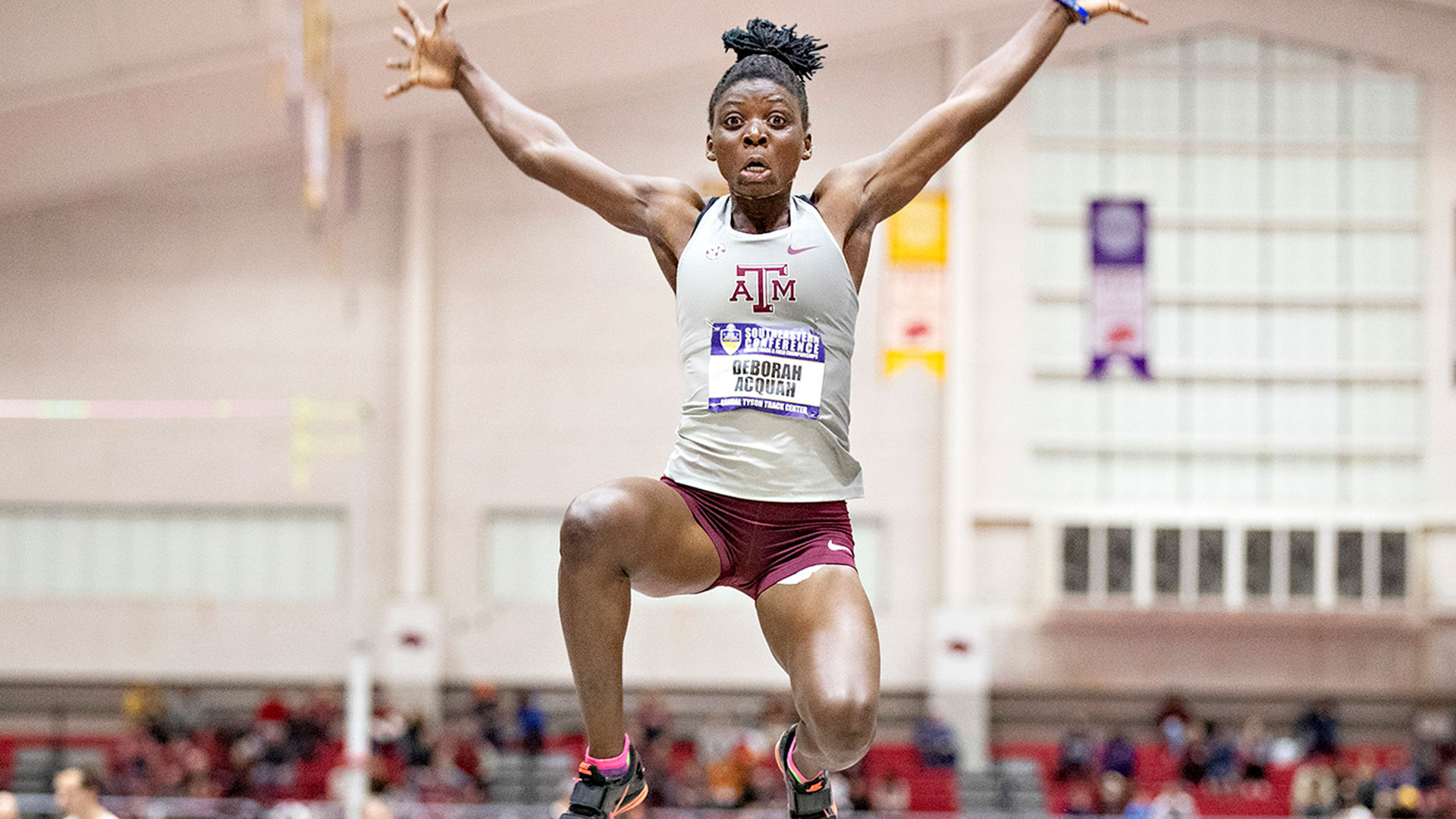 Long jumper Deborah Acquah booked her trip to Austin! Acquah led the qualifying field in the NCAA West long jump with a mark of 21-1 1/2 (6.44 m) [0.9 wind].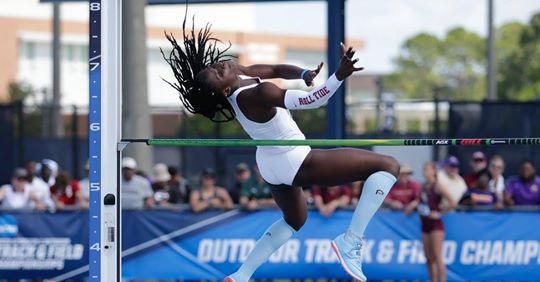 She join high jumper Abigail Kwarteng in Texas for the National Championships.  Kwarteng became the first to earn her spot at the national championships in the women's high jump with a jump of 1.75m (5-8¾ ) on Day 1 of the NCAA East championships.