Former Black Stars forward, Manuel Junior Agogo, will be laid to rest on September 20 this year after an announcement by his family on Friday.
Agogo died in London on August 22 at the age of 40 and the news shook the country especially as many had remembered from his time with the Black Stars.
His family released information concerning his funeral and stated that the former Nottingham Forest and Zamalek would have a gathering in his honour at the St. Mark's Church in London after which he would be cremated.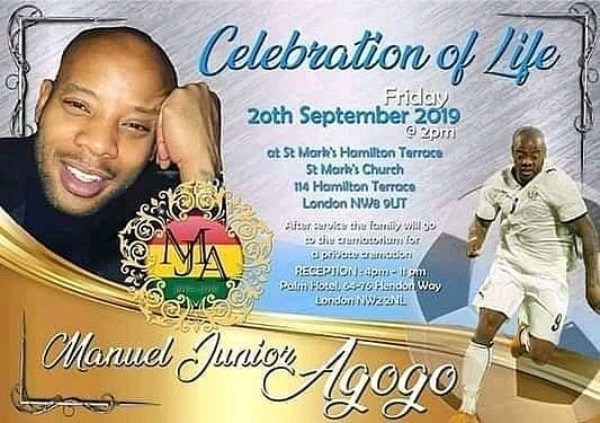 He suffered a stroke in 2015 and after his rehabilitation in 2017, he was featured in a 2018 BBC documentary that focused on speech challenges that follow the onset of strokes.
Agogo scored 12 times for the Black Stars and his late strike against Nigeria in the 2008 African Nations Cup quarter finals is probably his most famous for the team.