Division One side, Young Apostles FC, has announced its packages for fans of the team and followers of local football who are in their catchment of Sunyani and surrounding areas.
The club revealed their packages on Tuesday and stated these packages were designed to give fans a thrilling experience on every match day of the impending Division One League season.
The packages also seek to cater to students, children, families and even corporate bodies who will go and watch the team's matches during the season.
According to the CEO of the club, Sammy Anim Addo, the announcement was to give fans reasons for them to attend the matches during the season. He added that the team was playing its role in helping to strengthen the  "Bring back the love" agenda of the new GFA administration headed by Kurt Okraku.
Some of the things fans will be enjoying are pre and post-match entertainment, photo opportunities with the team's players, discounts on match tickets for families and students, and free entries for the physically challenged and orphanages.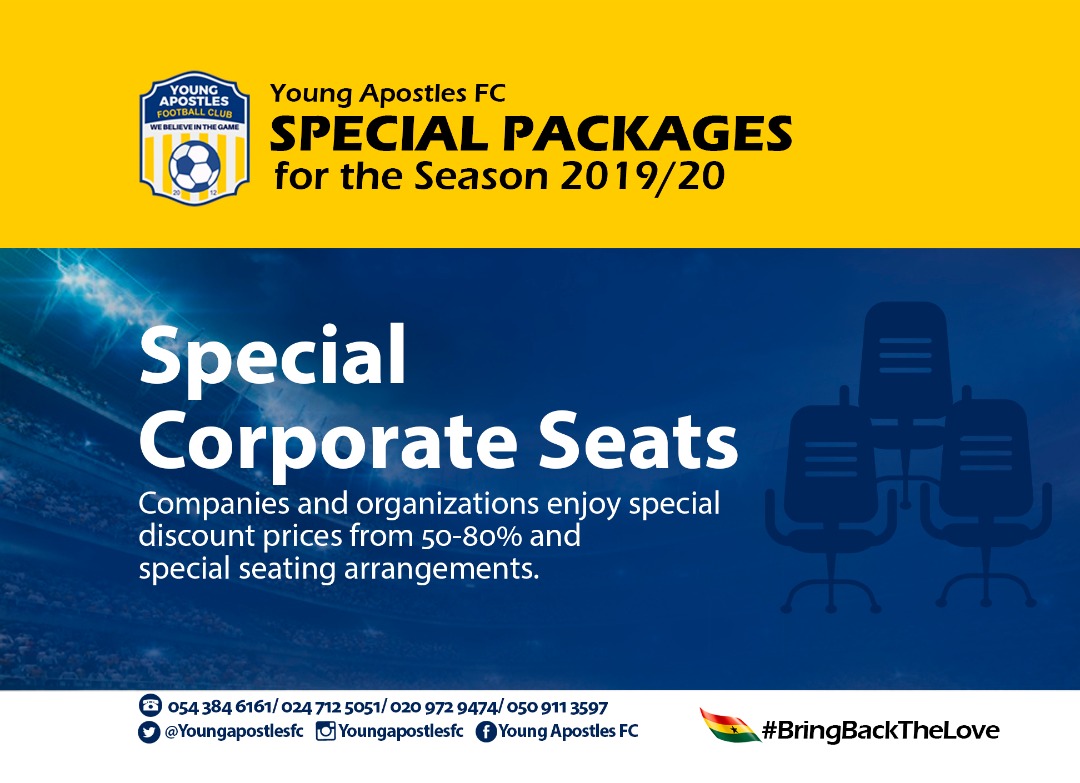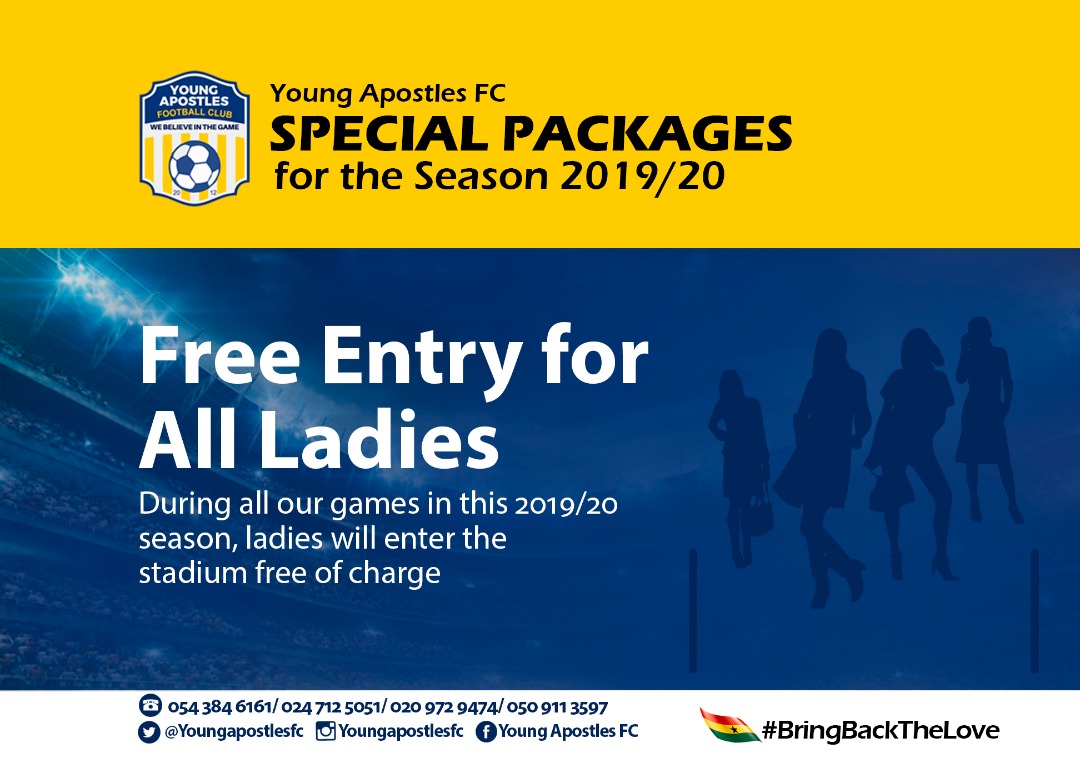 The club also stated that ladies would be given a free entry to the matches during the season.
Pending final approval from the Licensing Board of the GFA, Young Apostles FC will play their matches at the Sunyani Coronation Park in the upcoming Division One League season.