Like something straight out of a 90s movie, a one-sided football match was interrupted when a swarm of bees invaded the field, forcing players, fans and officials to flee.
The match between two Tanzanian teams, Young Africans and Iringa United at the Uhuru Stadium in Dar es Salaam appeared to be heading to a comfortable victory for the former, as they had built up a 3-0 lead.
However, in the 53rd minute with the ball still in play, players from both sides began to drop to the floor one after the other, with almost all of them face down on the pitch in a matter of seconds.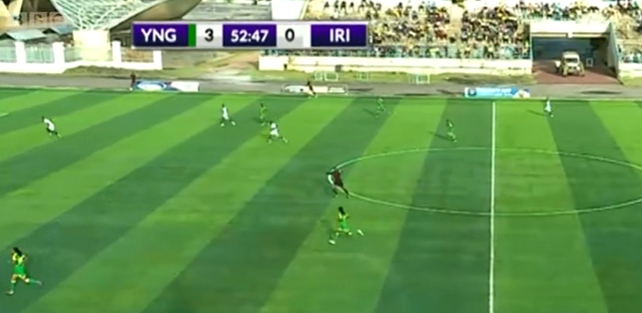 It became clear that a swarm of bees had just made their way onto the pitch, with the players ducking and diving to try to avoid them.
It appeared even that could not deter the bees as some of the players jumped back up and bolted off the pitch to avoid the stingy invaders, followed closely by the referee.
The fans could also be seen sprinting away from the pitch to avoid being stung.
The players who were not so lucky received treatment for stings but the match was able to continue, with Young Africans adding one more goal to complete a 4-0 win.
We guess they might be buzzed by that victory…
See a video of the incident from the BBC below: