Legon Cities are certainly causing a stir in this season's Premier League.
The club, which used to be Wa All Stars before it was taken over by new management prior to the start of the new season.
Since then, however, they have sought to make themselves as conspicuous as possible.
Their first match of the season, a 2-2 draw with Liberty Professionals was not a bad watch either.
And having had their Madina pitch rejected by the FA, they are making the most of the spacier comforts of the Accra Sports Stadium..
There are set to take it a step further for their second match of the 2019-20 Ghana Premier League campaign against Asante Kotoko at the Accra Sports Stadium on Friday.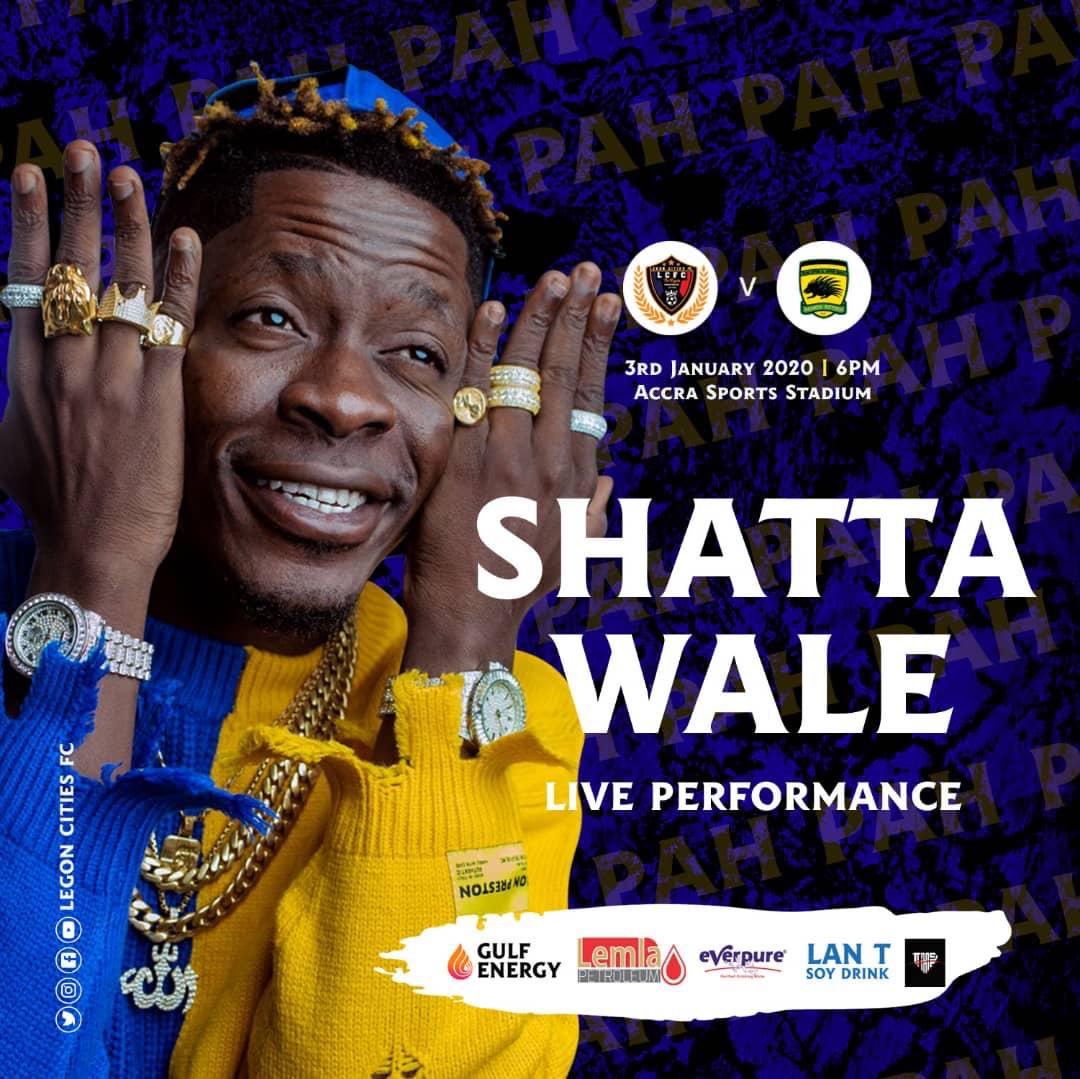 Playing as the home side, Legon Cities have secured the services of  'Dancehall King' Shatta Wale to provide in-game entertainment at the stadium on Friday.
Popular Stand tickets for the match are selling for GH₵10, Center Line tickets for GH₵15 with Upper and Lower VIP tickets being sold at GH₵25. VIP tickets for the game will cost GH₵30.
Legon Cities' match against Kotoko itself will kick-off under the floodlights at 6:00pm.