While most fans are still revelling in the aftermath of a very entertaining Super Clash between Hearts of Oak and Asante Kotoko, boxer Patrick Allotey might be feeling a little apprehensive.
A video showing him punching a football fan multiple times in the face in the stands at the Accra Sports Stadium is making the rounds on social media.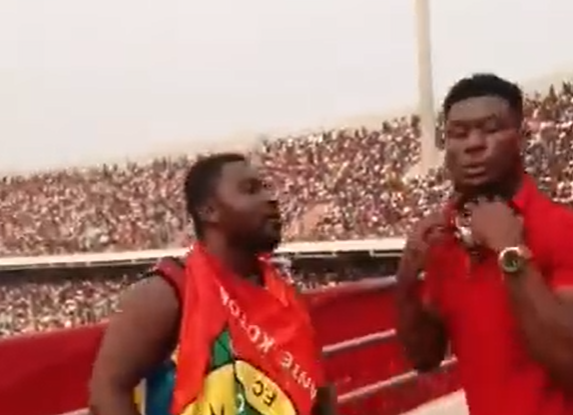 The WBO Africa Super welterweight champion, clearly upset by a fan who had a Kotoko flag draped over his body and was celebrating wildly in front of him, initially tried to get the excited fan to move away.
When the fan refused, Allotey grabbed the front of his shirt, holding him in place as he raised his very well-trained fist.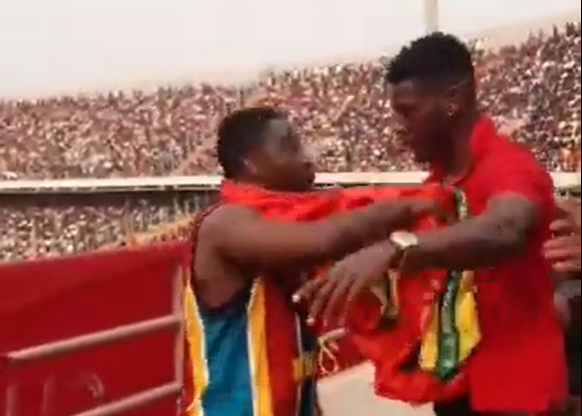 He struck the man three times, sending the man stumbling to the floor before the pair were pulled apart by onlookers.
While some expressed sympathy for the fan who had been struck, others berated him for "causing his own problem"
It's unclear at which point in yesterday's match the incident occurred.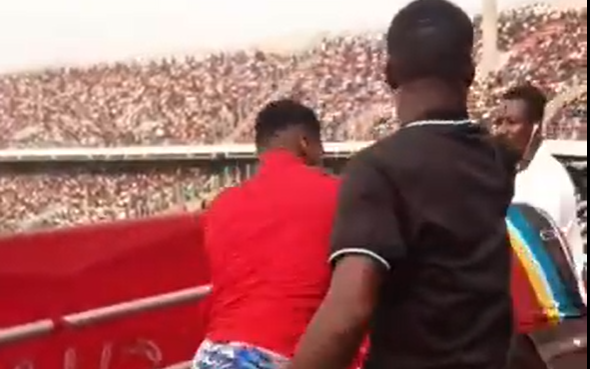 Pictures, allegedly of the victim, which have been shared widely on social media, showed his face bloody and swollen.
While no statement has been made by the Ghana Boxing Association or the boxer himself, it's likely that he will face some sanctions for his actions.
He might also face criminal charges should the fan decide to press charges against him