The football fan assaulted by Patrick Allotey during Sunday's Super Clash between Hearts of Oak and Asante Kotoko has denied provoking the boxer into hitting him.
Pictures of the fan, identified as Michael Siaw by ghanasoccernet, with a cut beside his swollen eye have been making the rounds on social media.
The video of Allotey punching Mr Siaw multiple times in the face in the stands at the Accra Sports Stadium has been shared widely.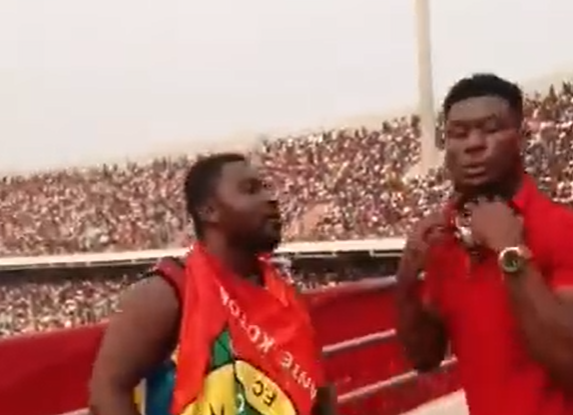 The WBO Africa Super welterweight champion, clearly upset by Mr Siaw who had a Kotoko flag draped over his body and was celebrating wildly in front of him, initially tried to get him to move away.
When the fan refused, Allotey grabbed the front of his shirt and punched him multiple times.
Ghanasoccernet report that Mr Siaw denied agitating the boxer as he celebrated in the stands.
"I didn't even know he was a boxer, it was after the video went viral that I got to know," he is quoted as having told Kumasi-based Oyerepa FM

"Sincerely I did nothing to merit such an assault from him. I was only jubilating when Kotoko scored. He approached me to leave his presence and before I realized, he had me."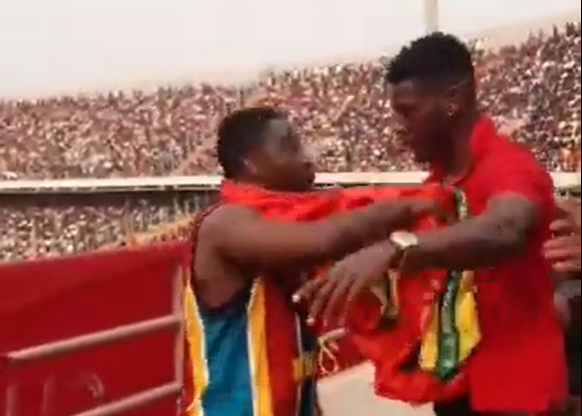 The video showed Allotey hitting the man three times, sending him stumbling to the floor before the pair were pulled apart by onlookers.
While some expressed sympathy for the fan who had been struck, others berated him for "causing his own problem"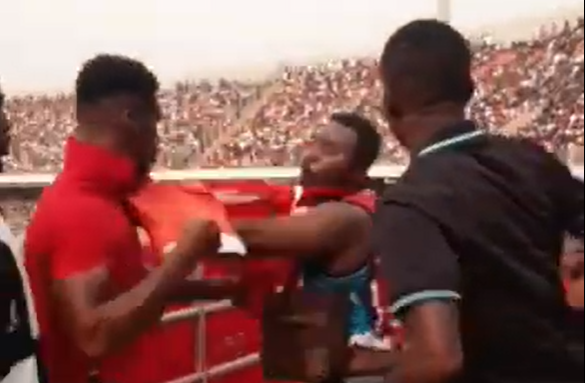 Mr Siaw intimated that he had reported the matter to the Police, adding that the boxer and his representatives had visited him to try to persuade him to drop the case.
"His manager and family members have been asking that I withdraw the case so we settle it amicably but I'm yet to meet my dad so we decide."