Freelance sports journalist, Akosua Addai Amoo, reviews the action from Week 3 of the National Women's League that saw a clash between two teams from the security services and a demolition job done by Northern Ladies. 
SOUTHERN ZONE
Despite being 40 and having played in three World cups and several Women's Afcon tournaments and being the only Ghanaian female footballer to win the coveted Africa female best player of the year, Adwoa Bayor still has her magic.
Her experience played an immense role for Immigration Ladies as they got their first point this season against their in-form rival security team, Police Ladies, at the LA Town Park in a thrilling encounter.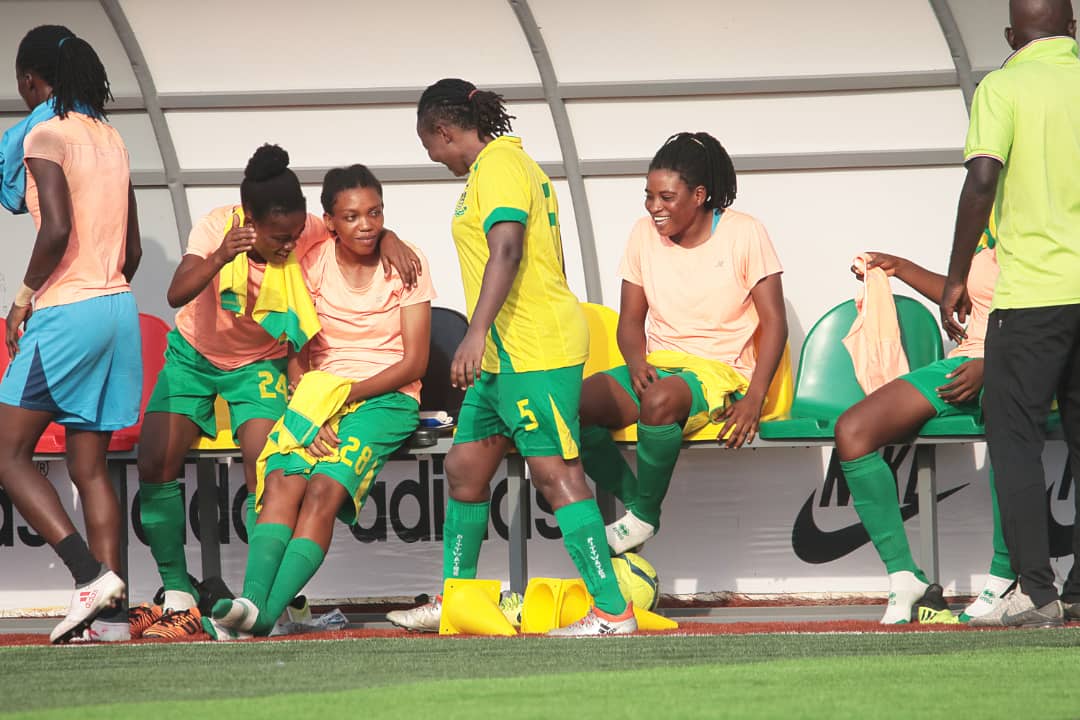 With the Brexit deal finally coming into fruition this week, words like 'leave' and 'remain' crystallized in our memories.
However, while Great Britain has chosen the exit route, one female team in Ghana, Halifax Ladies is trying to have a 'remain' legacy. The returnees, led by Black Queens Coach, Mercy Tagoe Quarcoo, drew 1-1 with Soccer Intellectuals and are third on the Southern Zone table after three games.
After a sloppy start to the season with no points in two games , the three-time champions of the Women's league, Hasaacas Ladies, redeemed their image by routing Ladystrikers 9-0 in Sekondi with Ghana's 2018 U-17 Star, Millot Pokuaa scoring four times for the Hasmal.
Samaria Ladies continued their impressive away record, picking a point in Cape Coast against Sea Lions. In two away games, Accra-based team has picked four points out of six.
NORTHERN ZONE
George R.R. Martin once wrote:
"A cold wind was blowing from the north, and it made the trees rustle like living things."
That's exactly what happened in the Northern Zone encounter between Northern Ladies and Ashtown.
The only difference was that, unlike the tress Martin spoke of, AshTown Ladies had no industry in them at all on the day. They could not rustle or shiver or even move as Northern Ladies left them very cold at the wrong end of a 6-0 mauling.
This abysmal performance of Ashtown Ladies means they continue to languish at the bottom of the Northern Zone table. They are currently the only team in the league with zero points after three games and they are one of the oldest teams in Ghana.
In a clash of two former Northern Zone champions, Fabulous Ladies and Ampem Darkoa shared a point . That will be seen as a huge feat for Fabulous who were able to halt the goal scoring prowess of the 'Nana mma' Ladies. Before this match, Ampem Darkoaa has scored nine times in two games.
In Sunyani, it was double agony for Pearl Pia Ladies as the visitors lost the 2nd spot on the log to Prison Ladies and their winning streak after losing 1-0.
Kumasi Sports Academy is definitely one team to look out for in the Northern Zone after they sealed a 3-1 win over Supreme Ladies at the Paa Joe Park in Kumasi.
The league may only be three match days old but there it is getting exciting. none of the 16 teams has a hundred percent winning record and that says a lot in terms of team quality and how willing they are to succeed this year.
You can reach Akosua Addai Amoo on Twitter on @akosuaamoo