Paris Saint Germain might be winning games and scoring goals for fun but that has not stopped incidents of open revolt from senior players.
Following the summer transfer saga involving star player, Neymar who demanded to be sold by the French club, tensions had always been simmering, threatening to boil over.
They did for Kylian Mbappe in PSG's 5-0 thumping of Montpellier.
Mbappe, who had scored PSG's fourth and was clearly enjoying himself, was hooked by manager Thomas Tuchel in the 68th minute.
Clearly unhappy by his manager's actions, Mbappe hardly listened as his manager attempted to explain his decision.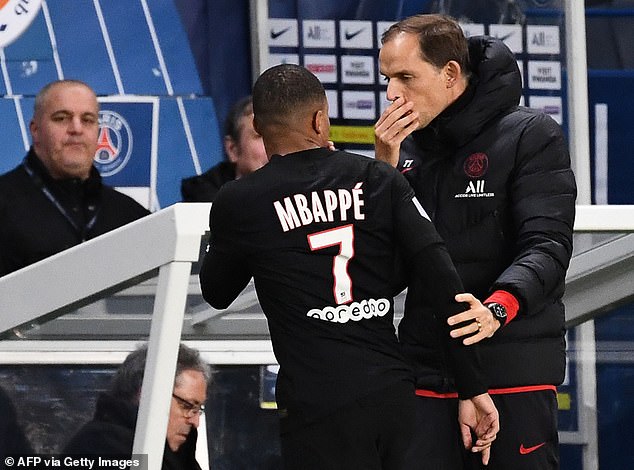 At one point, he even exchanged a few words with Tuchel before getting free of his manager's grip and joining the other members of his team on the bench.
Cameras captured Mbappe looking agitated as he sat in amongst the PSG subs.
It raises even more questions about the player's future at the club with reports suggesting that Real Madrid are preparing a mega bid for Mbappe in the summer.
The 21-year-old has scored 22 goals in 25 games this season for the French club and has also contributed 13 assists.
Watch what happened below:
@KMbappe pas content de sortir… #PSGMHSC @lequipe @PSG_inside pic.twitter.com/PtvMoskaD5

— Nicolas Ruderman (@nicolasruderman) February 1, 2020