Odion Ighalo is off the mark for Manchester United after scoring in their dominant win over Club Bruges on Thursday night.
Ighalo scored the second of United's five goals on the night as they secured a 6-1 win on aggregate to go through to the last 16 of the Europa League.
Bruno Fernandes opened the scoring for Man United before Ighalo, Scott McTominay and a brace from Fred completed a resounding win for United.
Ighalo will be happy to get off the mark so early in his United career while United fans will be excited about the move that led to the goal and the striker's predatory instincts.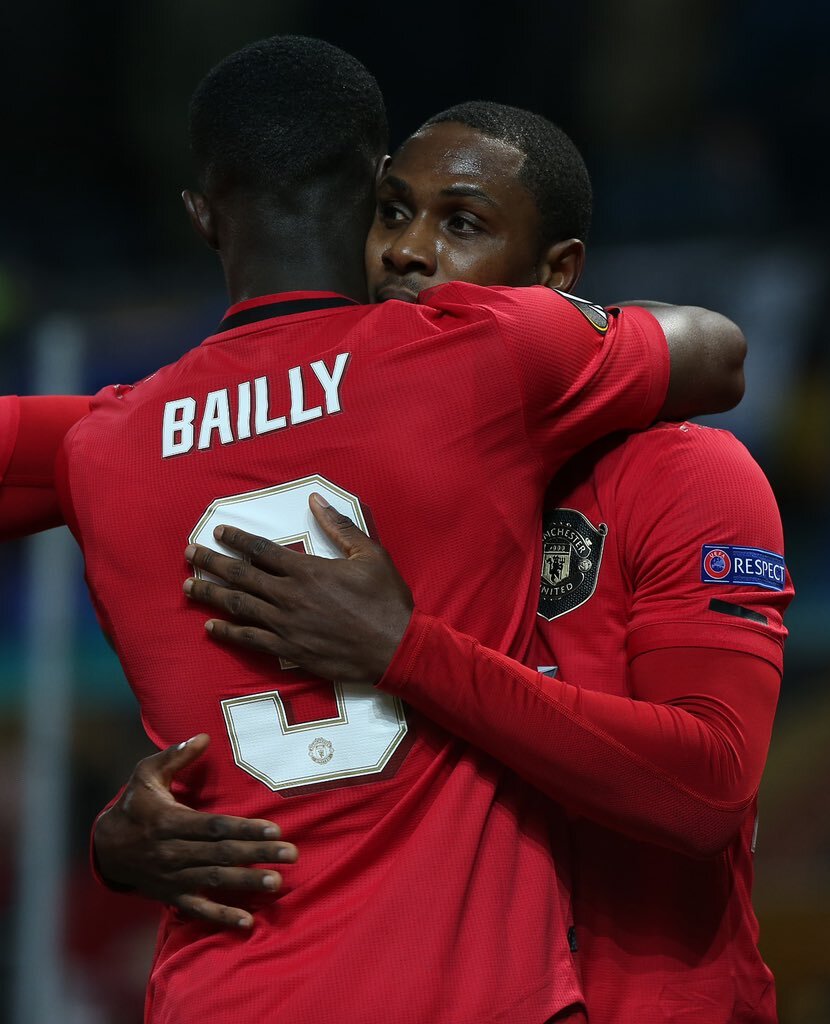 Bruno Fernandes' ball over the top from the run of Mata in the box and his cut-back was poked home by Ighalo.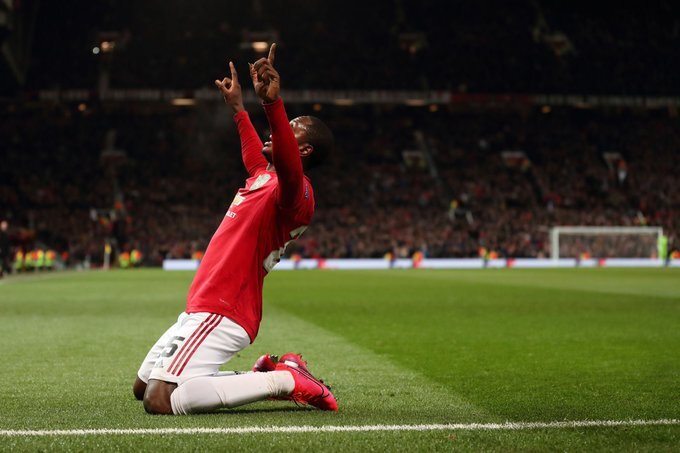 Take a look at the goal below
Ighalo off the mark after a masterpiece from the king of maestros Bruno Fernandes and a lay from Mata.
Inject that 📌😍#MUFC pic.twitter.com/T4EX2SBzQK

— jaDON JAY❄️ (@SauceyJqy) February 27, 2020
Man United didn't waste time praising their new striker on social media.
Watching Aubameyang miss again for the hundredth time. That's pressure that. When it matters he's bottled it. Ighalo finishes that

— Mark Goldbridge (@markgoldbridge) February 27, 2020
He is the first Ever Edo man to score for Manchester United. Well done Odion Ighalo, Edo state to the world🌎🔥🔥🔥 😍😍 pic.twitter.com/xex36LLeBY

— Yesss! I Stole Your Tweet 😜🤪 (@Zaddy224) February 28, 2020
Ighalo scored today and it's suddenly raining here. Heat all gone

You can't make this shit up man, bishop ighalo for president

— Sister HUNCHO fernandes✨ (@SisterHuncho) February 27, 2020
Congrats @ighalojude
Special moment for you & your family! 👌🏽 https://t.co/W3pXp8WV2h

— Rio Ferdinand (@rioferdy5) February 27, 2020
Aubamayeng crying after missing a chance that ultimately knocks his team out in the Europa League, while Ighalo is scoring goals to send us through to the next round. There's levels to this.

— The Man Utd Way (@TheManUtdWay) February 27, 2020
Ighalo FC. Let's have it! 🔥

— AG BABY (@adekunleGOLD) February 27, 2020
After the match, Ighalo spoke about what a big moment scoring his first goal for United was to BT Sport.
"It's a great moment. I've been waiting for this. I've played three games, now I've got a goal to start my Manchester United career, with the team I've supported from when I was young."
Watch the interview below:
"It's a great moment. I've been waiting for this. I've played three games, now I've got a goal to start my Manchester United career, with the team I've supported from when I was young."

A delighted Odion Ighalo on scoring his first goal for the United…

🎙 @TheQuirkmeister pic.twitter.com/xser5NH4aB

— Football on BT Sport (@btsportfootball) February 27, 2020