Portuguese forward Cristiano Ronaldo has been one of the best players in the world for over a decade now.
Even at age 35, Ronaldo remains a fine goalscoring specimen who continues to find the back of the net with spectacular efforts, like his overhead kick for Real Madrid against Juventus.
However, these brilliant strikes used to come more frequently in his more youthful days, none more emphatic than his piledriver against Porto in the 2008-09 UEFA Champions League season.
Ronaldo, then at Manchester United, picked up the ball just outside the centre-circle and with only one thought in his mind, fired a shot from about 40 yards from goal.
The ball flew like a rocket and nestled in the top corner past a stunned Porto defence and keeper.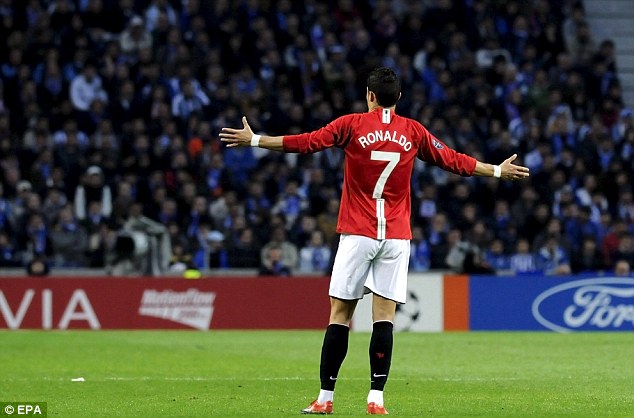 The goal was obviously nominated for FIFA's Puskas Award and though it faced stiff competition from a number of other contenders, Ronaldo picked up the prize.
Take a look at the goal below:
⏪ Cristiano Ronaldo back in 2009 ⏪#UCL @ManUtd pic.twitter.com/UCBXYVXmhR

— UEFA Champions League (@ChampionsLeague) February 5, 2019
Here are some fan reactions to the strike:
If you ever wondered what a rocket looked like 🚀 🔥

— josue 🥵 (@ponchi4444) February 5, 2019
I remember this goal like it was yesterday, what a beauty by @Cristiano

— Luleka Msane (@Lu_msane) February 5, 2019
Technique and Power is unreal here.

— COVID-DEEZ❌ (@FromThe92154) February 5, 2019
— Jahmar Brown (@jambi33) February 5, 2019
One of the purest struck shots ever. 😳

— Patrick May (@p_may) February 5, 2019
What about his competition for the award? They included both goals from Chelsea eventful 1-1 draw with Barcelona at Stamford Bridge.
Here's Essien's strike:
😎 Next up…

🔵 Michael Essien's first-time volley!#UCL | #FlashbackFriday | @ChelseaFC pic.twitter.com/FtqdM20Tx4

— UEFA Champions League (@ChampionsLeague) February 28, 2020
And here's Iniesta's:
🔵🔴 Andrés Iniesta sends Barcelona to the final in style #OTD in 2009 ⚽️#UCL | @FCBarcelona pic.twitter.com/kkvqOvK9Um

— UEFA Champions League (@ChampionsLeague) May 6, 2019
Fernando Torres also made it onto the list with this stunning effort:
🗓 | On this day in 2009, Fernando Torres Vs Blackburn Rovers. ⚽️ #LFC

🏟 Anfield
⏱ 33rd Minute
🔝 @BBCSport Goal of the Month for April 2009
1️⃣4️⃣th Goal of the Season
🔴 Won the Game 4-0

Was this @Torres best strike for Liverpool? 🤔pic.twitter.com/ULlDtS2hq2

— LFCinema (@LFCinema) April 11, 2019