Some amateur footballers were given the surprise of their lives when they discovered that the old man who was giving them a football lesson on the pitch was actually Brazil legend, Rivaldo.
Rivaldo had dressed up as an elderly man and took to the pitch against a group of unaware Sunday league footballers in a match at Barcelona's Cuitat Esportiva FC training pitch.
Roberto Da Silva, as he is officially known, took part in the match with the amateur players who probably felt that it was only polite to let such an old man play with them.
However, they were shocked when 'grandad' ended up picking up the Man of the Match award.
That shock turned to understanding once Rivaldo revealed himself after the game.
Top make-up artist Sarita Allison, who has worked on Harry Potter, X-Men and Star Wars movies was flown over to take part in the stunt and reportedly took two hours to complete the disguise.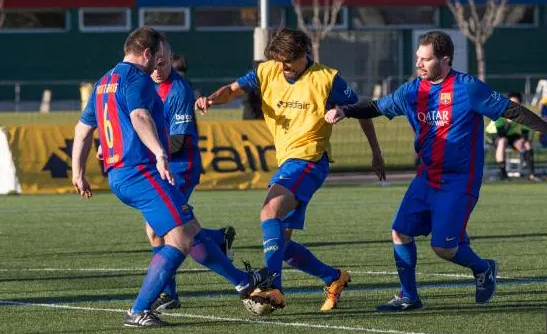 "We didn't have that long to prepare so we had to work very quickly, but Rivaldo was the perfect model – very patient and very professional. It was such a fun project to be involved in, and it was great to see the other players reactions when they realised who they had been playing with," she said.
"It was an honour to work with such a sporting legend."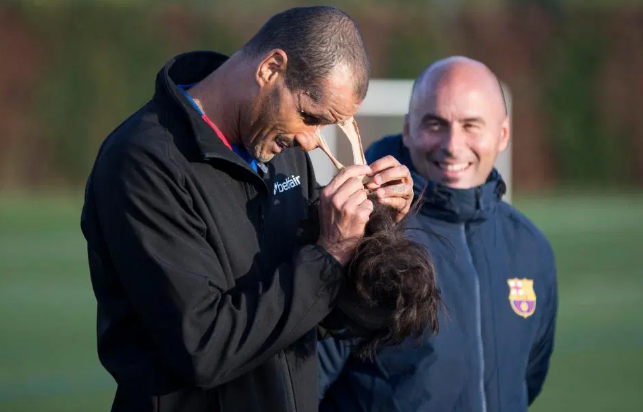 The 1999 Ballon d'Or and World Cup winner is infamously known for his acting skills following his dramatic fall at the 2002 World Cup which got his opponent sent off.
However, he is even better known for his fantastic technical skills with a football which, it appears, he has lost none of.
Take a look at the video below: