Since he left Chelsea, former Spain midfielder, Cest Fabregas has had a number of hilarious stories to tell about his time at Stamford Bridge.
His latest narration to BBC Match of the Day's Gary Lineker and Jermaine Jenas details an incident involving former Blues striker, Diego Costa and former boss, Antonio Conte.
Fabregas who fell out for favour when Conte arrived at the club and signed N'Golo Kante, had to contend with limited gametime during the Italian's first season in charge, a situation he wasn't too pleased about.
"When Antonio Conte first came to Chelsea, I didn't really play the first three months. He made it clear that he wanted a different type of midfielder; strong, physical. They signed Kante and Matic was playing. I didn't feature that season at all," Fabregas said.
Fabregas, however, said that with Nemanja Matic out for Chelsea's match against Man City at the Etihad, Conte turned to him to fill in, in midfield.
The Spaniard had a good game alongside Kante, providing the assist for Diego Costa's equaliser as Chelsea eventually run out 3-1 winners.
Feeling he had done well enough to merit a starting place, Fabregas was surprised to find himself back on the bench for Chelsea's match against West Brom, with Matic returning to the squad.
"It felt like I had made a point to the coach that he could count on me and I could start playing more. Next game we played was against West Brom, normally very defensive games. You would expect that I would be playing against because of my type of game to play against 10 players who are defending instead of maybe Matic or N'Golo."
With Chelsea struggling to break through a stubborn West Brom side, Diego Costa, fed up with the way the match was turning out, turned to the bench and screamed at Conte to bring Fabregas on.
"I remember Diego Costa coming to the touchline, pointing at me and shouting to Conte 'Put Cesc on! You have to put Fabregas on!'"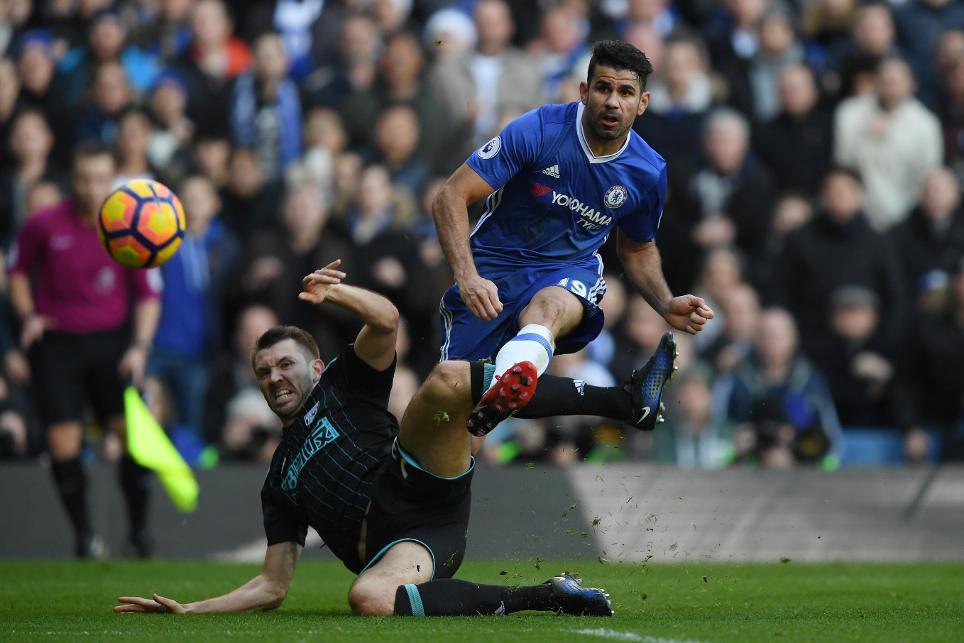 The Spaniard says he was wondering how it would turn out because Conte, who was actively ignoring the frustrated Costa, was "not one to mess with."
However, Conte eventually brought Fabregas on with the midfielder setting up Costa for the winner.
"I was amazing. [Diego Costa] went mental," Fabregas added.
Take a look at Fabregas' narration below:
.@cesc4official's stories about Diego Costa are amazing 😂

The former Arsenal and Chelsea midfielder is the first guest on the new-look #MOTDTop10 podcast.

Download and subscribe via @BBCSounds: https://t.co/gGV7kzvH1T pic.twitter.com/OkcOmyhVBX

— Match of the Day (@BBCMOTD) July 9, 2020
Here's the goal too:
When you've got a problem, call Diego Costa. pic.twitter.com/mNnLwCTg14

— Frankie (@frankiegraulund) December 12, 2016