Jamie Vardy became the first-ever Leicester City to win the Premier League Golden Boot on Sunday.
Vardy scored 23 goals across a very impressive season for both himself and Leicester.
He scored five braces and one hat-trick over the course of the campaign as Leicester just missed out on a Champions League place.
His hat-trick came in the 9-0 demolition of Southampton.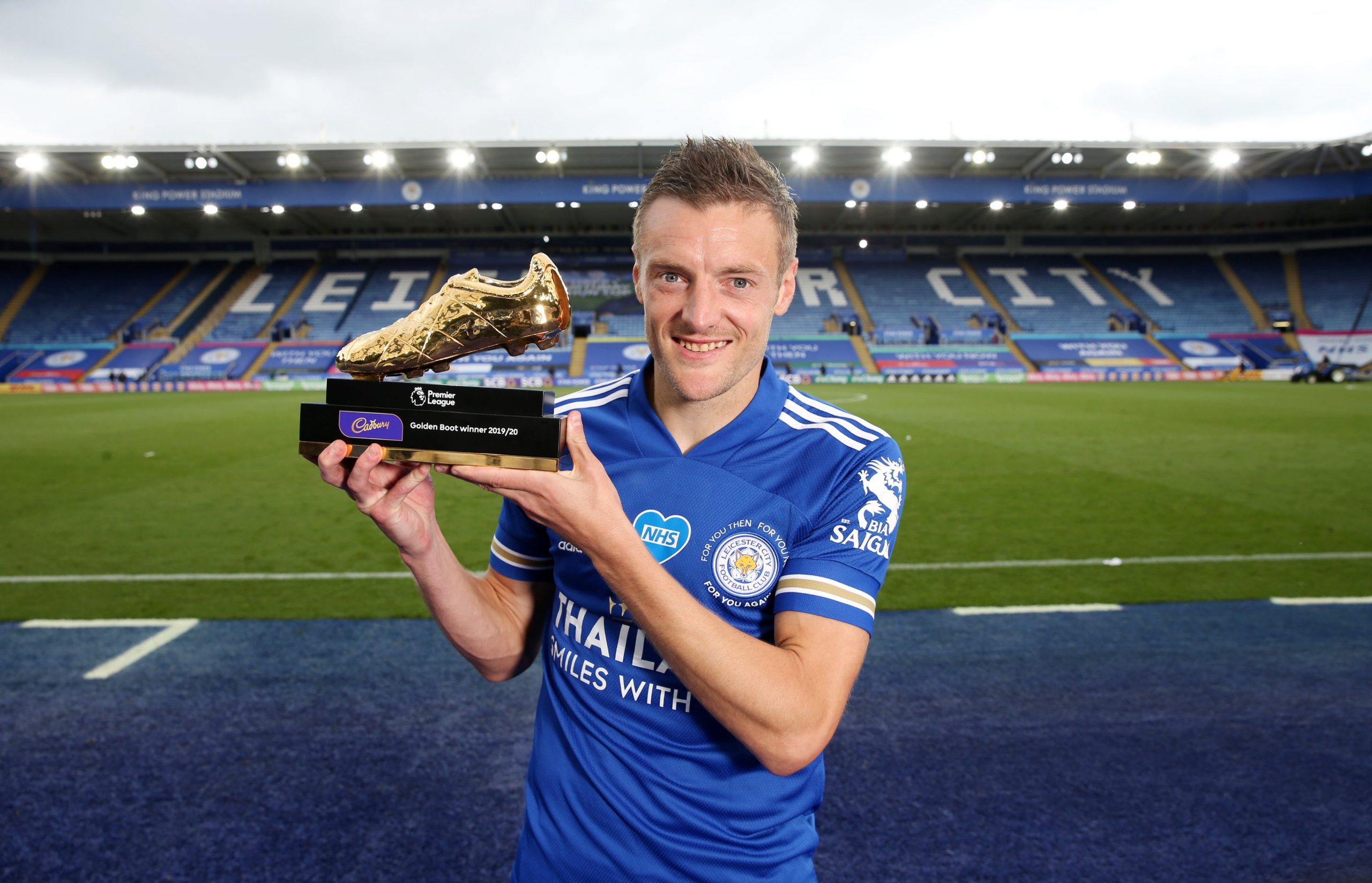 Between October and December Vardy scored 11 goals in eight games for Leicester.
He finished just a goal ahead of Arsenal's Pierre-Emerick Aubameyang and Southampton's Danny Ings, who both scored on Sunday.
Of the players in the top five, only Vardy and Salah failed to score a goal on Sunday.
Ings netted in Southampton's win over Sheffield United while Raheem Sterling also found the net as Man City thrashed relegated Norwich.
Gabonese striker, Aubameyang, looked like he might pose a threat after netting two first-half goals against Watford to take him to 22 goals but he failed to find another.
Take a look at all the goals Vardy scored in the Premier League this season: